Ask a Question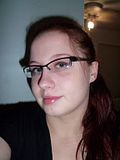 Celexa during pregnancy?5-htp?
0
2 months ago by itsagirl89
So ive been on 10 mgs of celexa the whole time i have been pregnant.I am now 31 weeks and trying to decide what to do. I guess there is potential for the baby to be jittery and have some complications after the birth.The doctor said she would like me to start weaning off at 36 weeks, but I have read many women say they have stayed on it the whole time and through breastfeeding with no problems. So I am kind of confused. I was thinking maybe switching to something natural like 5-htp might be better? Anyone have any experiences? (P.S.) I know there may be risks associated with anti-depressants and pregnancy, and I have determined staying on my meds is what is best for me and my baby.I reduced my dose from 20-40 mg a day to just 10 mg a day.I feel completely detached from reality and terribly depressed without it. She is doing great and everything is good. Due Dec.20th.
I really don't know about during pregnancy but I can tell you that for breastfeeding, the only two drugs that have been tested and are considered safe are Zoloft and Prozac.
I was on the generic citalopram 30mg for my whole first pregnancy, I didn't wean off. Baby was fine with no complications. I switched to sertraline shortly after birth as my doctor thought it would be better while BFing. I'm still on the sertraline now.Anyway, just my experience.