6th Jul '10
Ahhh, it's so nice to have mostly everyone back together again! Makes me warm and fuzzy inside. :)
Lani- Oh my, keeping it a secret from everyone?! I have too big of a mouth to ever do that with my own pregnancy! Hopefully Shannon will agree to let you tell us only. :) If not, I guess you and Kristen will be keeping us in suspense until December!!
Kristen- Oh my, Eli is just as adorable as always! And I love baby bump pictures! How exciting!!! I'm loving the names you picked out!
Valisa- I'm not worried about privacy... so it doesn't matter to me. :) Just saw all of your 4th of July shots, and they are so cute! That Tutu is absolutely adorable on Brooke! Nicholas is trying to put words together too. He says, "I luh yoooo" "I unt owwwwn" (i want down) "thank you" "see ya" and "hi, come in!" lol. Then he also adds all of his baby talk in there too. I love love love this stage! Especially when he's "talking" on his cell phone or "reading" me a book!
Rose- It's nice to be back. I did miss everyone. :) I totally wish you were coming to Cali. Maybe next time you're over this way... like Vegas or something we can meet ya there!
Speaking of Vegas... Where is Gina??
Jess- No hard feelings from me either. :) I love the name you picked out for your little guy. Brock has always been in my top ten list! You're ready to pop any time now!!! Can't wait to see pictures and hear all about it! And, look at all of that curly hair Ayden has! WOWZA! Totally adorable!
Amanda- I remember when my god daughter finally had enough hair to put in pig tails. It was super fun playing with her hair! You've gotta be loving it!
Jojo- I love pregnancy too. I never minded it, and wish it lasted longer! Makes me want to get pregnant again just to be pregnant and feel all the kicks and movements!
Today is my productive day, since most of yesterday was spent recovering from the 4th I have laundry to do and cleaning to do! Have a wonderful day ladies!
6th Jul '10
So some things never change hu? cause i couldnt completely catch up with you ladies, too eager to reply and tell u all, i miss u all sooo much too. Valissa, thanks fow putting me out there on the OP about not wnating to create facebook, i was lol for real and my Brook looks just like you.
all the kiddos are tooo cute and too grown.
I dont have anything particular to say to each one of you (i did at one point, but forgot now lol) but heyyyyyyy ladies. glad we are back and glad everyone is well.
As for me, all is well. taking summer classes so thats kicking my butt because its only 6 weeks long and too much studying. i have exam today so i am stressing but hope i should be ok. Ada is doing grate. she is STILL breastfeeding too. i only allow her to 3/4 times a day, and at night she doesnt wake up at all so that helps. but if she can have it her way, she would be on them tiddies all day damn long.lol she luvs her breast milk. i should wean her, i am thinking sometimes in the next few months. will see. but really just hoping she makes it easy on both of us and weans herself. hoping. ;)
she is one talkative girl too, lol and it surprises a lot of people, they tell me all the time she is advanced language skills for her age.she is really into books and story time and stuff. she sleeps with books rather than toys or bears, its funny and when she wakes up in the AM i catch her reading. she doesnt wake up crying. she wakes up and sits in her crib and reads and waits for me to go get her. its too cute. anyways, i gotta go get ready to head to the library for more studying time. ttyl
peace luvs
Rose♥♥
Due December 10; 1 child; North Carolina
1588 posts
6th Jul '10
hey Helen! So... yeah we all came back to our "ROOTS"... lol... :) Glad your here!! :)
Nicole- Omg... I just re read your post.. Landin IS a big boy.. hehe.. I'm sure it's nothing and he's just tall.. but of course never hurts to be on the safe side! :)
Jess- Yes... I think it'll be better catching up here too... :) Aydens' new cut is super cute! :)
Valisa.... is your logo saved as a JPEG? Or a PNG? If you save it as a JPEG it'll have that white bgr... but if you save it as a GIF or PNG it'll save clear.. that way you can add it to your pics and it should work...:)
Kristen- I like Beau too! :)
Jojo & Jess... oh my.. you guys are almost DONE!! ahhhh....
Kristy- Yeah! I'm planning on heading to Vegas in December you know.. *ONE LAST FREE TRIP for Jayley before she hits 2!* So you guys should drive down! hehehe..
For those of you who don't know.. we are (Valisa, Amanda and I) are planning that trip to Texas and for those of you who want to join in.. C'mon it's a JMM reunion weekend!! btw.. I asked Val and she said she's willing to drive up to meet us! :) I don't know about staying though.. I should ask!! :) Kristen? Preggo... are you willing to appear??? :) anyway.. I gotta get making my MIL a DVD of Jayley so I'll be around! I'm SOOOO HAPPY EVERYONE IS COMING BACK!!!
I just ordered another canvas of Jayley.. lol.. heres the one I ordered.. incase you all haven't see it on my FB.. :)
RNmama [J.M.M]
Due August 16; 17 kids; Philadelphia, Pennsylvania
1073 posts
6th Jul '10
Hey Ladies- I am glad to see everyone is back!!! Like Amanda, I don't use BG at all really, but I am willing to come back if this is where everyone wants to be. Love and miss you all!

I haven't talked to anyone much lately bc i've been busy with work, etc...SUCKS! Anyway- we came to the shore for a few days, ill be home tonight and hopefully tomo can catch up on everything. cant believe you preggos are ready to pop!

love you all!
Jess✿
3 kids; Australia
4331 posts
6th Jul '10
Amanda - Well I'm talking to you currently so I don't need to say anything to you haha.
Kirklebot - I was the same with a July thread that I got invited into, for some reason I just never "clicked" with them, like I did with you girls. They were lovely girls & there was even one from Aus in there but yeah, I ended up just leaving lol. P.S. I love your names that you've picked, Beau is my other little brother's name & I loved the name Aubrey for a girl :)
Jojo - I can get the link to it for you if you like? They basically look at both sides & get opinions from circ advocates & doctors & opinions from doctors that don't agree with it. They show the baby having the procedure as well, its pretty graphic though, but I felt I owed it to him to watch the procedure if I was gonna put him through it.
Simon isn't circ'd & he didn't want Ayden to be, so it was a no brainer for us. I did want it done until I spoke to my MIL & until Simon told me no fuckin way in hell. But just like everything else, it's a personal decision, I'm happy with my decision & you will be too, that's all that matters.
Kristen, I think you are talking about the plastibell?
Valisa - I don't think I will MAKE Ayden & Brock call him Uncle DJ, it's just a running joke with Mum & I currently lol. I don't call my Aunts & Uncles by Aunty & Uncle I just call them by their first names. When I was small I called one of my aunty's (she was my favourite & still is my favourite) Mina (her name was Megan) & my other Aunty, Lyndal, I used to call her "Hey girl!" I was awesome haha lol.
Love the pictures, you & Brooke are just too cute! Can't believe Brooke is saying so much! Ayden still can't say much, he gets sooooo frustrated. If he can't get his point across as to why he is getting into the pantry he will hit his head on the wall or wave his arms at me. He tries sooooo hard to talk more but he just can't yet.
Kristy - His curls are gorgeous, but I just got my MIL to give him a haircut so they are pretty much all gone lol, it just gets so messy & everywhere! It'll be coming back curlier though I think.
Helen! Herro! Hope you went well with your exam today & that's too cute about Ada reading, bless her little heart!
Rose I'll be in Texas, hahaha I freakin WISH!
Tristan HEEEEEEEEEEEEEEEEEEY!
So my government unemployment agency thinks I'm the shit & decided to pay me an extra $330 this week. It will certainly come in handy when I pay my bills this week! We may even have enough to go out for dinner before this little bubba comes along. I think we need it because it's gonna be a while before we can go out alone together.
Well lovers I'm off, the time I should have been using to clean my house I used talking to Amanda & replying to the thread, bad bad bad me! Oh well I think it was time well spent! I'm seeing DJ today :D I will take lotsa photos for you girls. He is so awesome, he was sad last night though :(
xoxoxoxoxoxo
Lani+3 JMM
Due August 4; 3 kids; Dalby, Australia
1337 posts
6th Jul '10
ARGH! i just posted a whole page of replies and this little brat of mine just deleted it all with one button...grr so annoying...
Anyway lets start again

Amanda- no we havnt set a date yet, were still trying to find one day that both families can be there since his all live on the other side of Aust.

Kristen- i know what u mean about the Dec thread, i just cant get into it either, i dont even know their names yet :( also shannon wants to get this baby circumcised if its a boy but im against the idea, like i know the benefits of it but i dunno i just dont like it.

Jojo- i hope we can keep the secret too :P and yes its in Nov but like i told amanda we havnt really set the date yet.

Valisa- I asked shannon if i could atleast brag to you girls about the baby but he said no so id feel really guilty if i did tell u all, no mater how much i want to, but hey, itll be a great surprise when he/she does arrive :P Oh yer and ur little Brooke is such a heart breaker.

Kristy- Im just really hoping that after a few weeks people stop asking what im having, cause seriously im guna have some trouble keeping it to myself, expecially when i go shopping, ill need colored bags so no one can see what color cothes i get :P

Helen- wow still breastfeeding? i miss it, even tho i only stopped a month ago, i reckon id still be doing it if i wasnt pregnant but i figgured my body needed a break for 6 months before the baby is attached to the b**b 24/7 :P Oh and welcome back, we missed you.

Rose- thats not fair i soo wanna meet all u gals :( it sucks being in a different country.

Tristan- Hi!

Jess lets have our own reunion in Aust and make all them backwards Americans come to our little part of the world. Maybe if im ever down in NSW ill come for a visit.

Anyways, im out to go visit a friend... who is also pregnant, gosh this whole town of mine is pregnant or just had a baby, i just visited 2 ppl in the hospital who had their babies :( im so jealous cant wait for mine already.
6th Jul '10
almost EVERYONE is pregnant!! I am done I want to be able to get outdoors more and do things with landin and with a new baby its just not possiable so I am happy with our boys!
Heres a few pics of the boys!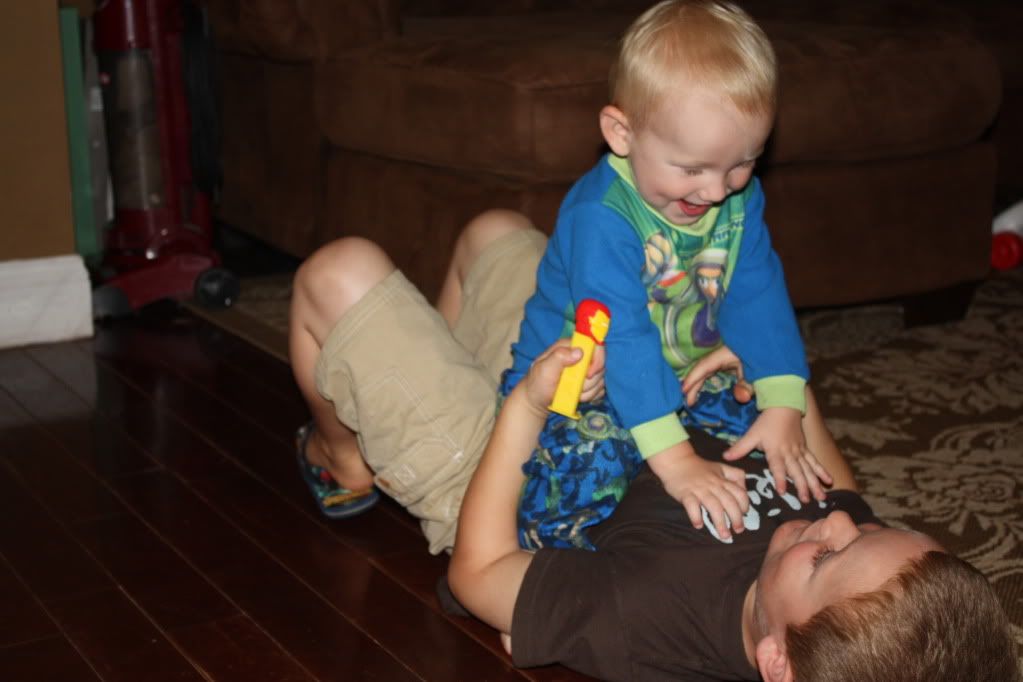 " />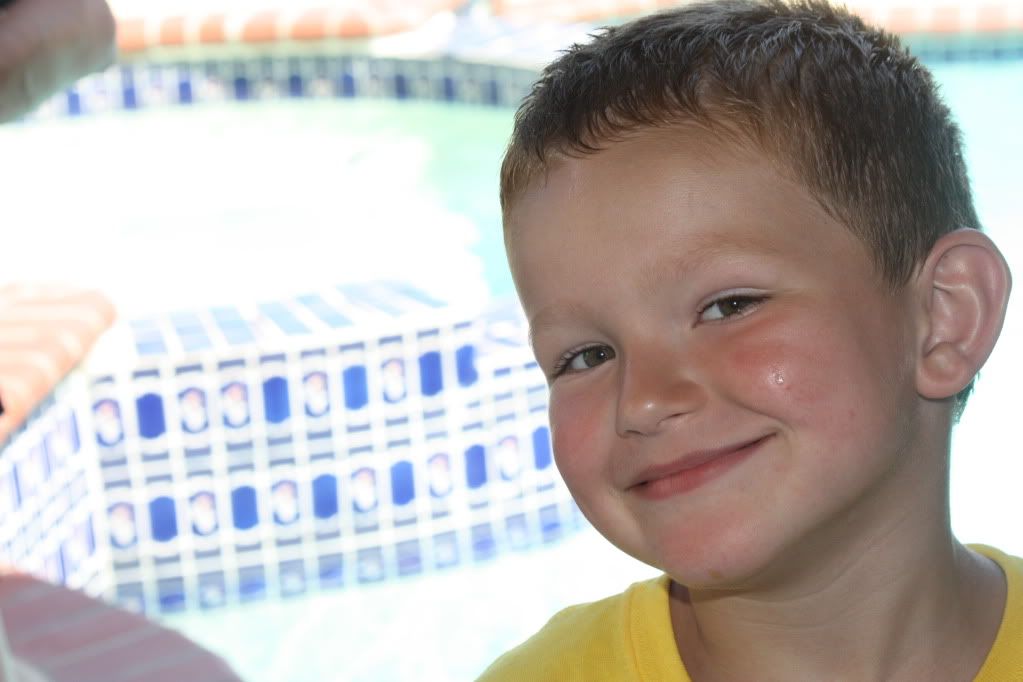 " />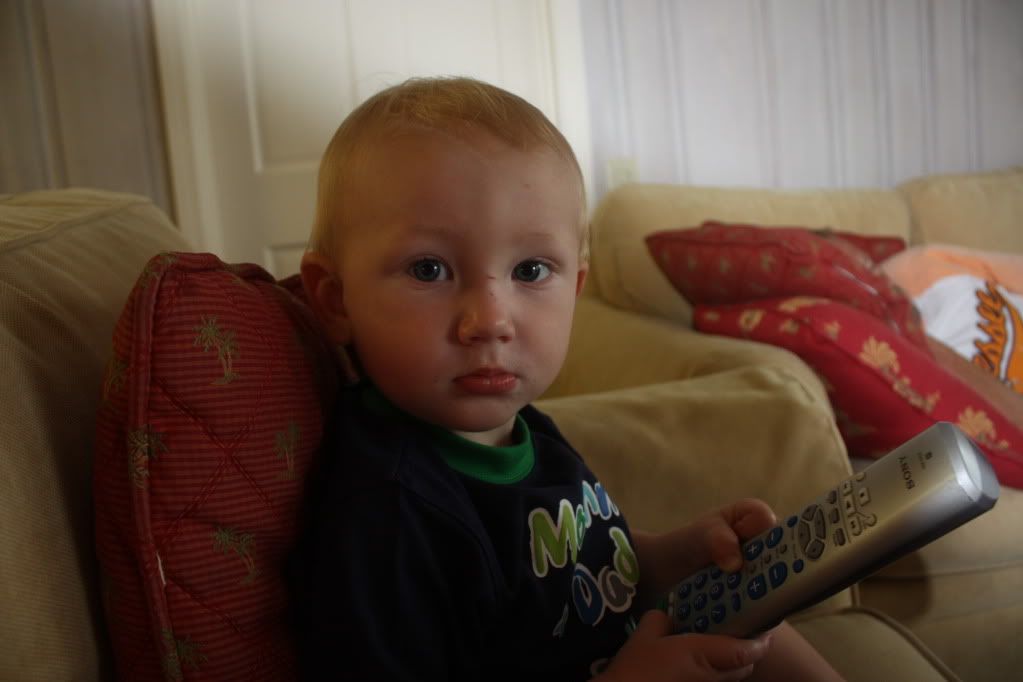 " />
" />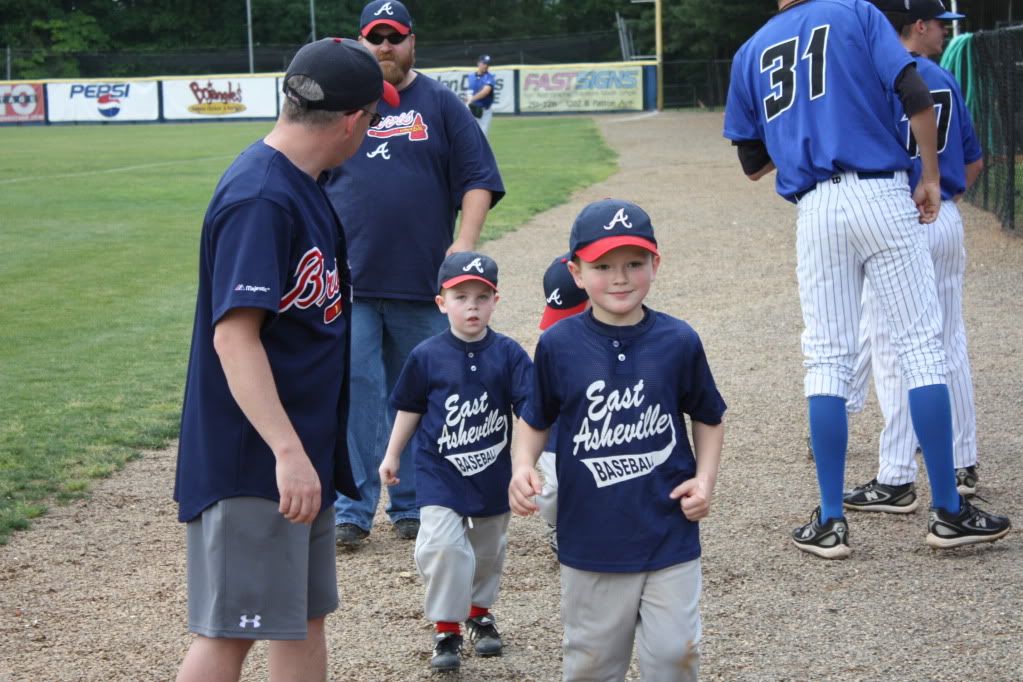 " />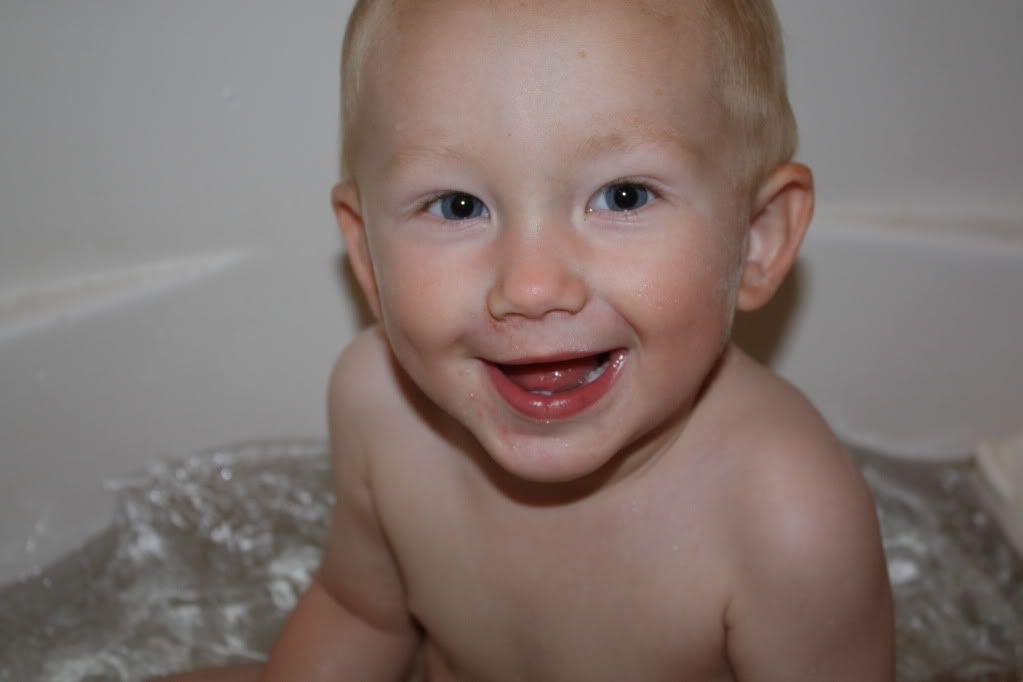 " />
Ok now if yall look at this pic it shows landins size the 2 boys next to him are his age 4-5 the taller boys on the left are 7-8 he really is the size of a eight year old! He was the tallest on his team yet the youngest
" />
6th Jul '10
I don't have time to reply to everyone yet.. I will later... but... I wanted to say

1. I'm glad all y'all are loving the names we picked out.. IMO no name girl or boy is as cool as Eli .... but those are close seconds!!

2. Rose.. dude.. do you know how close I live to amanda and where we are meeting up? Its seriously a 45 minute drive!! So long as I can get off work I will def be there... duh :)
7th Jul '10
I ladies I read it all but I will do my big post tomorrow :)
7th Jul '10
hey ladies! i haven't read anythign to catch up yet but only cause i'm getting ready for work and live across town so i gotta go soon..i'll do it when i get home! i just wanted to say hellooo! =]
7th Jul '10
Valisa... I think.. for now.. I'll still go to the thread.. there are 2 ladies there who live by me who now go to my dr because I reffered them.. so we have bonded over that.... but I don't always catch up what I've missed and I dont feel bad about it.. like I would with y'all... I LOVE the pictures!! Brooke is so damn cute!

Kristy... It was hard picking out names this time... I'm pretty happy with what we've got.. But nothing will be set in stone till that little babe is placed in my arms! and WOW for not having a period yet!!!

Helen!! Missed you girl!! Glad Ada is doing great!!

Lani... I think you should secretly tell us the sex.. we won't tell shannon!!

Nicole!! You're going to have one taaaaaallllll boy on your hands!!
Rose♥♥
Due December 10; 1 child; North Carolina
1588 posts
7th Jul '10
Love the pictures Nicole! :) They are both so grown! and yup.. I think Landin is going to have the height! :)
Maria- Hey there! :)
Lani &Jess- Really! Wish you both were in the US to join us too!! :(
So who are we missing that needs to come back!? hehe.. (or atleast we hope to)

(our little OOVOO chat! :) (join us!)

7th Jul '10
Helen- Ada sounds like she's gonna be such a smarty pants! How adorable! We STILL need to get together and meet up! :D We only live a couple hours from eachother!
Rose- Definitely let me know when you're planning to go to Vegas so I can meet up with ya there! That'd be awesome! Maybe I can hire you for a photoshoot?! :) That canvas of Jayley is adorable! Where do you order from? I should get my mom one! Cute pic of the 4 of you! I'm too shy to get on web cam. I always feel awkward and shy. LOL. I was thinking about who's missing too. Val hasn't come in yet, nor has Miranda, or Kris... anyone hear from them lately?
Tristan- Hey you! Good to see ya again! Hope your little trip was good!
Jess- I love curly hair on babies! Nicholas has curls in the back, and I'm soooo not looking forward to cutting them off, but they are getting out of control!
Lani- That has got to get annoying that people ask what you're having when you don't wanna tell them. Just tell them you're hoping to have a baby :D
Nicole- The boys are so cute! And wow, Landin does tower over the other's his age, but that's okay, he looks healthy and happy. He's just well built. Is your Hubby big? Coltin looks JUST like you! I always thought so when he was a baby, but even now in Toddlerhood he does too! Very Handsome boys!
Kristen- Well, the names you have picked out are adorable, but I think you're right, when you see the little guy/girl you'll know what name fits! Yea, my period being gone still worries me at times, but I still nurse a lot and I have PCOS so I'm sure that is contributing. My Doc says if it doesn't return by 2yrs PP, we'll do some tests to see what is going on. :)


Jojo, and Maria- You ladies didn't have much to say, but HIIIIII! :)
Nicholas is napping late, and my brother who is staying with us until tomorrow has been sleeping on the couch all day long. Lazy 17 year old! John just went for an interview with a meat packaging company (yucko), so hopefully that is going well. I think I'm gonna go take a nice bath and relax while I can!
7th Jul '10
Valisa~ You know I love the pictures of Brooke!
Helen~ I am glad you are keeping busy with school but don't over do it! That is great that Ada loves books that much! Aeris love to read too but she has her glow sea horse in her crib. But that is so cute that Ada has a book in her bed with her :) And your still BFing too, good for you :)
Rose~ I really wish I could go to Texas to see you all. But no money and a new born = not happening. :? Oh well maybe next time :D I love that picture of Jay!! It looks like you all had fun on your web chat!
Tristan~ Keep up the good job bring home the bacon! :D I always see what your up to on Facebook :)
Jess~ That would be interesting to see. So yeah get the link please. Konner will be done no matter what but I still want to see it :D So do you think you are going to go into labor soon? Nice 330 that can never be wrong. I like free money!
Lani~ I hope you had a nice day visiting your friend! I see more babies then pregnant women around my town.

Nicole~ Your 2 boys are very cute! And he is big for his age. But I think it's okay. :D And we are good with two too. So NO MORE after Konner! That is for sure.
Kristen~ HI HI HI HI HI are you feeling your baby move at all??
Kristy~ I hope his interview went good! I am with on the yuck for meat packing place but a job is a job! I have not had a bath since my last one I took with Aeris which was like when she was 12 months.
Well, Dan's drug and alcohol test went good. He passed with flying colors...like he wouldn't :) He has orentation on monday and he gets his uniform. ( i love a man in uniform! ) :twisted:
I cleaned until 5am last night :D NESTING! I love nesting my house gets so clean!
Well that is all for now :D Take care ladies!
Lani+3 JMM
Due August 4; 3 kids; Dalby, Australia
1337 posts
7th Jul '10
Im not gunna reply to everythig at the moment, but i just got a completely random inbox msg from someone one BG about circumcision... im guessing we have some lurkers...maybe we should make this thread private. >_<