The Vampire Diaries Thread
♥Army Wife♥
1 child; Texas
21265 posts
10th Aug '10
This is the
*Official*
chat thread for The Vampire Diaries TV show. If you love The Vampire Diaries, feel free to chat it up!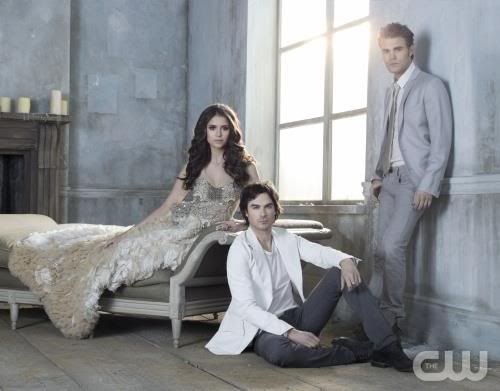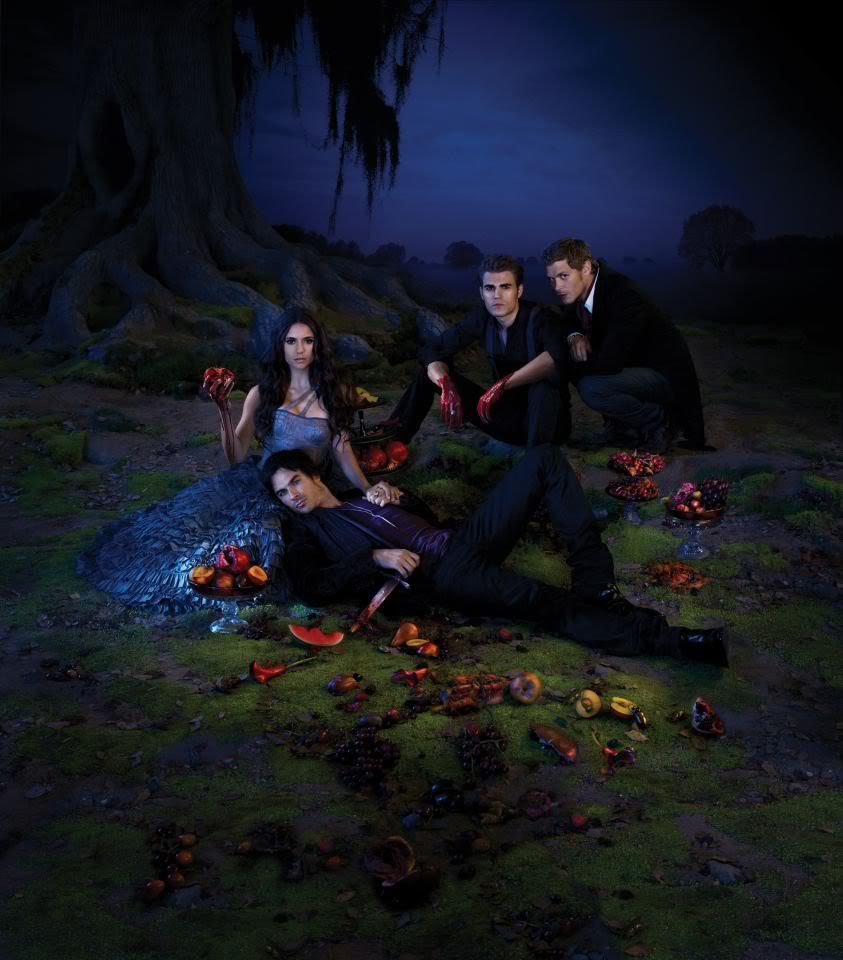 The Vampire Diaries website-
http://cwtv.com/shows/the-vampire-diaries/
The Vampire Diaries fan site on Facebook-
http://www.facebook.com/thevampirediaries
About The Vampire Diaries:
THE VAMPIRE DIARIES is the story of two vampire brothers obsessed with the same beautiful girl, and battling to control the fate of an entire town. During season one, Stefan and Damon Salvatore returned to their hometown of Mystic Falls, Virginia, for very different reasons - Stefan was determined to get to know Elena Gilbert, who bears a striking resemblance to Katherine Pierce, the beautiful but ruthless vampire the brothers knew and loved in 1864, while Damon was intent on releasing Katherine from the tomb where he believed she was trapped by a witch's spell all those years ago. At the end of season one, Elena's uncle set a plan in motion that brought the Founder's Day celebration to an end amid chaos, destruction and death, and saw the return of the vengeful Katherine Pierce. Next season, the appearance of the villainous Katherine in Mystic Falls throws a wrench into the love triangle between Stefan, Damon, and Elena, and the other residents of Mystic Falls must choose sides as they fall victim to a new breed of danger. New and unexpected friendships will be forged, allies will become enemies, and hearts will be broken. Stefan and Damon will be forced to face a villain more evil and diabolical than they ever believed possible. And they'll take their shirts off. Frequently. The series stars Nina Dobrev as Elena Gilbert, Paul Wesley as Stefan Salvatore, Ian Somerhalder as Damon Salvatore, Steven R. McQueen as Jeremy Gilbert, Sara Canning as Jenna Sommers, Katerina Graham as Bonnie Bennett, Candice Accola as Caroline Forbes, Zach Roerig as Matt Donovan, Michael Trevino as Tyler Lockwood and Matt Davis as Alaric Saltzman. Based on the series of books by L. J. Smith, THE VAMPIRE DIARIES is from Bonanza Productions Inc., Outerbanks Entertainment and Alloy Entertainment in association with Warner Bros. Television and CBS Television Studios with executive producers Kevin Williamson ("Scream," "Dawson's Creek"), Julie Plec ("Kyle XY," "Wasteland"), Leslie Morgenstein ("Gossip Girl," "Private") and Bob Levy ("Gossip Girl," "Privileged").
Cast: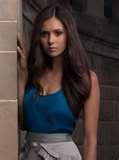 NINA DOBREV as ELENA GILBERT
Nina Dobrev stars as Elena Gilbert, a beautiful young girl caught between two vampire brothers
*Melissa*
Due May 25; 2 kids; Denver, Colorado
23076 posts
10th Aug '10
I was wondering when season 2 started! Sept 9 is so close!
C&M
Due August 17; 31 kids; Brockville, Ontario
10021 posts
10th Aug '10
you should add the Canadian link to the "watch full episodes here" too..
its on CTV.ca
:)
i looooove this show.
10th Aug '10
**Spoiler Alert**
Another clip from
MTV
10th Aug '10
While Stefan (
Paul Wesley
) may claim to be madly in love with Elena, once upon a time he only had eyes for her...um, look-alike. So obviously, we couldn't help but wonder how Katherine's return would affect him. Our interest was really peaked though when we caught a season two preview clip at
Comic-Con
, in which Katherine tells Stefan she loves him, only to stab him right after (hey, love hurts right?).
"So, she tells me she loves me and then stabs me
10th Aug '10
Quoting Mama&Monkey[EBFB]:
10th Aug '10
Oh, vampy seductress Katherine Pierce! How you have tortured the hearts of the Salvatore brothers for ages now! And, since you SPOILER ALERT! weren
10th Aug '10
Wooooooooooooooooooot
10th Aug '10
Quoting ~*Bklynsweetheartz*~:
10th Aug '10
So close, but yet so farrr:cry:
10th Aug '10
Quoting ~*Bklynsweetheartz*~:
10th Aug '10
Quoting ♥Army Wife [MWP]:
10th Aug '10
Quoting ♥Army Wife [MWP]: