Can you tell if my sonogram pic is a boy or a girl?
No boys allowed!
Due April 3; 2 kids; Texas
161 posts
18th Nov '10
Hi ladies, I am new to babygaga but so far I absolutely love it!

Ok so I have a question- I went at 19 weeks to find out boy or girl or my 3rd baby. The ultrasound tech was not very friendly and was in a hurry to get things done, she took a quick look, took a bad picture, and said it was a girl. I was not satisfied with the picture or her guess, I could not tell at all that it was a girl! Even when I went back to my dr after the ultrasound she said "I don't know how she says thats a girl, but alright". So I wanted to see what ya'll thought- do you think boy or girl, or can't tell? Answers would be greatly appreciated!!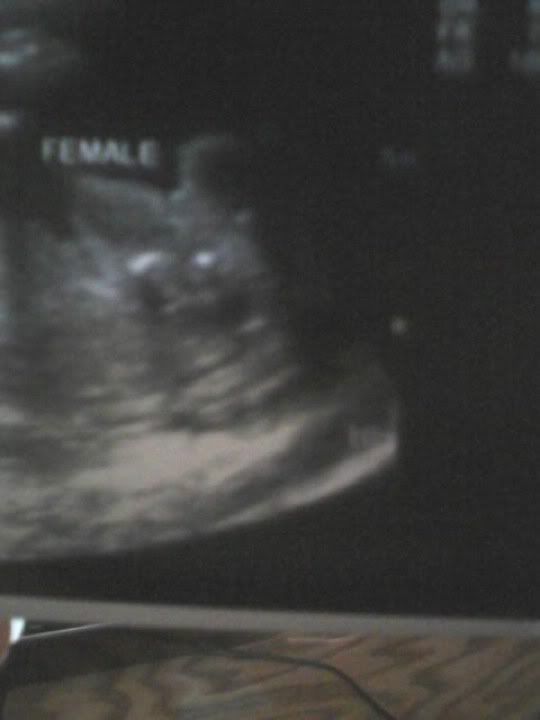 18th Nov '10
Looks like a girl to me. Boys have a little "turtle"
She probably doesn't have to look as long as you do to figure it out, since she sees so many babies.
18th Nov '10
Looks like a girl to me. But the pic is shitty so who knows.
18th Nov '10
I think it looks like a girl. You could go to ingender.com and ask too, they are really good at guessing and have some ultrasound techs on there too.
18th Nov '10
I also think it looks like a girl.
Join BabyGaga For Free
Ask questions, meet people with similar interests and more!