Contest: ♣ Pick Me! I'm a Lucky Shamrock! ♣ Results
Host: ★ Raych ★
FINAL RESULTS
Show Rules
♣ Pick Me! I'm a Lucky Shamrock! ♣ Results
★ Raych ★
19 kids; Roanoke, Virginia
5348 posts
29th Feb '12
I know St. Patrick's day is a couple of weeks away yet, but I would like to go ahead and open this contest to submissions now. Depending on how quickly or slowly this fills up with entries will determine when it will go to voting.
Will be 2 rounds. Siggies for top 3 winners made by *3*Luv*Bugs*


♣ Up to 2 photos of your LO dressed in their holiday St. Patty's attire or wearing green (I'll accept either).
♣ Please include name and age.
♣ Soliciting contest will be allowed, but please no asking for personal votes. (I will DQ your entry if you are caught breaking this rule)
♣ Let's keep it fun and drama free!
You may save a spot if needed for your photo(s) but please fill it within a reasonable amount of time, otherwise I may need to continue to voting without your entry.
29th Feb '12
Saving, will get a pic tomorrow afternoon. Walid's got the best shirt for this St. Patty's day :lol:
~Ba.zin.ga+2~
2 kids; Under your bed, OO, United States
4181 posts
29th Feb '12
★ Raych ★
19 kids; Roanoke, Virginia
5348 posts
29th Feb '12
Quoting Party of 4:" Sophia, 2 months in her green "

Need to enter :)
29th Feb '12
Quoting ★ Raych ★:" Need to enter :)"

Oops! Thought I did! lol
29th Feb '12
Evelyn (5 months old)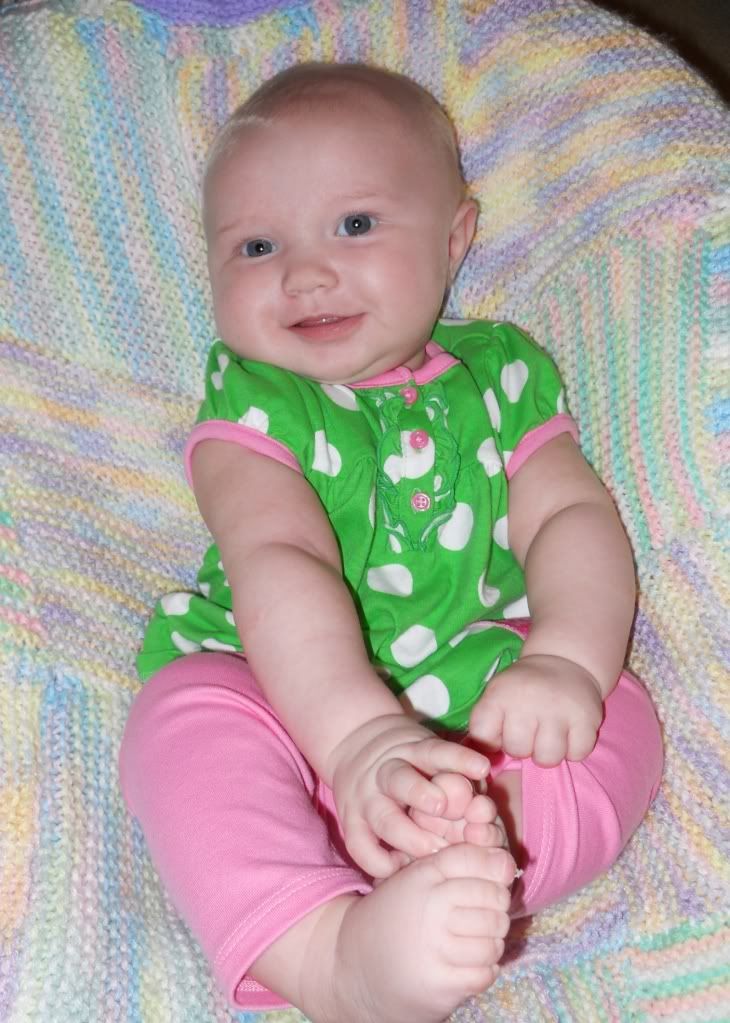 29th Feb '12
Alice Marie - 2.5 Months Old
Here she's lookin' all badass like a mob boss. She's telling you : "Get ready for Saint Patty's or else!" LOL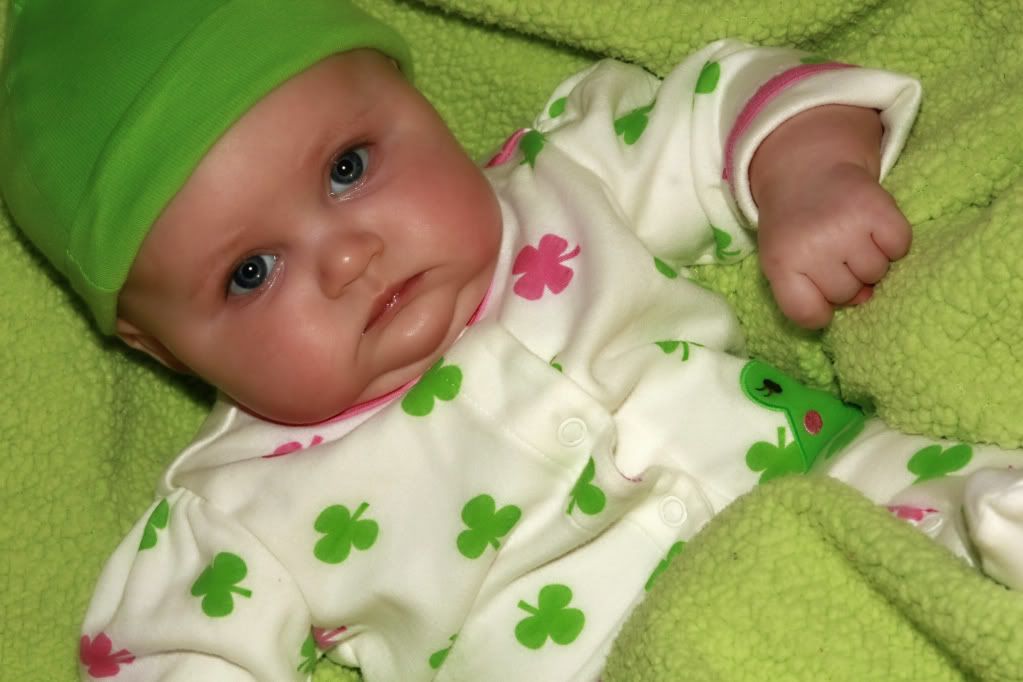 And this one is almost exactly opposite. Awww. Lookin' all angelic.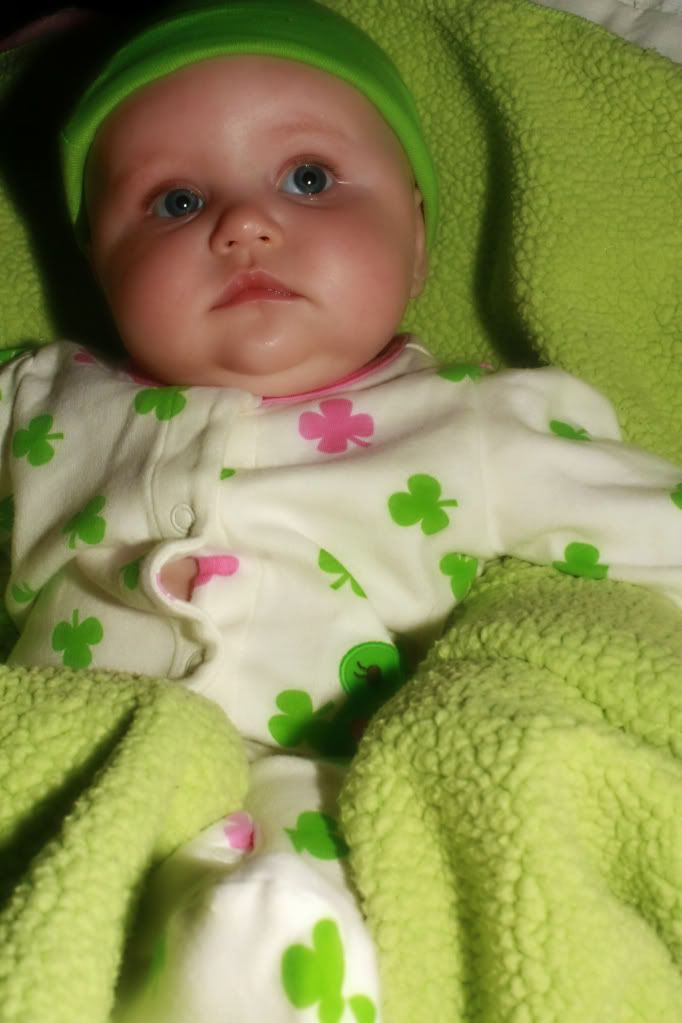 29th Feb '12
Cammi, 21 months, eating yogurt

her shamrock shirt for this year

1st Mar '12
Updated my entry! Yay! Looking forward to seeing more contestants.