Who wants a tutu!?! *Updated w/ more bows!*
mommylaur
1 child; Wilmington, North Carolina
3134 posts
22nd Apr '08
Ok, so as requested, here are more tutus and pics! So far I have 4 tutus made, all are for sale $10 each. I plan on making more but will need to get moresupplies. Can make them in red, white, light pink, light purple (all shown), and I have tulle to make 3 more, if you want to request one of those. The colors are deep purple, light blue, and hot pink! These have elastic waist and should be able to be worn until approx. 18 months, maybe 24. If you want a bigger size or more tulle, the price will be upped.
*more bows!*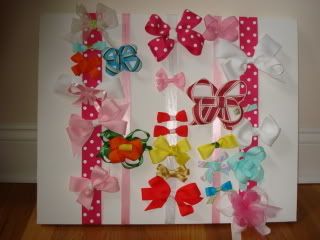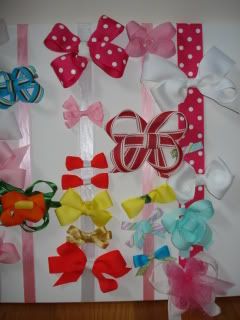 Pics! My little model, Mariella Grace!
hot pink tutu/bubble gum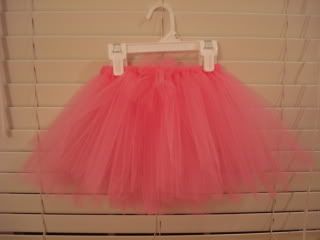 deep purple tutu(looks kinda like royal blue in the pic, but in person it is a deep/dark true purple!)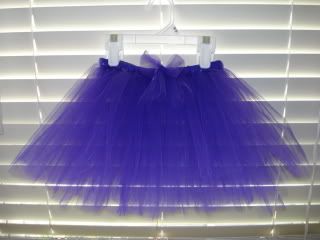 light blue tutu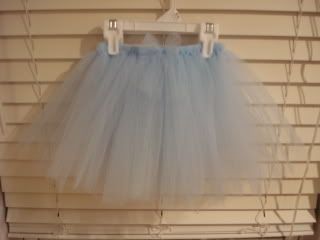 white tutu
(bow can be easily removed)
light purple tutu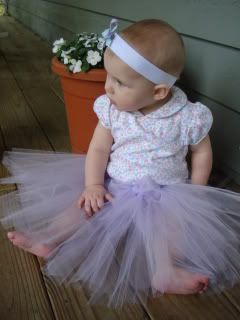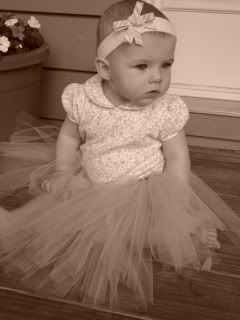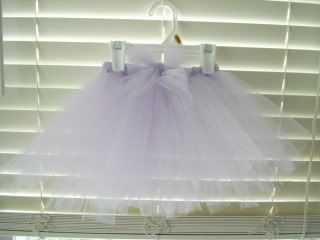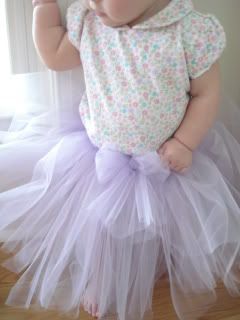 *all these are approx. the same size/length and Mariella is just over 7 months, for comparison
light pink tutu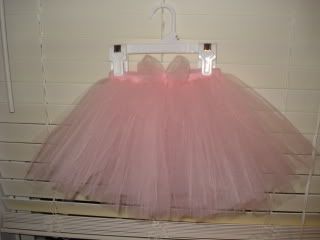 red tutu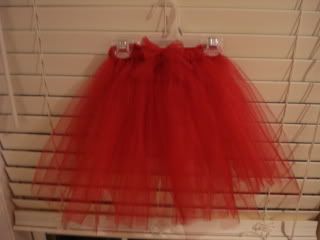 PM w/ your info if interested. . .I don't have paypal so I would need a cashier's check/money order. Standard shipping for USPS would be $8.95, if you wanted me to roll your tutu to fit in an envelope, it would be $4.60 shipping. Thanks!
22nd Apr '08
Lauren, those are SO cute! If I had a girl, I would buy one in a heartbeat :)
22nd Apr '08
I have two boys, so obviously I can't get one! Haha! I just wanted to say they are so adorable and so is your little girl. I love her purple headband and bow in the one picture. Maybe one day, I will be able to have tutus!
22nd Apr '08
So cute! Do you carry maternity sizes too? :D
mommylaur
1 child; Wilmington, North Carolina
3134 posts
22nd Apr '08
22nd Apr '08
just saving this post for when we get back
22nd Apr '08
so freaking cute! i will have to see if the fiance will let me get a few :)
22nd Apr '08
I LOVE the pink one!!!! I'm headed to bed right now but will PM you tomorrow about getting one!
22nd Apr '08
I want one!! I will PM you.
casey♥
3 kids; California
9232 posts
22nd Apr '08
22nd Apr '08
Those are SO cute! :D I want a girl now.
22nd Apr '08
i definitely want one!!! maybe 2, i can decide which colors i like best!!! ill pm you now!
mommylaur
1 child; Wilmington, North Carolina
3134 posts
23rd Apr '08
ok the white one is sold!
it's going to NAE;
I'm making a white one for ArrogantErica and flirtychick84 when I get more supplies. . .

I'm going to make a light blue one tonight and I'll post pics here. . .
:)
23rd Apr '08
Those are soo cute Lauren!! If I had the money I would totally buy one. I love the pinks! I am thinking about getting something like that for Lorelai's 1st birthday though. Its a princess theme