26th Jul '12
So i was due aug 5.. but she decided to come July 23rd.
I woke up around 10:45 am.. went to the bathroom and after I was done peeing I wiped and all of a sudden more water came out and I had an intense pain in my stomach lasting about 1 minute(first contraction) I called my husband let him know my water broke and had my first contraction.. he came home because he waas at work and the contractions were getting worse. they were 2-4 minutes apart lasting a minute.. Due to being GBS+ i decided to call my doctor and see how long I should wait.. Due to how uncomfortable I sounded they had me come in right away.. I got there and got checked around 1 and I was 2 cm dilated fully effaced.. contractions grew stronger and more painful LOL I was checked at 3:30 and I was 5cm.. checked again at 5 and I was 7.5 cm..By the time it was 6:15 I was in soo much pain I requested an epidural.. I wanted to go all natural but due to how tense I was getting during contractions I really couldnt handle it any more.. Epidural went in at 6:30. By 7 PM I was fully dilated and started pushing! by 7:28 PM she was out =D.. Nadia Alani Cetin born 7/23/12 AT 7:28 PM Weighing 8 pounds 13 ounces and 21 inches long. She is the most beautiful thing that ever happened to me!!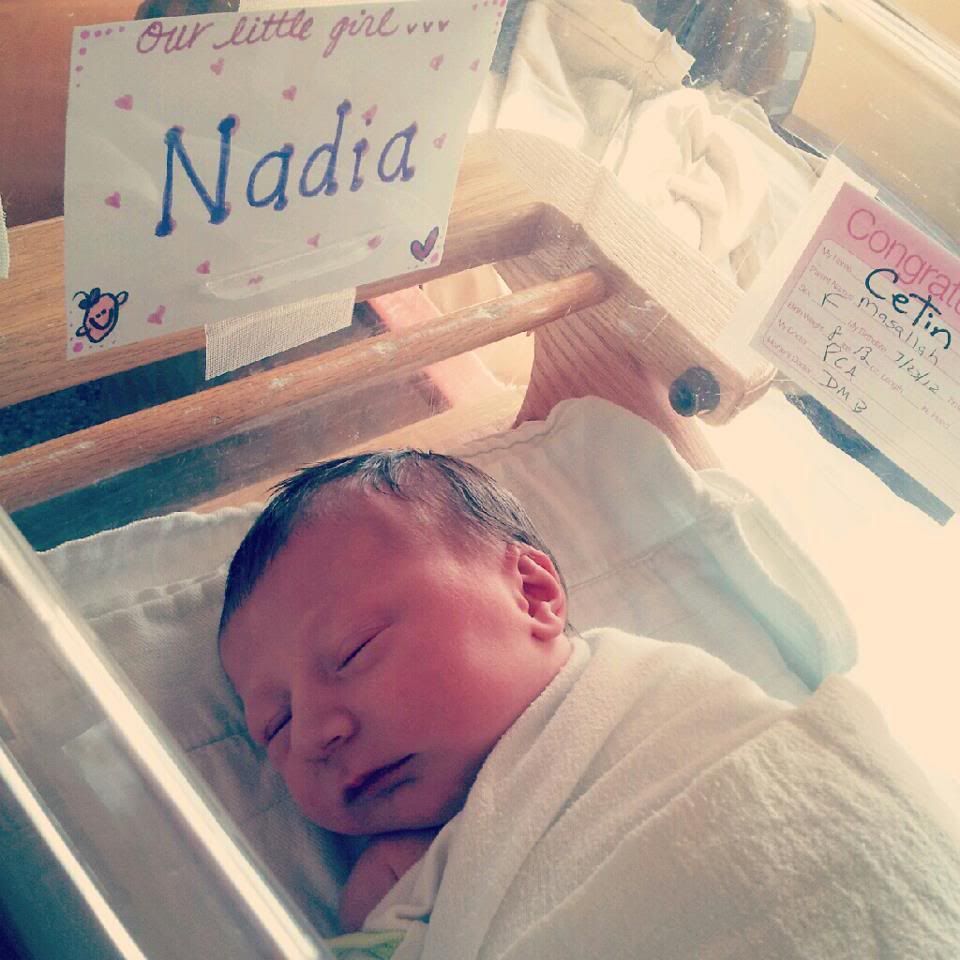 " />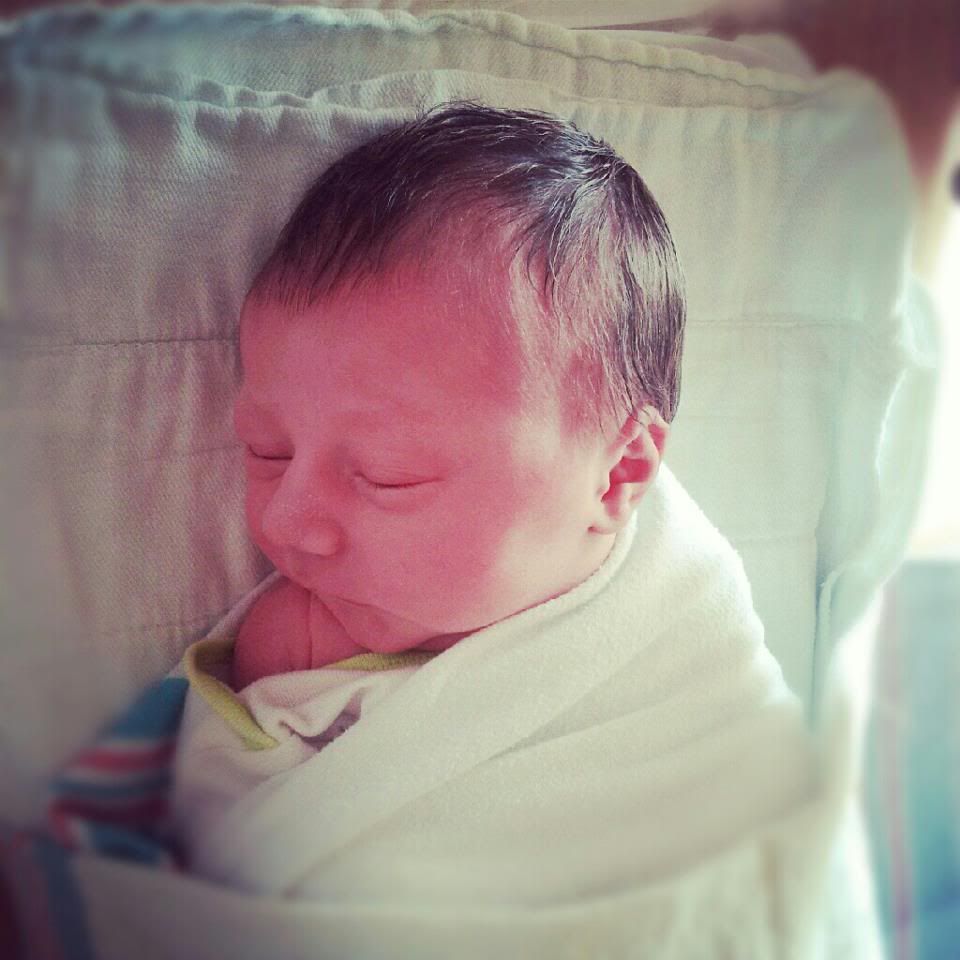 " />
26th Jul '12
congrats! she is beautiful
26th Jul '12
She's gorgeous :) Congratulations :)
26th Jul '12
Congrats! She is so pretty:)
Yoncé
1 child; 3 angel babies; Barcelona, Spain
3706 posts
26th Jul '12
She's beautiful and I love the name Nadia. I have a little cousin named Nadia Symone. :)
She's big and healthy for 38 wks. :)
Join BabyGaga For Free
Ask questions, meet people with similar interests and more!