11th Oct '12
My son was determined to pick out his own outfit for school pictures. I suggested something that matched but he was adamant.
bahaha, oh well atleast it fits his personality.
Full outfit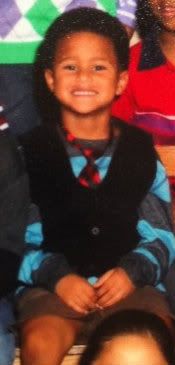 Super Mommy!
Due July 31; 3 kids; 1 angel baby; Costa Mesa, California
6255 posts
11th Oct '12
lol I think he looks like a cutie.
2happy
50 kids; North Carolina
14739 posts
11th Oct '12
That's great! When he grows up he can see he picked his own outfit out!
11th Oct '12
Hes got style! Hes looks great
11th Oct '12
LOL by the way he is gorgeous!
can111
1 child; Michigan
1005 posts
11th Oct '12
He is so cute! I like the little tie.
11th Oct '12
Haha that is so awesome!

He is a really cute kid.
11th Oct '12
Thanks! He was so proud of himself and couldn't wait to show me the pictures when they got them back.
Definetly keeping this one to show him when he grows up.
11th Oct '12
How adorable!!
11th Oct '12
:D :D :D :D

That's awesome.
11th Oct '12
Lol that's awesome. He looks so proud of himself. He's adorable.
11th Oct '12
Aww he's too handsome!!
12th Oct '12
OMG this makes me happy. I hope I have a kid that awesome- he is adorable.