My birth story (long) & pics
Hope;Sierra*
2 kids; South Carolina
259 posts
20th Oct '12
I went in Tuesday around 5:30 p.m to start with the induction, got in they started my iv and the contraction & baby heart monitor. They had to get the cervadil from the pharmacy so I did get that till 7:20. Once they got it they got it in and laid me on my back & I was allowed to get up for two hours. Once that two hours was up I was a very happy camper, I was so happy to be able to pee! Lol. It was pretty boring until about 11 p.m. My contractions started then, and it was hell from there. I tried to sleep as much as I could but I was just too uncomfortable. I was irritated with the iv in my arm, and the monitors they had on me, so I couldn't sleep. The nurse brought me an ambien, and a little cup of water. I tried taking the ambien, but when I drank the water, it went down my wind pipe, & I started choking and ended up throwing up. Which was horrible. After that I ended up being able to sleep for 2 hours, then around 3:30 a.m because my contractions were getting so bad. I tried pulling through them till 5:30, then I asked the nurse if I could have anything pain. She decided to go ahead & take the cervadil out since it was so close to 6. She told me to go ahead & take a shower & then she would get me something for pain. That shower felt so amazing, and it helped with pain very well. After I got out I felt like shit immediately. So I got back in the bed & she got me fenergan (not sure if that's spelled right.) The fenergan helped for about an hour and then I was miserable once again. That was about 8 am, so I asked for the epidural. They told the anesthesiologist I wanted the epidural & of course he was in the middle of doing an epidural, so it was gonna be a little while. They wanted to check me while I waited for the epidural, I told them I didn't want to be checked until after I got the epidural. They check you during contractions and it hurts even worse, that's why I wouldn't let them check me. Finally about 8:35 am the anesthesiologist came in asked me a bunch of questions then started to put the epidural in. After he got done it was about 8:50 am, they laid me down on my side & I started screaming "she's crowing!" So they checked me then, & sure enough she was crowing. She was born at 8:55 am. So the epidural had no time to kick in. That was the worst pain I have ever dealt with & to be honest I was surprised I was able to deal with it. She was born 5 pounds 8 ounces, which is 8 ounces bigger than we thought! She's still so tiny, even though shes bigger than we thought. She was 18 inches long. Shes too big for premie clothes, but too small for newborn, so everything is big on her. Lol. She looks so much like her daddy! She's such a wonderful baby. Breast feeding her has been a little difficult for us. I have inverted nipples so its hard for her too latch, so when I can't get her to latch, I pump. I love breast feeding, its so amazing and such a bond. I'm glad I'm trying to stick through it. It's well worth it. :)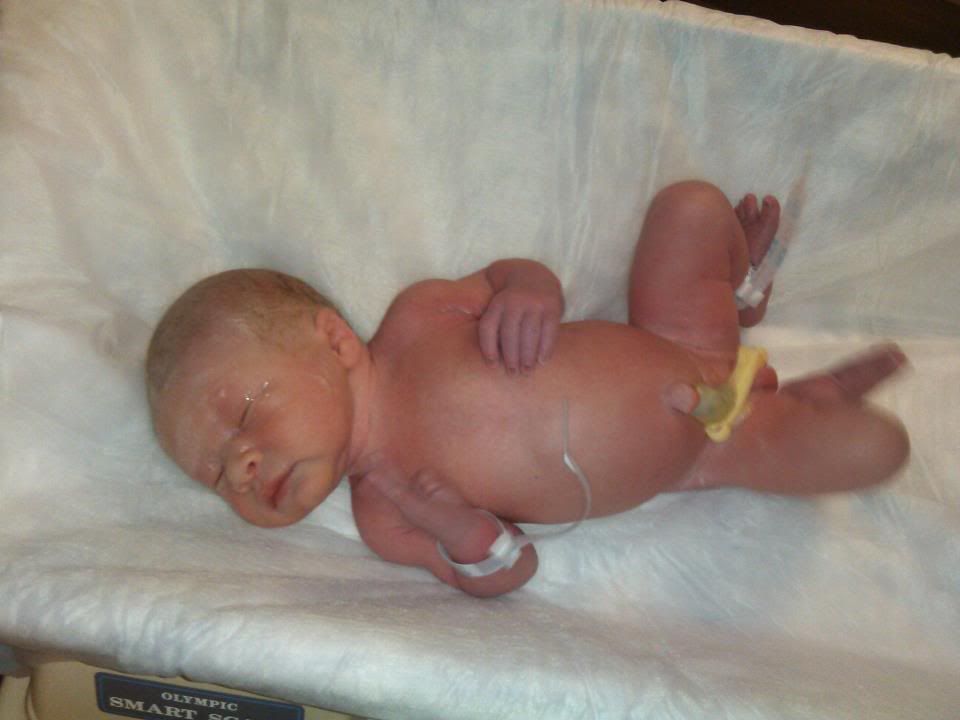 10/17/12 5 pounds 8 ounces. 18 inches long 8:55 am.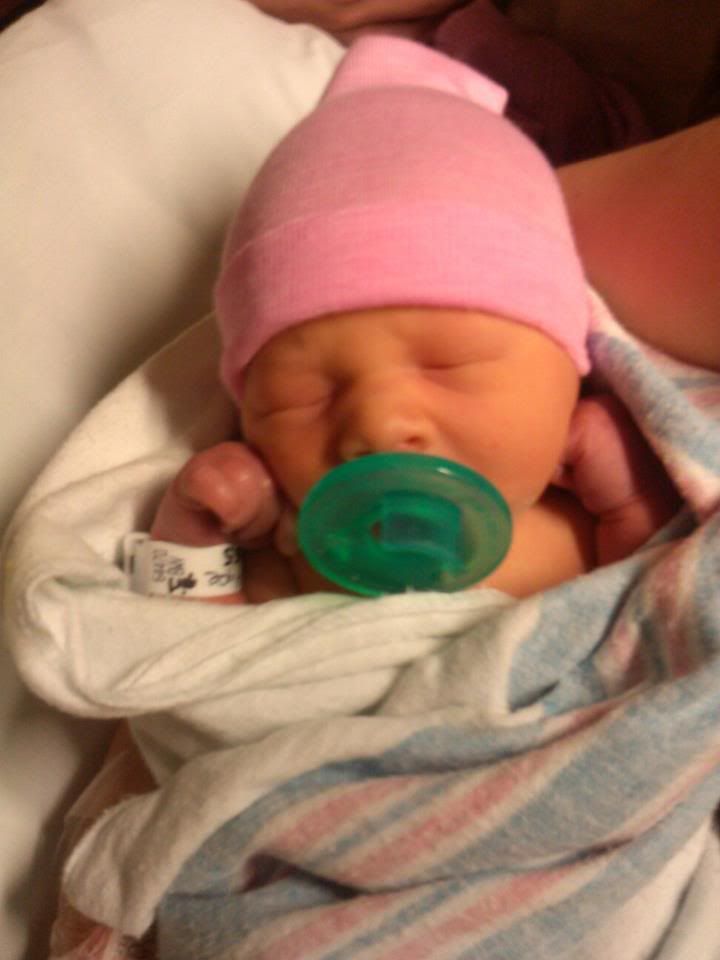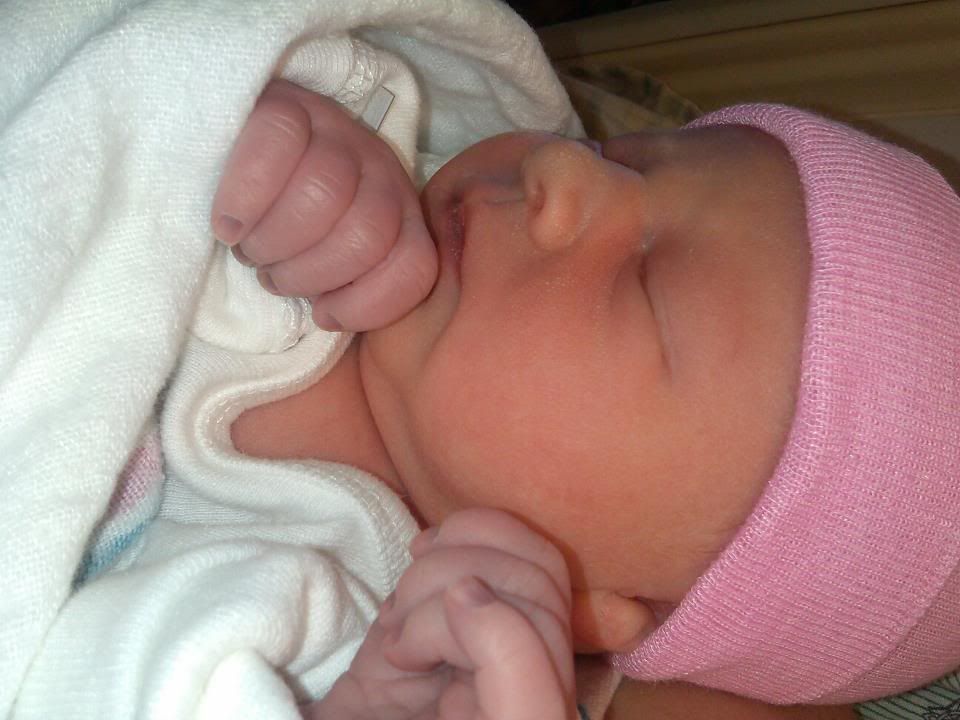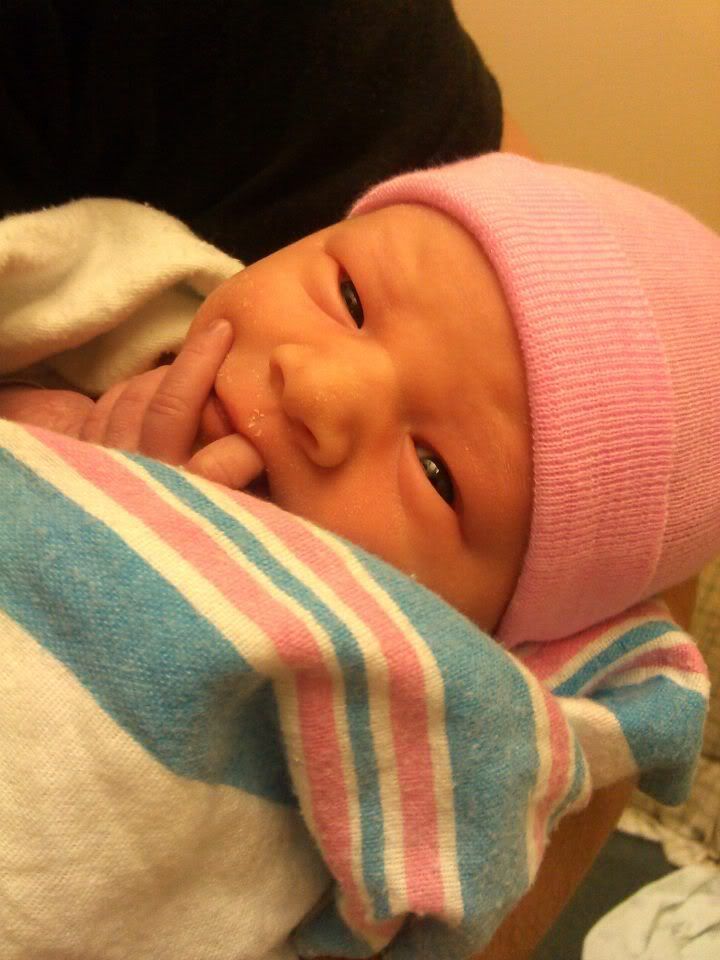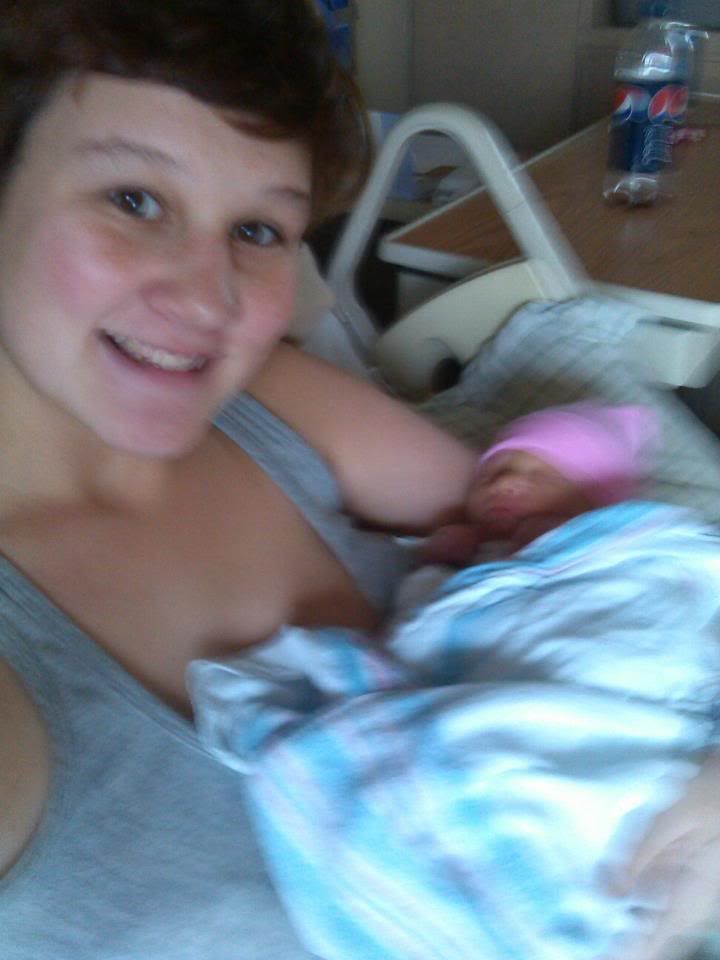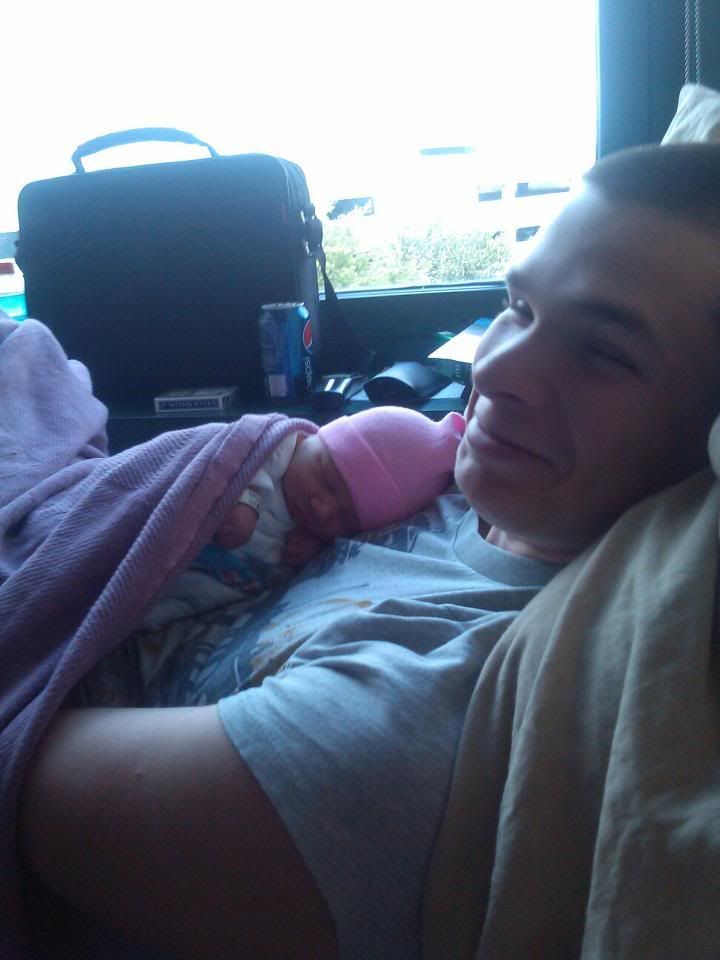 They were trying to sleep & I was trying to snap a picture of him, but he heard me and looked over. Lol :)
20th Oct '12
Congrats! She is beautiful!
21st Oct '12
she is gorgeous! congrats
Join BabyGaga For Free
Ask questions, meet people with similar interests and more!