I think I see a line but I think my mind is playing tricks
Courtneyward
TTC since Oct 2012; Bossier City, Louisiana
4 posts
5th Nov '12
Please tell me if you see a BFP OR BFN :))))) http://i1358.photobucket.com/albums/q773/cnspive/image_zps050698ed.jpg
<a href="http://s1358.beta.photobucket.com/user/cnspive/library/" target="_blank"><img src="http://i1358.photobucket.com/albums/q773/cnspive/image_zps050698ed.jpg" border="0" alt="Photobucket"/></a>
user banned
California
8675 posts
5th Nov '12
hmmmm let me guess Bfp.....lol no pic gl
5th Nov '12
Grr lol new at this ;)
5th Nov '12
<blockquote><b>Quoting Courtneyward:</b>" Please tell me if you see a BFP OR BFN :))))) http://i1358.photobucket.com/albums/q773/cnspive/image_zps050698ed.jpg
5th Nov '12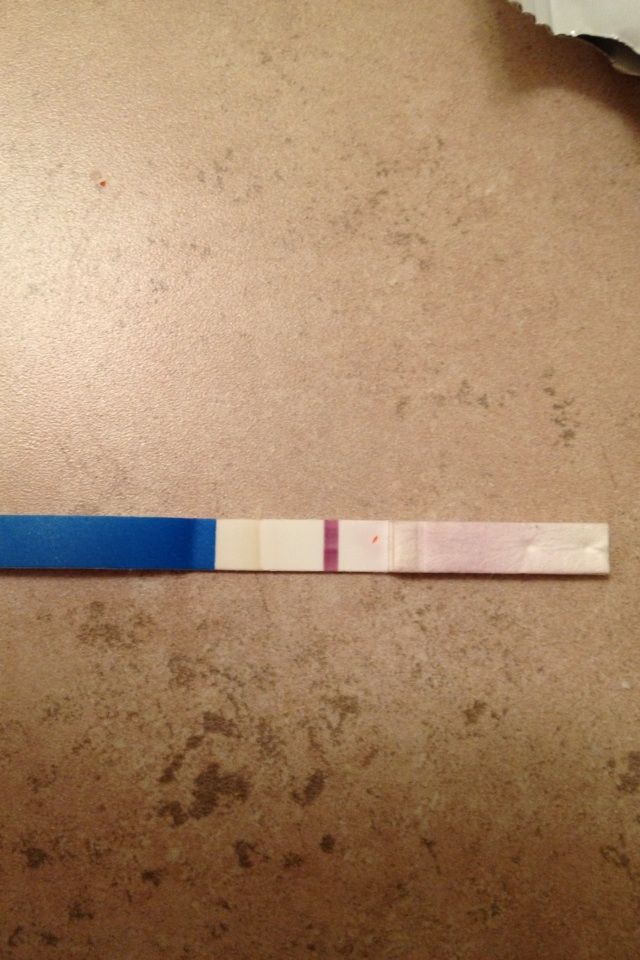 I don't see anything...
W.W.
3 kids; Arkansas
7481 posts
5th Nov '12
Was this picture taken within the time limit? If so, I see something really faint that may or may not have color. I would test again in a few days.
Mystique Lee
Due March 23; Albuquerque, New Mexico
630 posts
5th Nov '12
<blockquote><b>Quoting M
5th Nov '12
I see a faint line but it's way too far to the left.
user banned
California
8675 posts
5th Nov '12
Haha my guess was right.lol
5th Nov '12
Lol thanks guys I just need fresh eyes on this and yes this was taken 5 min after