Cast Your Vote:
Bahahahahahah the sheer stupidity!

-- Votes:

10

You know...that means that their middle name would mean No.

-- Votes:

2
Hakuna! *Gif heavy*
Hathor + A
Due December 23; 16 kids; Spring, Texas
12834 posts
8th Nov '12
SO is stoned and he goes "Ren...Lauren...if we get pregnant this month...can we give them the middle name...Hakuna. Pleeeeeeeeeease."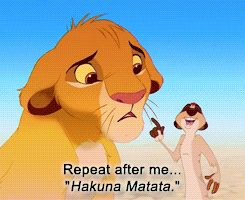 I am like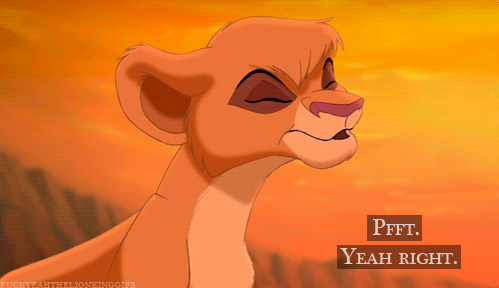 He goes

Me: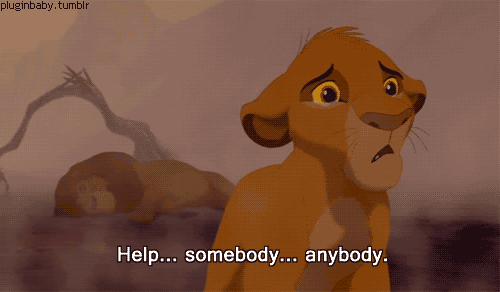 Paul Hakuna Wilborne
Zachary Hakuna Wilborne
Dante Hakuna Wilborne
Cleona Hakuna Wilborne
Aelita Hakuna Wilborne
Karen Hakuna Wilborne
Celeste Hakuna Wilborne
Annika Hakuna Wilborne
Now he is saying Kuna for a middle name or boys name.
Chellie
Due September 19; 2 kids; Vegas, Nv, United States
4204 posts
8th Nov '12
I knew someone with the last name as Kuna. You have an interesting SO :)
8th Nov '12
*truth* I only clicked on this post to see the GIFs,I love the lion king! <3
Just Emily :)
Due June 22; 1 child; Brownsville, Tn, United States
6267 posts
8th Nov '12
Lol I worked with a guy named accuna. Pronounced like that (last name) I heard so many people burst into song when he told them.
8th Nov '12
he's certainly creative..... :)
OT but the gifs makes me wanna cuddle my kitty- Zira, after the Lioness in Lion King 2
8th Nov '12
Ren.
Do it.
Do it for your stoned husband. :lol: