I'm new and just found out..
Jane.Doe.
Fukushima, Japan
2805 posts
11th Nov '12
I've been wanting a second child since my daughter was 2. That just wasen't in the cards though. My first child is now 12.
My periods have been screwed up since my daughter, I would go a year and only have it 2 or 3 times. SO I have no idea how far a long I am...in August I think I had it. Sept I had 2 days of the "you're about to bleed" bleeding then nothing. October, I had horrendous cramping and pain for 15 minutes then nothing a week later I realized it and took a test. Then another test. Then two more test.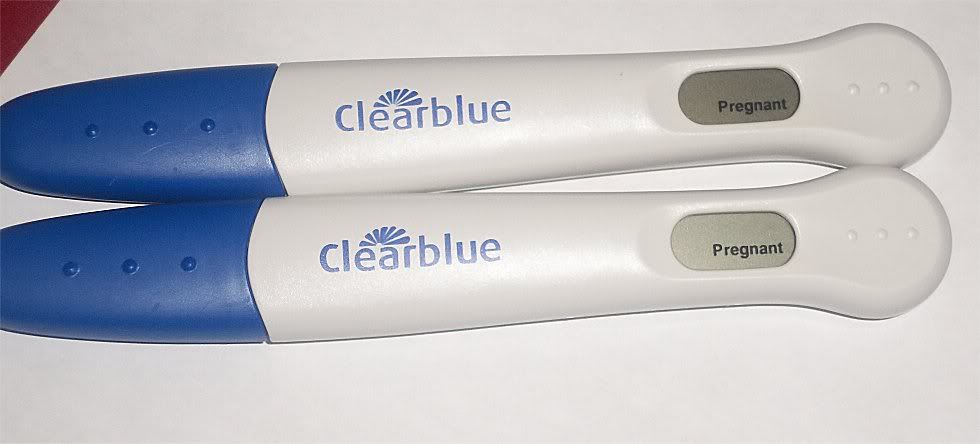 I had an appt. at the first place I could find that would take my insurance that wasen't weeks away. It was November 6th, 2012. I did not like the doctor at all. She was very rough with my exam and ultrasound to the point that I was in bed for hours afterwards with cramping. She said she saw a gestational sack in my uterus but nothing inside it, and she could not find my left ovary no matter how hard she jabbed me with that thing. So she told me I might be ectopic. And she couldn't tell me how far along I was, but guessed maybe 2 weeks.
I've made a new appointment at a different place for this coming week...Hopefully it will go better. The dr wouldnt even give me a copy of the ultrasound she printed out so I could see it...I was grimacing and had my eyes shut most the time so I didn't even get to see what she did..not pleased with her at all.
So I'm scared, terrified, and a whole bunch of other stuff. We've been wanting this for so long I don't know what I would do if something bad happens..It's killing me..I want to look at baby stuff and make registries and tell everyone but I know I can't because that'll make everything so much worse if the worst happens. I just really needed to vent. Thank you for listening <3
11th Nov '12
Aw congrats! Sticky dust :)
11th Nov '12
Good luck mama!! Hope there is a strong little bean in there !!
11th Nov '12
I've been taking prenatals and trying to eat extra healthy, I ate pretty well before though because of hereditary gastric problems and a recent surgery in april. But being MORE healthy lol And drinking the water I'm suppose to..no caffeine no bad stuff. I talk to him and tell him he needs to make it or I'll go crazy lol My husband is so excited and I want to be excited too damnit.
~*~*~*~
; 1 child; Biteme, ca, United States
1716 posts
11th Nov '12
Congrats on your pregnancy, hope it all goes well. Keep updating, and stay strong. Of course I don't know your situation, but they told me I was maybe ectopic at first too because of the bleeding and severe cramps, but all was well. Plus, I did the whole doc switch thang, and I was sure to tell my new one WHY I switched to him. Gave him a heads up that way he knew I wasn't afraid to drop him if he was gonna be that way.
11th Nov '12
Good luck momma, praying for a sticky baby! Try one of those preggo test that tell you how far along you are! Hopefully your new Dr will be awesome!
11th Nov '12
O.O there are tests that tell you how far?!?! I have never heard of such a thing!! Going to get my googlefu on...
Thankfully I have had no extreme pain or bleeding. I have occasional stomach pains but usually up in my ribs on deep in my cervix when I Sit or stand wrong :( Which SUCKS but she told me that wasen't a concern. So here's hoping she was just useless :( Okay off to find these testy things!
11th Nov '12
Its the same brand of test that you used, the one that spells out pregnant, but this one will say how many weeks preggo. Like it will say 2 wks but that really means 4 wks cause Drs count by your last period!
12th Nov '12
Yeh it looks like they only sell in the UK and CAN :( Sad panda...just two more days...
12th Nov '12
Well that sucks, that was the only 1 I used this pregnancy! It was so nice to see that number on there!
12th Nov '12
I bet!! Not knowing how far along I am is driving me NUTS...though I suppose I know a little more than I did before the crappy doctor, but still. I'm scared to tell anyone until the second trimester..is that still the norm? It's been awhile for me lol
12th Nov '12
I told my immediate family first when I found out but made them promise not to tell (like parents and siblings). Everyone else, like FB I didnt announce until I was like 16 wks or so!
12th Nov '12
I don't think I could wait that long I'm such a blabber mouth LOL It is so hard not to tell everyone..we have a close group of friends that we see every week for dinner and boardgames. I've seen them three times now and it's killing me not to tell them because I know they are going to be so excited for us! But I need to wait to be sure everything is okay. When is a pregnancy considered "out of the woods" these days if you do not have a history of high risk pregnancy?
12th Nov '12
Pretty sure its 13 wks....2nd tri starts at 14 wks. Anything can happpen, but thats the rule of thumb! I was nervouse about announcing my 2nd pregnancy cause my 1st one was high risk!
12th Nov '12
Thank you so much for all the input and feedback ladies :) I really appreciate it!