Lydia Mae, born 11/11/12
Inditess
1 child; Australia
43 posts
15th Nov '12
So my little girl is here! She arrived 10 days early via caesarean. Weighing in at 6pd 7oz (2.920kg), 49cm long with 33cm head circumference.
Nothing went to plan unfortunately with my labour, I had planned a natural birth but main thing is we are both healthy.
My waters broke at home at 6am on the 11th, being GBS positive I had to go in to hospital and get antibiotics. Still hadn't had a single contraction by 11am so they hooked me up to some syntocinon to get things moving, Contractions started almost immediately. By 3pm I was only dilated to a 2. By 7ish contractions were 30 seconds apart and very painful so after trying gas ( made me sick) and a morphine injection ( did nothing) I had an epidural. By 9:30pm I was still only at a 2. Bubs was high and posterior and it appeared there was no way she was likely to move into my pelvis anytime soon, so we decided on a caesarean.
Lydia Mae made it into the world at 11:35pm 11/11. Perfect little angel.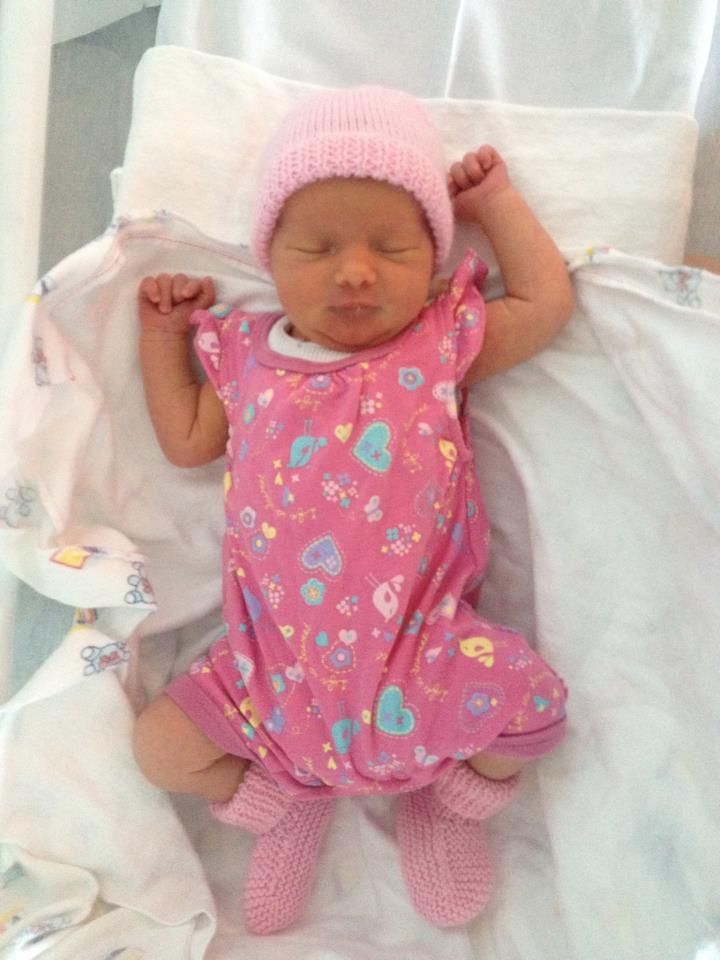 Just Ames
2 kids; 1 angel baby; Montego Bay, Jamaica
114790 posts
15th Nov '12
What a sweetie pie. Congratulations :)
Christina143
Due December 28; 3 kids; Fruitland, Idaho
510 posts
15th Nov '12
Shes beautiful, congrats :)
15th Nov '12
She's beautiful! Congrats!
* bye * bye *
Due February 17; victor, NJ, United States
51 posts
15th Nov '12
She is adorable , congrats!
user banned
Due April 8; 1 child; Washington
11352 posts
15th Nov '12
she's beautiful. labor dust please :D
[Ashlyn]
Due November 23; Panama City, Florida
32 posts
15th Nov '12
Congratulations! Your daughter is so beautiful! I also love her name.
Always♥Faithful
Due December 1; 1 child; CHERRY POINT, North Carolina
21531 posts
15th Nov '12
Congratulations! Yay for November babies. <3

My DD's middle name is Mae too and she was born Nov 23 of '10! :)
15th Nov '12
Thanks guys :)