29th Nov '12
Hi ladies!!:D
Well im trying to raise up some money for my ds's upcoming birthday this saturday. so im having FREE SHIPPING on all orders over 20.00 OR 10% off any order!
Here's what I have to sell. :P
shipping is $2.80 with delivery confirmation number, add an extra .50 cents per additional item.
All my bows are heat sealed to prevent fraying. They come in a double prong alligator clip. If you want it on a head band please let me know! thx for looking!
tuxedo bow set $4.00 (they are rather medium)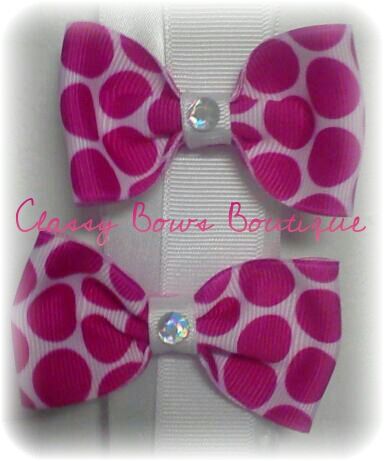 double hot pink satin rosset on double prong alligator clip $6.00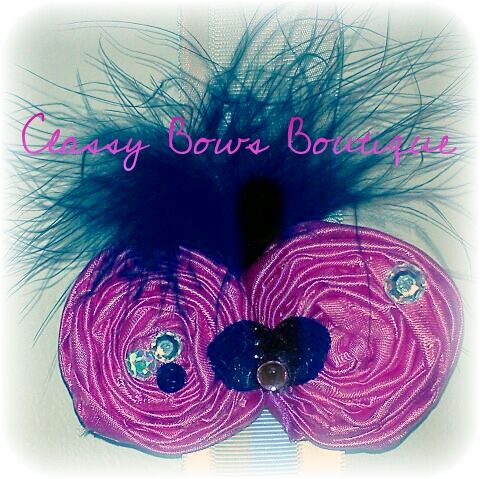 pretty in purple flower (apprx 4 INCHES) $4.00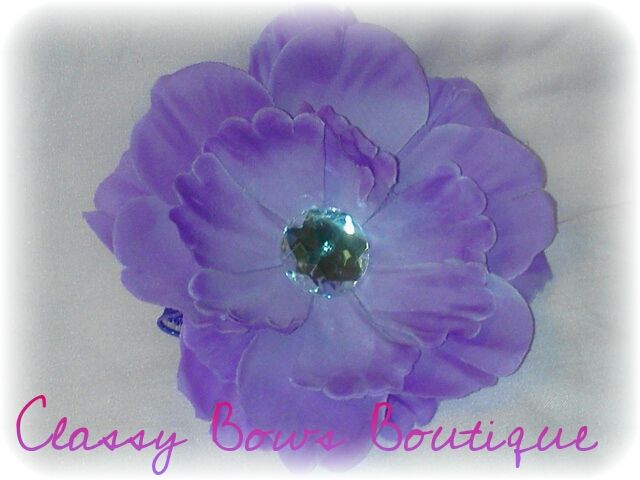 turquiose handmade flower $5.00 (appr3 1/2 inches)
i have these colors in satin fabric. apple green, hot pink, black, baby blue. :)
adorable white/pink bunny ears $5.00 set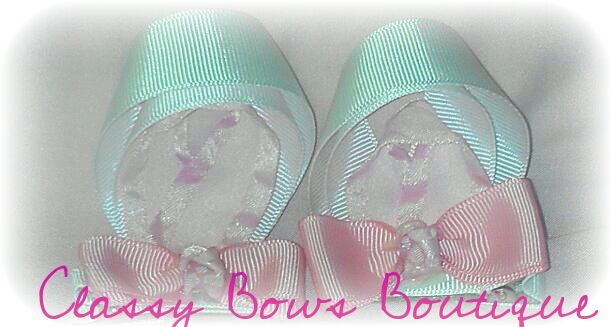 apple green, light, and hot pink miny mouse rosette boutique bow (apprx 4 inches) $6.50
apple green, white, apple green/white dots korker bow. (on the large side) $5.00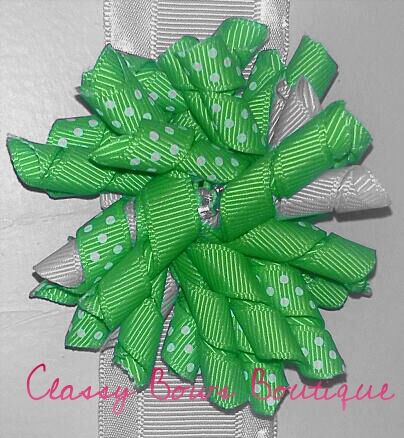 i can do yellow, mint green, light pink, white,purple, fushia,black, turquiose, orange. in small (2inches)
$2.50 each, set $4.50
medium 3 inches $3.50 each, set $5.00
large 4 inches $5.00 each, set 7.00
classic boutique bow 7 1/2 inch ribbon $6.00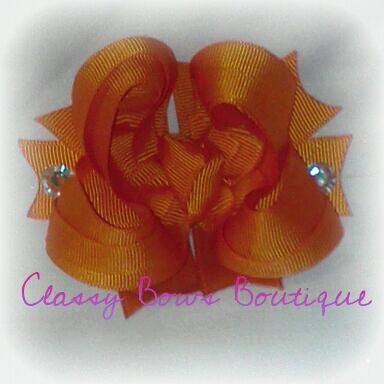 i have black, baby blue, bright pink, purple, red, green, orange, pink.
if you want a plain boutique bow without spikes, and rhinestones $4.50
Chanel hot pink/apple green leopard pattern boutique bow $6.50 it has spikes and goregeous rhinestones.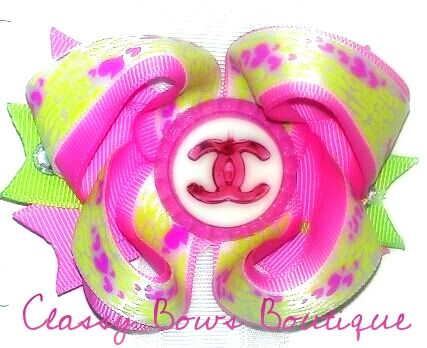 10th Jan '13
all basic 7/8 boutique bows are $4.50:D
10th Jan '13
WHOOPS! if you want to see all my other pretty things i have for sale please look at my facebook!

https://www.facebook.com/pages/Classy-Bows-Boutique/242726722406635