Meet Hailey.
Discombobulated♥
2 kids; 1 angel baby; Prince Frederick, Maryland
2475 posts
status
27th Dec '12
I originally had my c-section planned for 12-12-12 but on 12-10-12 I started having regular contractions and went in. It took about 2 hours and I was laying on the table in the OR waiting to meet my little girl.
Finally she was born at 8:49 AM, weighing 7 lbs. 1 oz and 19 1/2 inches long. I heard her let out one small cry and then nothing. I started asking what was wrong but no one was telling me anything. I asked my DH to follow them with the baby and said I'd see him when I made it to recovery.
Once I was in recovery, I asked the nurse about my baby and to send DH in to see me. She told me that my daughter was in the nursery and that she'd go and find my DH. Well DH walked in crying and cried harder when he saw me, of course I started thinking the worst. Then he told me that Hailey had stopped breathing and they were working on her and wouldn't tell him anything. I hit my nurse call button and waited... when the nurse came in I demanded to know what the hell was going on. She said she'd send my doctor in to talk to me. My doctor said that Hailey had breathed in a large amount of amniotic fluid and couldn't breathe on her own, they were going to have to put a tube down her throat and have her flown to georgetown hospital.
I broke down. Not only had I not seen my daughter yet, I hadn't held her either. My doctor said that she'd make sure I got to see her. So a few minutes later she had them wheel me into the nursery.
I got to spend about 10 minutes with her before they needed to get her ready for transport. Even worse they told me I couldn't go with her and neither could her father. So I told him to go ahead and get his bags and drive to georgetown which is about an hour and a half away, I wanted one of us with her.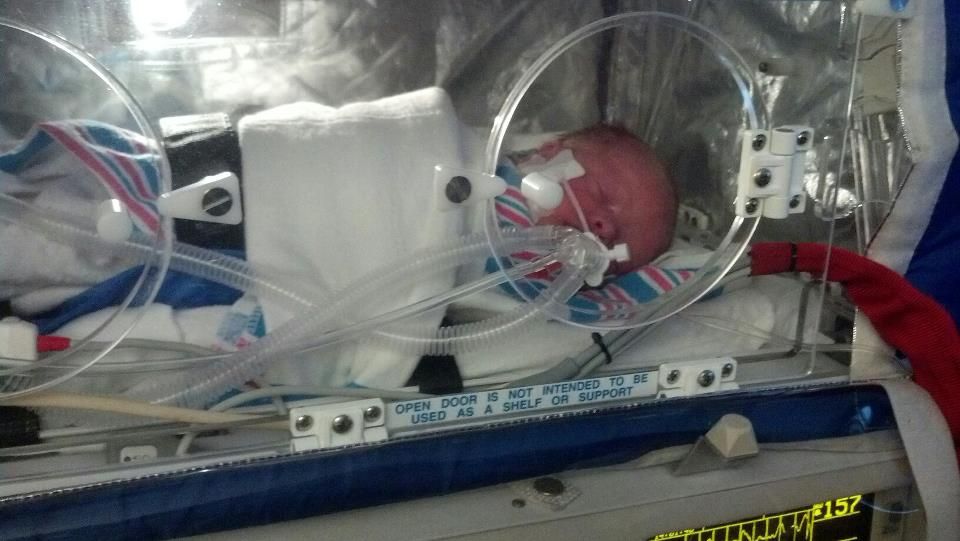 After that I did nothing but cry and wait for updates. My doctor came in and told me that depending on how well I was doing she'd consider discharging me early so I could go and be with my baby. That's all she had to say. I was up walking around 10 hours after my c-section and ready to be discharged less than 48 hours after.
The doctors took the tube out of Hailey's throat the morning after she was admitted, so by the time I got there.. she only had oxygen in her nose.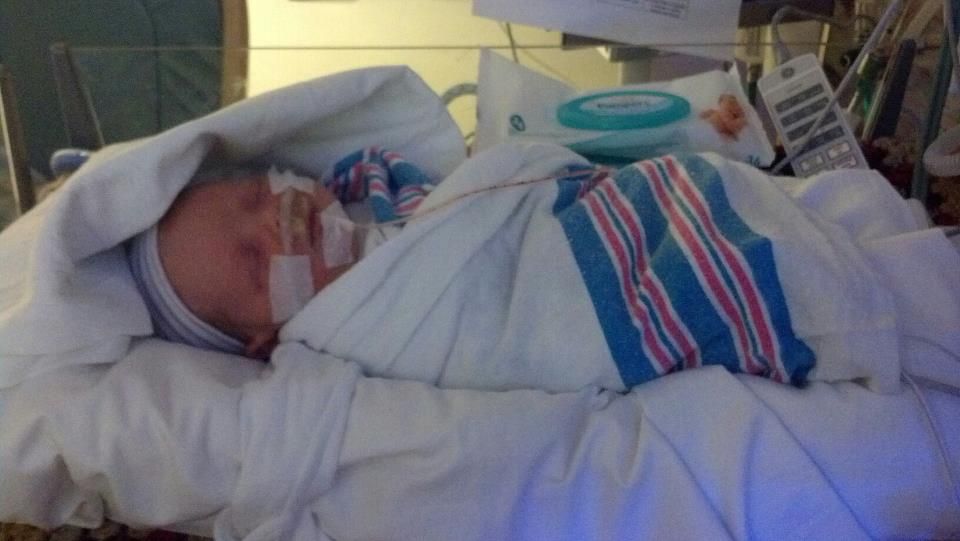 & I FINALLY got to hold her.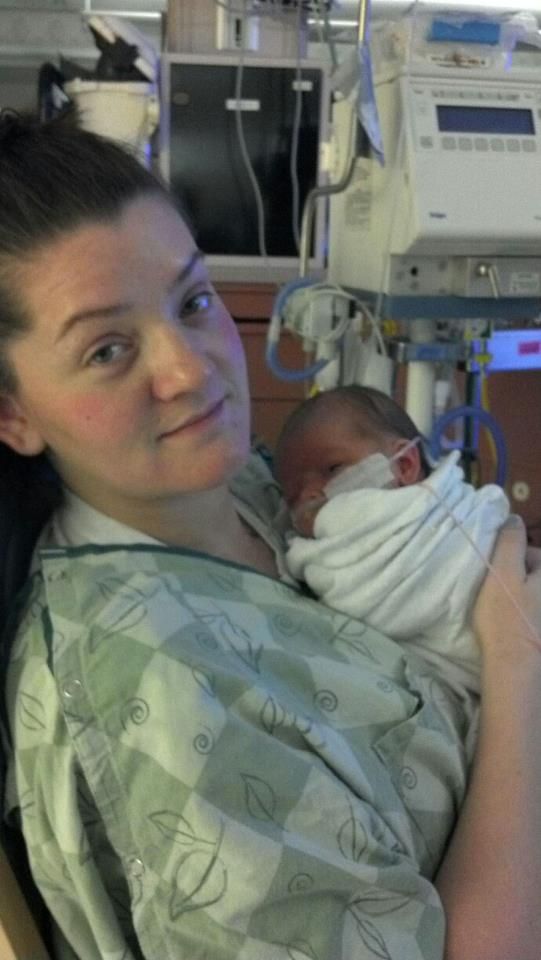 The nurses invited us to bring Hailey's big sister Hannah to meet her. Hannah had been going crazy asking questions and wanting to know where her sister was. So we decided to let Hannah come with us to pick Hailey up and bring her home.
It took 7 days of Hailey being in the NICU until she was ready to come home.
These are the last pictures taken before she came home.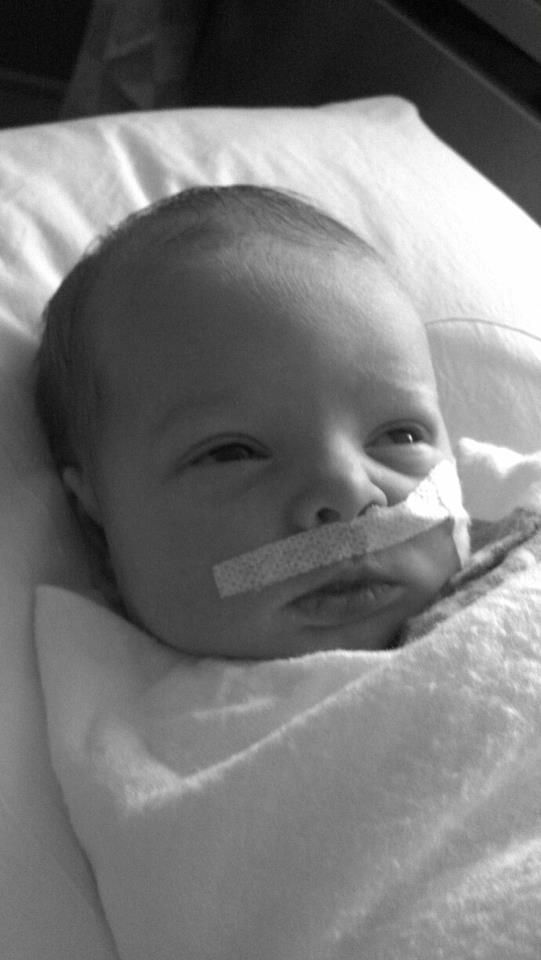 & this is her... right now.
27th Dec '12
She is adorable, Congrats!
homes cool
2 kids; 2 angel babies; Indiana
60368 posts
27th Dec '12
Congratulations. I'm glad to see she was OK!
27th Dec '12
I am so glad she's okay, what a beautiful little miracle. :)


Hailey & my little man were born on the same day. Congratulations!
27th Dec '12
congrats happy to read shes ok
Arwen Und
Due July 1; 1 child; Wisconsin
457 posts
27th Dec '12
Congrats on such a beautiful little girl! I can't imagine how stressful that must have all been but I am glad she is ok!
user banned
Due April 8; 1 child; Washington
11352 posts
27th Dec '12
Aw congratulations
bia.
2 kids; Iran
69929 posts
27th Dec '12
Oh wow :( you poor thing going through that.

She's so beautiful though, yay our babes share a birthday! :)
user banned
Due April 8; 1 child; Washington
11352 posts
27th Dec '12
There was a lot of Dec 10 babies!
status
27th Dec '12
I'm so glad she is ok and home!