6th Jan '13
So i went walking at the mall didn't leave till about 9pm i was having contractions from walking so much, i get home at 12am and my SO said he had to go back to work for some reason they need his help so he leaves at 12:30am i didn't feel like taking a shower i didn't feel good so i go to bed well about 1:30am i keep waking up to these sharp pains and i'm literally all over my bed trying to get comfortable ( i had contractions for two weeks prior to this night) thinking oh well its just my normal contractions i got up once and went to the bathroom because i felt like i had to go but nothing i go back to bed and 5 minutes later i'm back up in the bathroom my mother comes out of here room to use the bathroom so i get up and i'm standing there talking to her when i get this unbearable pain and i just drop to my knees and start crying so my mom flips out and wakes her boyfriend at that time she calls my SO's work and lets him know and he can hear me screaming in the background we get in our car and were going downtown and the pain is so intense i can't even sit in the car, i get to the hospital at 2:19am they take me up to the OB ward for the 5th time in 2 weeks they put me on the monitors and check me they said i was 2 1/2cm dilated i got up and walked for about 2 hours with my mom and eventually my SO he didn't get off work till about 4 or 4:30am i go lay down and they come back in i was 4 1/2 i layed in bed for 2 hours till my doctor got there and checked me she told me my water had just busted after she leaves the room about 3 or 4 minutes later the pain gets worse well my SO was asleep on the floor because he worked all day and then all night i scream so loud he wakes up he asked what was going on and my mom told him well we sit there for 2 hours and they come in and give me some medicine like pitocin because after they give me some pain medication i stopped contracting well eventually i get to the pint wear i feel like i have to push and i tell the nurse well she said i couldn't because i was only 9 1/2cm well by the time my doctor comes in and gets everything set up i'm ready well my cervix didn't thin out all the way so my doctor was pulling on mine every time i pushed after about 40 pushes i hear her tell my mom that if they can't get my daughter out they'd have to use the vacuum well about 10 more pushes they go along with it i never screamed or cried till they put that in me i kept hearing push from my doctor and 1 more push well it felt like forever i kept hearing my SO say come on baby your doing great you can do it and i FINALLY i see her head come out and my doctor says 1 more push Victoria i need 1 more big push so i give it my all and she is out the doctor said she was facing up and they used the vacuum because every time i pushed her heart rate dropped i watched my SO cut the cord and i guess they asked me if i wanted to hold her i said no but my SO could so they just take and clean her up i hear her screaming and i look over at her and start crying with joy i remember when she came out i heard my SO say there's my baby girl i was so happy my doctor sewed my cervix up and then put one stitch on the side of my lip from were my daughter had ripped me a little bit our baby girl was born on October 23, 2012 at 6:27pm she was 7lbs. 0.5oz.19 1/2inches long and her head was 13cm wide.

Our baby girl getting cleaned up.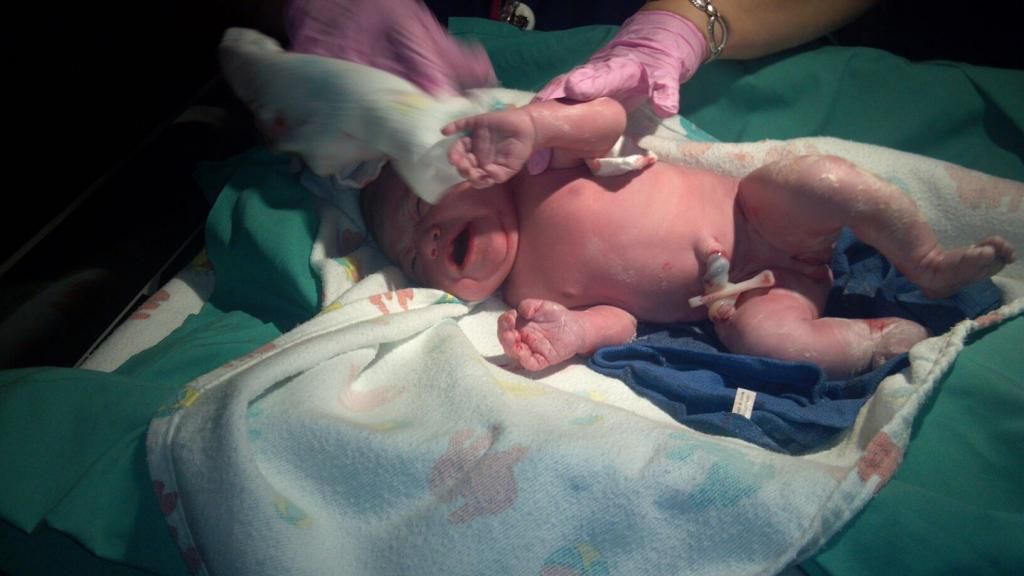 The minute she came out.<3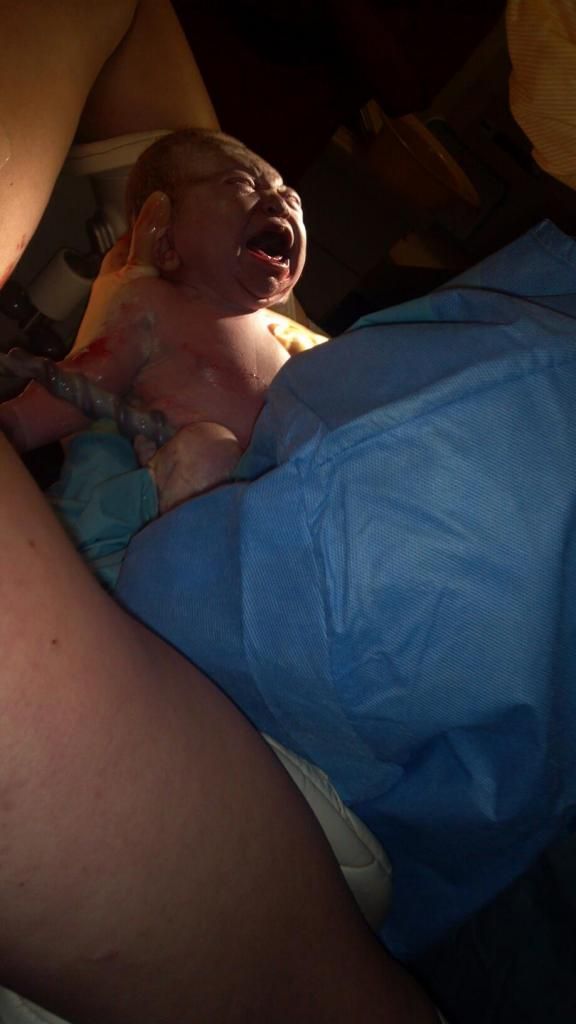 Our first family picture together.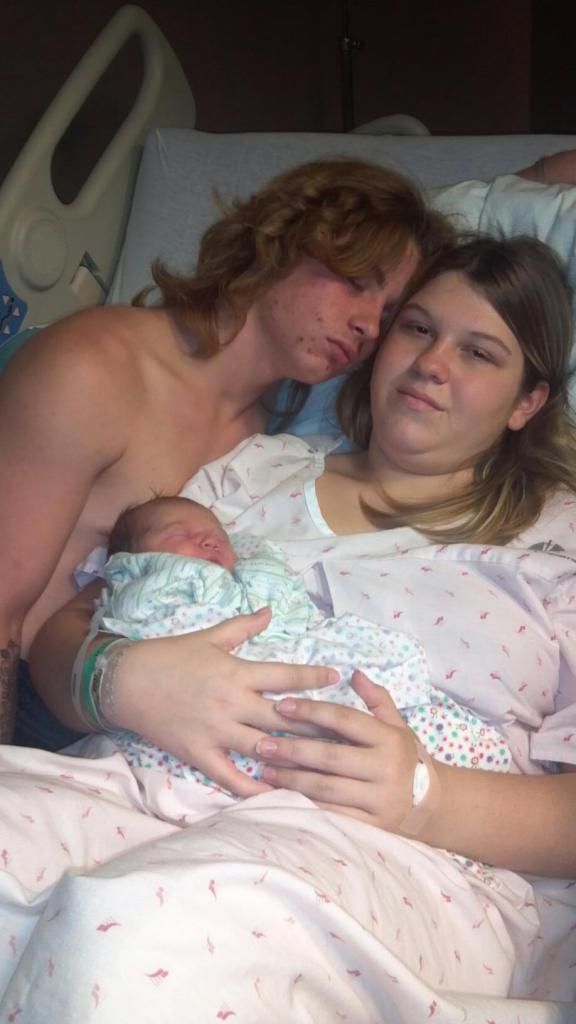 The day after she was born. <3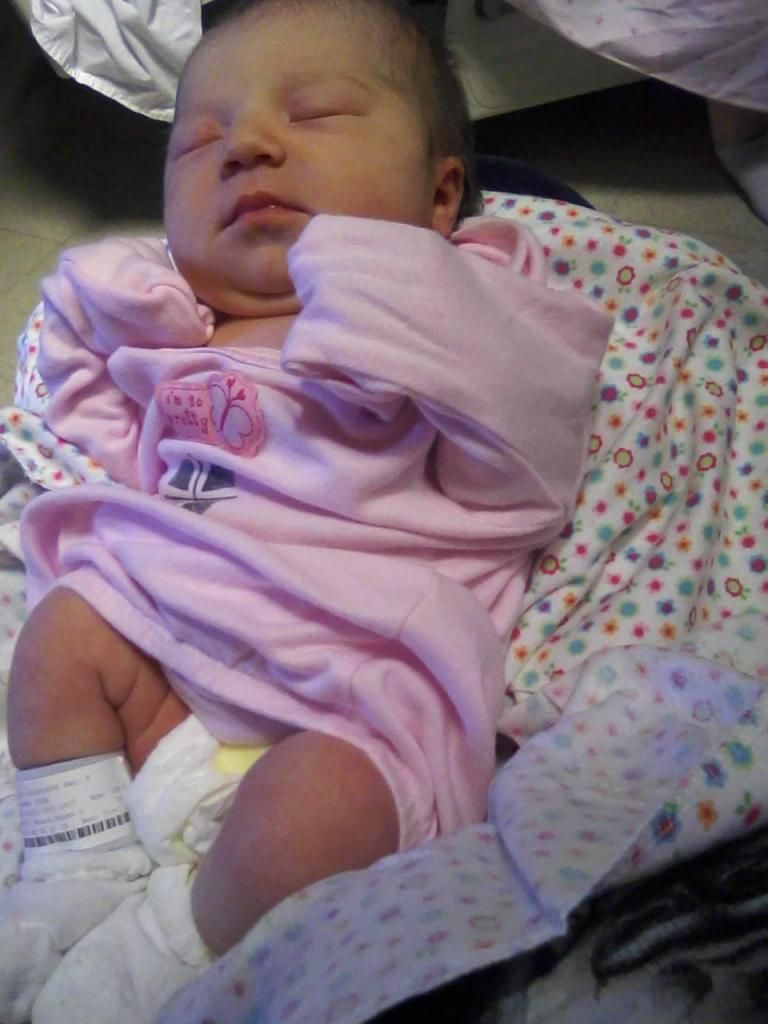 And her 2 1/2 months later.<3

6th Jan '13
Awww! What a cutie!
Congratulations mama! :)