13th Jan '13
Are they giving alot of EVAPS or seeing the Antibody strip lately?? Ive never had a "grey" line on them in the past..... or what looks like a shadow (really dont think its a Faint positive). But Ive taken two in the past 3 days, and in BOTH of them... i see something.. it shows up within the time limit but theres no color ** I DONT HAVE PICS ** Kind of weird, considering Im 2 days late and nervous as hell.
user banned
TTC since Apr 2014; 2 kids; Middelfart, Denmark
15320 posts
13th Jan '13
If it doesn't have color, it's just the antibody strip that would catch the ink if it were positive.
13th Jan '13
Try to check the boxes for a lot or batch number and get a diff one see if that changes anything
13th Jan '13
While the ink is going over where the test line is, it LOOKS like theres going to be a line... the it goes over the control line, and starts to clear - at the 3 min mark theres a 'shadow' line. Strangest thing! Ive just never had that happen w/ these tests...... Ive had it happen with "answer" (like 6 tests within a week, and from diff stores)
13th Jan '13
I do have a pic!!! Forgot i took one on my phone...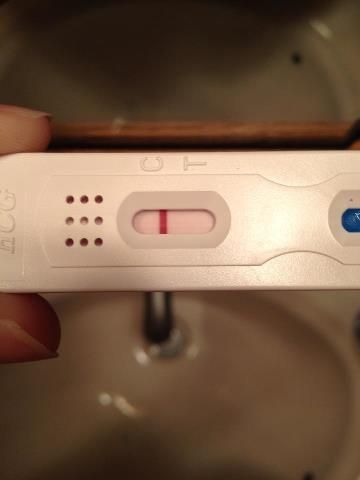 user banned
TTC since Apr 2014; 2 kids; Middelfart, Denmark
15320 posts
13th Jan '13
14th Jan '13
Sounds like you take them often.. If you require birth control most cities have health departments that will do an exam and give you birth control for a sliding scale fee or just for donations. And spermicide is relatively cheap, you could try that.
14th Jan '13
I have BC, I don't want to take it bc of the hormones so I track my cycles and use condoms within the fertile time frame. I have tests on hand (usually this brand, so I'm not WASTING a lot of money) I only take the test if I'm late or trying... So it's not all the time.
14th Jan '13
I don't see anything I took one from the dollar store they really work
14th Jan '13
Yeh they usually work just fine. The local health dept. uses them in their woman's clinic lol