18th Jan '13
Quoting Mama to Lexi & Kinsley:" Everyone including myself though this one was a boy! lol the heartbeat was at 177 at 6 weeks, 150 at ... [snip!] ... prediction and they all said boy! lol shes 100% GIRL! lol here is her 16 week gender scan. and 19 week scan.. "

aww lol. eveyone here thought mine was a boy to. we were so wrong. lol
18th Jan '13
Quoting Jessica Yarnell:" aww lol. eveyone here thought mine was a boy to. we were so wrong. lol"

everyone thought I was having a boy too
hobbit*
3 kids; New Zealand
44783 posts
18th Jan '13
Looks like a girl! Congrats :)
They don't write the gender on the scan like that where I live.. I've never seen it before, only on here.
All the wives tales and gender predictors with my first daughter said girl, with y second daughter everything said boy. I was so sure she was a boy!
22nd Jan '13
Quoting Jessica Yarnell:" " /> " /> Does this for sure look like girl last picture? i had done 16 weeks exactly.."
My sono was done last week on Tuesday also, and I'm due July 2nd too!! :) Looks like you're having a girl to me!
Ashley Foy 09
Due June 30; 1 child; Chesnee, South Carolina
127 posts
4th Feb '13
definitely a girl. Congratulations! my first child was a girl, but this time around I am having a boy. had one done at 16 weeks and confirmed at 18 and he is still a boy! here is what mine looked like at 16 weeks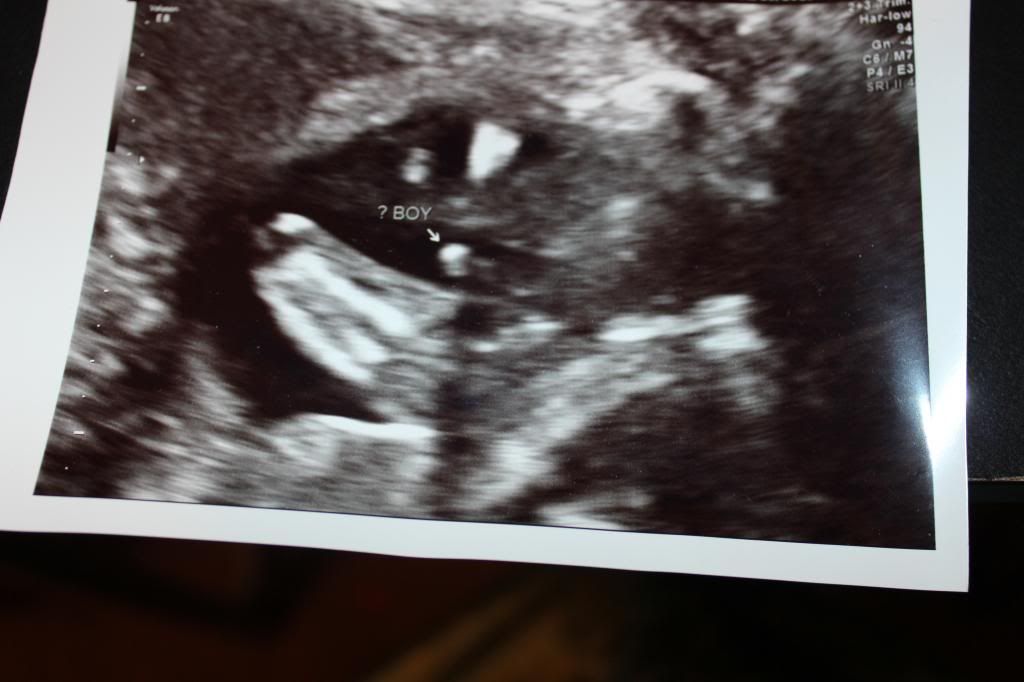 13th Feb '13
Yall are so lucky to have already found out my dr wont let us find out until after 20 weeks and i am at 18 weeks right now and dying to know if we are having a boy or girl. My oldest is 6 years old and I am carrying as I did with him but everyone keeps saying we are having a girl... congratulations on your baby girl though :)
9th Apr '13
I had my Ultrasound done at 17 weeks. We were for sure 100% girl. There was no sight of a p***s/testicles, and it had the three lines of a labia... well I got the shock of my life at my 22 week Ultrasound when they told me it was a BOY! Just be very careful!