4 months aalready!
Braylee's mommy2012
2 kids; 1 angel baby; Panama City, FL, United States
333 posts
15th Feb '13
My baby girl is now 4 months.
She weighs 12lbs 2oz. and is 24 inches long.
She is such a happy baby. Always smiling.
I'm so happy to be this amazing little girl's momma.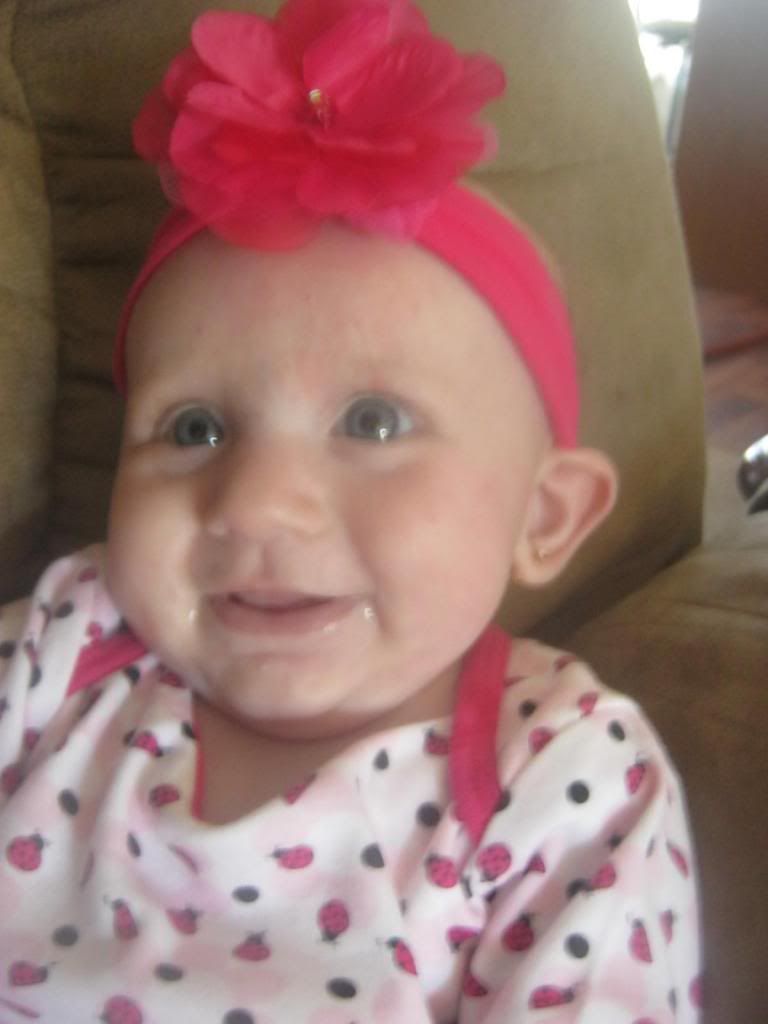 22nd Mar '13
Miss yah! She is big! Mine is 18.3 lbs and 25 in
22nd Mar '13
what a cutie and i love the onesie i had a ladybug themed first bday party for dd and her room is also in ladybugs