4 months aalready!
Braylee's mommy2012
2 kids; 1 angel baby; Valdosta, GA, United States
294 posts
15th Feb '13
My baby girl is now 4 months.
She weighs 12lbs 2oz. and is 24 inches long.
She is such a happy baby. Always smiling.
I'm so happy to be this amazing little girl's momma.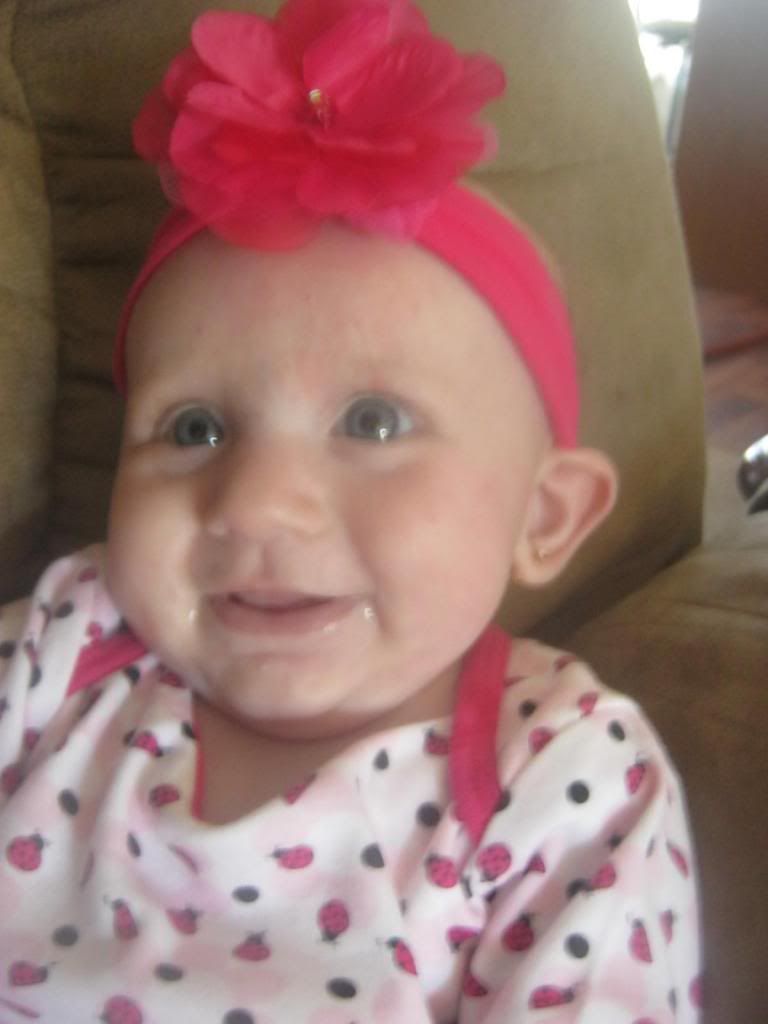 L&J ♥ +1
Due August 29; 2 kids; New Jersey
5774 posts
15th Feb '13
22nd Mar '13
Miss yah! She is big! Mine is 18.3 lbs and 25 in
22nd Mar '13
what a cutie and i love the onesie i had a ladybug themed first bday party for dd and her room is also in ladybugs
Join BabyGaga For Free
Ask questions, meet people with similar interests and more!