25th Feb '13
I just recently found out i was pregnant, and honestly, im still indenial. Idk why though. I know my test are freaken obvious. But here are my test



*I took these test first with barley enough enough pee

<a href=http://s1224.photobucket.com/albums/ee377/JazzyBaby1215/?action=view&current=IMG_20130222_1_zpsa6f86dfe.png target=_blank><img src=http://i1224.photobucket.com/albums/ee377/JazzyBaby1215/IMG_20130222_1_zpsa6f86dfe.png border=0 alt=></a>


*The following night, i took this test and its a big BAM in my face.

<a href=http://s1224.photobucket.com/albums/ee377/JazzyBaby1215/?action=view&current=20130224_233239_zps1f5b774b.jpg target=_blank><img src=http://i1224.photobucket.com/albums/ee377/JazzyBaby1215/20130224_233239_zps1f5b774b.jpg border=0 alt=></a>


My estimated due date is Oct.27, so im 5 weeks and 1 day. Should they be this dark?



Can someone please post the pics for me im on mobile
ρiηkie ρie
3 kids; 3 angel babies; Kentucky
21900 posts
25th Feb '13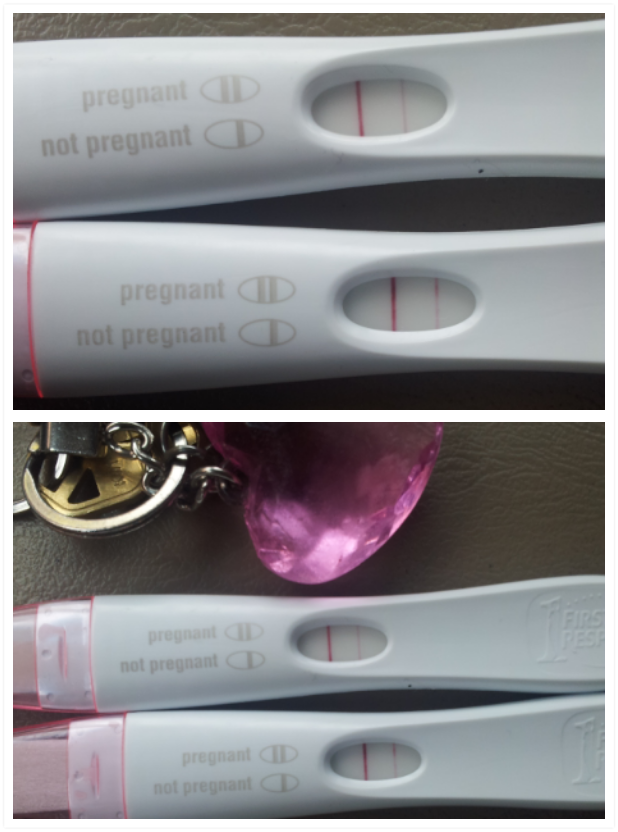 Depends how high your hcg levels are, but yes, its normal for them to be this dark. :)
25th Feb '13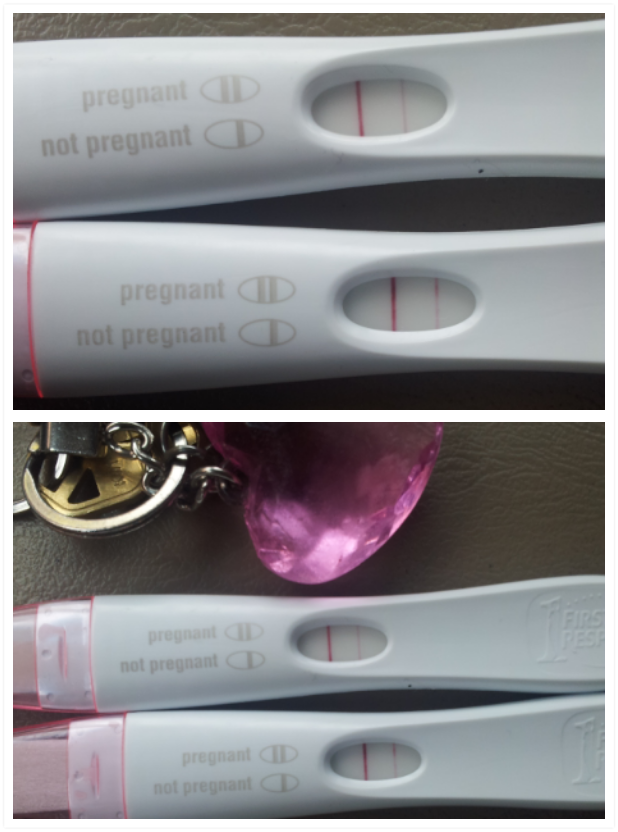 LorettaWest
TTC since May 2013; 1 child; Auckland, New Zealand
3760 posts
25th Feb '13
Mine were almost that dark when I tested, and going by the dating scan I tested at 3w4d :) Congrats!
user banned
Due September 18; 1 child; California
21617 posts
25th Feb '13
Didn't see other people posted the pics.

Pretty sure it's possible for the line to be that dark this early. Idk though
25th Feb '13
Congrats! And they look normal to me.
25th Feb '13
<blockquote><b>Quoting Derpy the Duck:</b>" Depends how high your hcg levels are, but yes, its normal for them to be this dark. :)"</blockquote>




Oh okay, lol. Thank you for posting the pic btw (:
25th Feb '13
<blockquote><b>Quoting Disco Llama:</b>" "</blockquote>




Thank you. (:
25th Feb '13
<blockquote><b>Quoting *KatteyBug*:</b>" Congrats! And they look normal to me."</blockquote>




Thank you (:
25th Feb '13
Congrats!!!! We got a BFP today too...we are due Oct 25th :)
26th Feb '13
I'm due the same day as you (estimated) and mine are just a tad lighter than that! They're some good, strong lines. Congrats :)