user banned
California
36390 posts
6th Mar '13
Quoting Pusherman:" Awww I missed most of the pics :( But here's my DH just to join the fun :) Modeling his a*s in his new jeans :roll: "
What do you look like?
user banned
2 kids; Silly, Belgium
6539 posts
6th Mar '13
Quoting Forrest Bondurant &hearts:" What do you look like?"
I don't post my pics on here but a couple BG girls saw me on tinychat the other day. I have light skin, black hair, tall and slim.
6th Mar '13
Quoting wyatt.earp.:" i was talking to an old friend from high school and she was telling me she met this guy but kept telling ... [snip!] ... her. how do you like your man? my husband is very fit but nowhere near skinny, but also nowhere near fat. its perfect for me."
Well, I have really random taste, lol... I don't really have a "type" of guy! I like black men, white men, hispanic men, all kinds of men really... Although I do think that they generally have something in common. They're usually tall, and I love beautiful eyes and full lips. That being said, that's not always the case... A lot of it has to do with their personality (or their public persona, if it is a celebrity..)
Alex O'Loughlin- Hawaii Five-O, is beautiful!
Model Tyson Beckford...
Johnny Depp is always gorgeous!
Taylor Lautner... (or as my 11 y.o. calls him Taylor Hotner, lol..)
Wentworth Miller- Prison Break...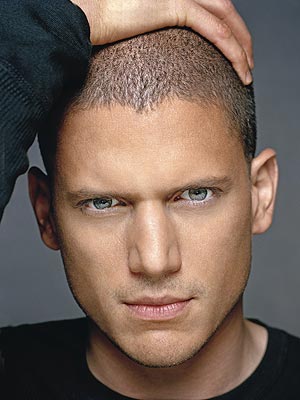 Mexican soccor player- Jorge Torres-Nilo
Channing Tatum, David Beckham, Jay-Z, Blake Shelton, Pauly D., the list goes on and on, lol...
Belle.
TTC since Oct 2013; 1 child; Alberta
2490 posts
status
6th Mar '13
David beckham is fuckin sexy! I like tall, broad/thick, athletic/in shape, tatted men. I dated a really skinny guy in high school and it was suuuuch a turn off. Kind of disgusting. I was bigger than him and I'm skinny myself! I deffinately like a big strong manly man :)
624582
Neilton, Washington
9312 posts
6th Mar '13
Tall, in shape, but some chub is okay. I don't like skinny guys at all, they remind me of my father.

DH is 6'1" and I think around 220-230? He was 190 when we met so he's picked up some weight, but he isn't fat. He has a small belly, but that's about it. I can't do short guys because it just feels weird since I'm 5'7".

I like lumber jack looking men with salt and pepper hair. :)
Ꭶwan♥Nemo
1 child; Kansas City, Missouri
7396 posts
7th Mar
my SO is shaped like Djimon and with the same skin tone (I have a thing for daaaaaahk skinned brothers) and I just get all damn hot and bothered. I feel like I scored with him lol. On what turns me on, In looks and personality, I think hes perfect
LayLu
17 kids; Virginia
4007 posts
7th Mar
I wish my man still looked how he used to look.. I mean I love him no matter what, but he used to be much more fit than he is now (he's still my sexy man beast though). He's gained more weight than I have since finding out that I'm pregnant, maybe he'll lose it after I pop lol. I don't get it though because he's a commercial plumber so he's always moving at work and lifting things.

Anyways.. I love his body, he has such strong shoulders, big arms, his forearms are really thick and so are his calves.. the only thing that's really changed since I've gotten pregnant is his gut and his chest, he used to have those sexy lines that led to his happy place hahah but since gaining weight they're not there anymore. :( But like I said.. I absolutely love his body, it's definitely my ideal body type for a man.