Super simple pregnancy announcement
user banned
15th Mar '13
Since our close family and friends already got their own individual cutesy pregnancy announcements, I'm thinking of just posting this on FB when I hit ten weeks or so.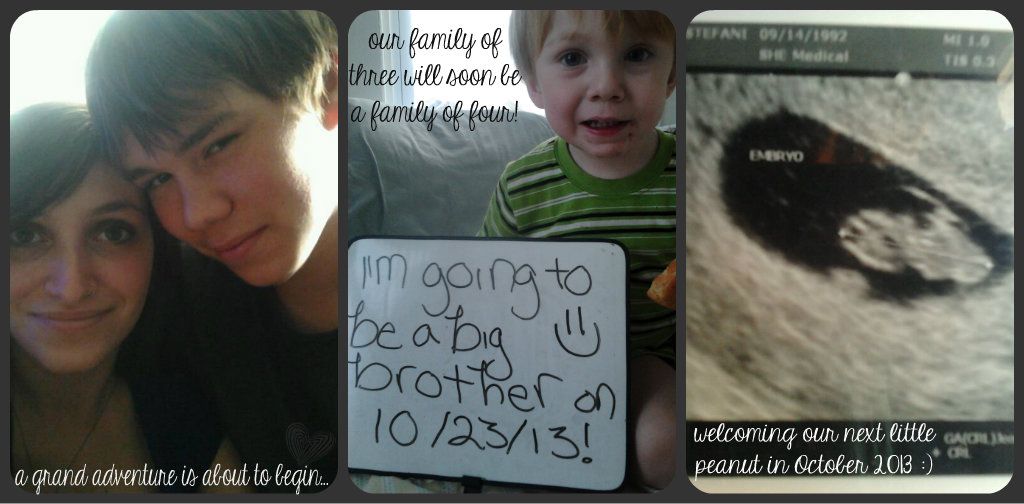 Like I said, super simple and easy. I kind of want something cuter though :( Any ideas? Or anyone willing to make an adorable pregnancy announcement for me? TIA :)
You and me + 4
4 kids; 1 angel baby; Philadelphia, Pennsylvania
4051 posts
15th Mar '13
That is awfully cute in itself. Id post that if I were you.
user banned
Due November 7; 1 child; Dayton, Ohio
26853 posts
15th Mar '13
user banned
Due October 22; 17 kids; Dildo,
4998 posts
15th Mar '13
You have to right click and select open image in new tab, BG won't let it be bigger lol
Join BabyGaga For Free
Ask questions, meet people with similar interests and more!