Dog the Bounty Hunter fans
Sarah ♥ K&K
2 kids; 2 angel babies; Everywhere, CA, United States
110294 posts
24th Mar
Not sure why but I loved his show and following their family. CMT picked up a new series it starts April 21st 8pm/7c. Its called Dog & Beth On the Hunt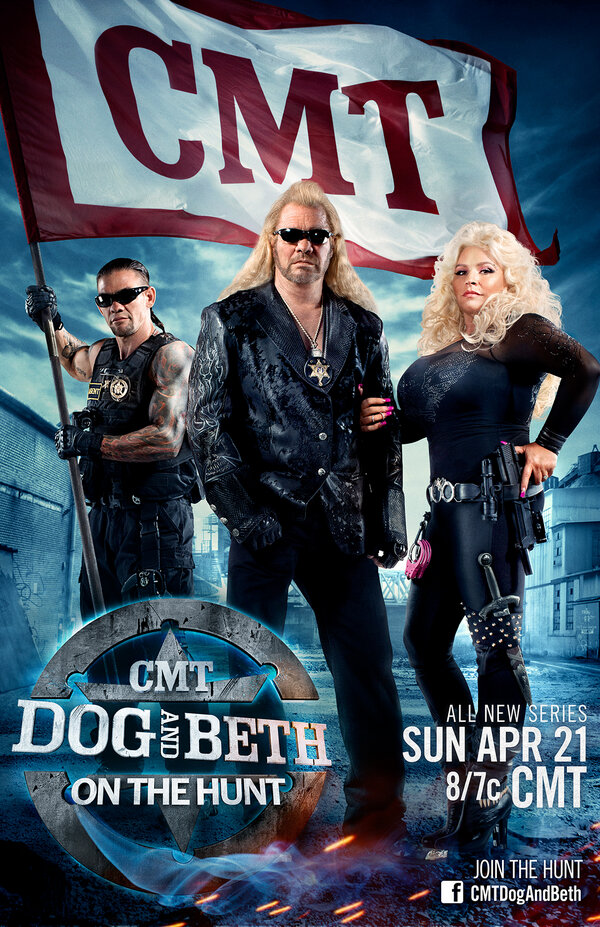 24th Mar
I have a strange Dog obsession. lol I'm very excited! :D
24th Mar
I don't like him or his wife but his son Leland is hot!
Tilda's Mommy
TTC since Mar 2013; 1 child; Simpsonville, South Carolina
4220 posts
24th Mar
I don't watch the show anymore but he and his wife were on a flight from Atlanta to LA with me this past summer.
24th Mar
yep heard about this months ago i think they stopped dog the bounty hunter
24th Mar
Wohoooo. I love their show.
24th Mar
<blockquote><b>Quoting S U Z I E:</b>" I don't like him or his wife but his son Leland is hot!"</blockquote>


Oh I love me some Duane Lee
24th Mar
That's awesome that CMT picked them up.
Is it pretty much the same as their old show... or does it just follow Beth and Dog?


I don't know why I liked the old show. I watched it all the time though. Marathons were always a good way to fly through Sunday mornings. :lol:
24th Mar
Quoting ⚓ Sarah ⚓:" Each week Dog, Beth and Leland will travel to another city/state and help bailbondsmen capture some of "america's worst criminals""
didnt there other son quit or get fired because he wasnt doing anything??
24th Mar
I loved that show until I heard that the reason he got pulled is because he called some girl Leland (I think it was Leland) was seeing a n****r.
24th Mar
Quoting ⚓ Sarah ⚓:" I think it was one of his estranged sons that he got into an argument with. I stopped watching for awhile too until he made an apology."
Oh okay. I couldn't remember the details but I can tell you that I was hella surprised because he didn't come across as that type of person, he always seemed genuinely concerned about helping people IMO.
24th Mar
Quoting ⚓ Sarah ⚓:" I know I was like whhhhaaaat did he just say. "
Ditto. Even after catching known criminals, he always treated them with such respect and compassion...so I was like dafuqqqqq?! If I am ever channel surfing and see his new show, I'll watch it because I really liked him when they were on A&E.
I also loved the south park episode about him :lol: