any linespotters on or just someone for a 2nd opinion??
ttc our miracle
TTC since Apr 2005; 16 kids; Italy
49 posts
2nd Apr
Hi Everyone. My husband and I have been trying for what feels like an eternity!! We have been taking a long break and part of that reason is because he is deployed. But we did have some fun last month so I just wanted to check on here to see what you ladies think of today's tests.
These are not FMU and I am only about 10dpo. Not really keeping track of that this month. But I have been feeling really weird lately and different. Its probably nothing but just wanted a "2nd opinion" :)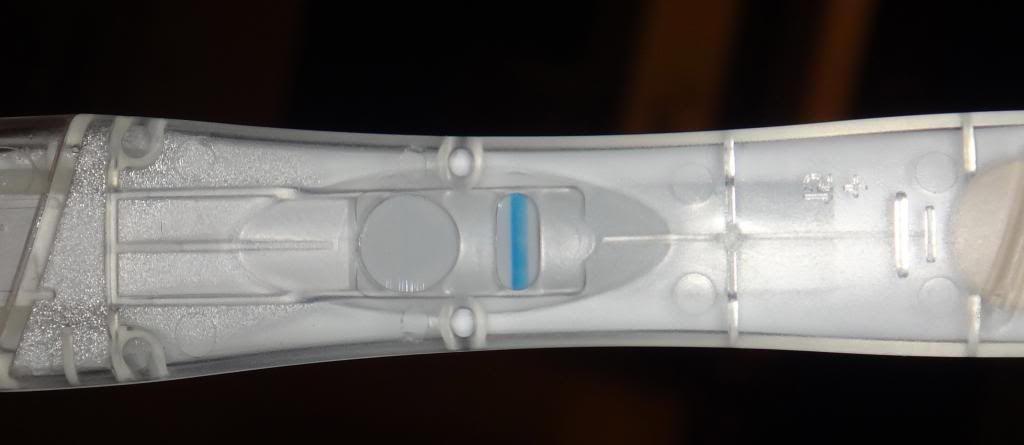 loves E.A.S.E.C
Due June 5; 5 kids; 3 angel babies; United Kingdom
1558 posts
2nd Apr
cant see anything sorry
2nd Apr
I see a really faint, skinny one on the middle test. I'd wait another week and test again!
2nd Apr
I dont see anything
user banned
New York
15996 posts
2nd Apr
I wouldn't call those lines positives.
2nd Apr
Sorry dont see the other line good luck
vaginaboob
Due January 3; 1 child; Illinois
330 posts
2nd Apr
I see a very very faint line on the second test.
2nd Apr
Thanks Ladies! I will retest in probably a week...IF I cant wait that long ;)
2nd Apr
Quoting Princess Celestia [10]:" Your avi is very distracting............................... i don't really see anything, OP. Sorry. ... [snip!] ... see anything, OP. Sorry. I see a tiny skinny line on the 2nd test but it's probably just a blue dye test being a blue dye test."
Yea I know not to trust blue dye but it was given to me so I didnt want it to go to waste! haha.
LindseyLou+1.5
Due April 10; 1 child; 1 angel baby; Washington
6529 posts
2nd Apr
Test again in a few days.
ohope.
Due December 10; 16 kids; Wisconsin
107 posts
2nd Apr
I didn't get a positive until 2 days after my period was supposed to start. Its still early. Good luck
2nd Apr
Well I am wayyy off with DPO! haha. I just updated my ticker and I am only 5dpo! So I will def wait!