is this a positive or negative ovulation test?
love my boys!!!
Due December 30; 2 kids; Allentown, Pennsylvania
1197 posts
14th Apr
I took a clear blue digital and it came up with a solid smiley face which means I am or will be ovulating soon!! but I took one yesterday and it was neg. before you get the solid you are supposed to get a blinking smiley face to show you are coming up to ovulation. i went from nothing to ovulating over night. so I took a cheap internet one.. what do you think?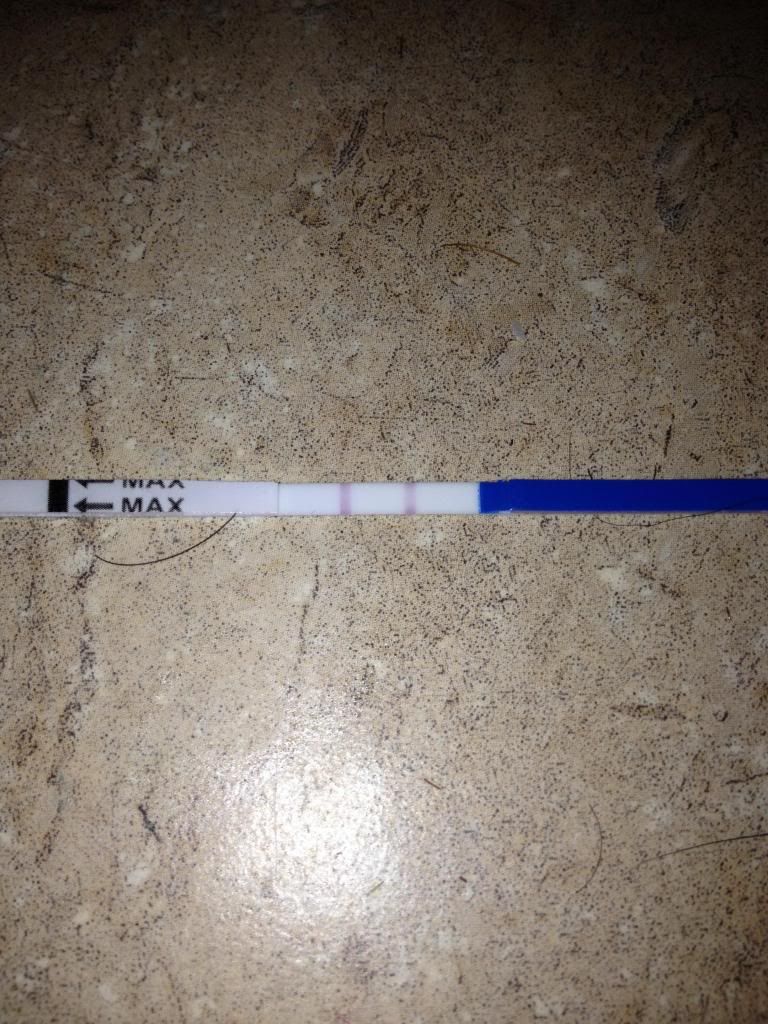 14th Apr
it looks like a positive to me , there the same color
ρiηkie ρie
3 kids; 3 angel babies; Kentucky
21901 posts
14th Apr
Looks positive to me too.
love my boys!!!
Due December 30; 2 kids; Allentown, Pennsylvania
1197 posts
14th Apr
well we bd two days ago well late friday night, and again this morning. should i be ok