16th Apr '13
<blockquote><b>Quoting mrssenorita:</b>" ok so onesie, hat, socks n mittens will do? oh i have swaddle me can i use on top of these? also i have a question if i use swaddle me do i still need to put mittens n socks on?"</blockquote>

Yep, that should be fine.
I personally NEVER put mittens on either of my kids. Socks rarely stayed on but I still tried (both got chilly toesies)
16th Apr '13
oh ok if i use swaddleme do i still need to put socks n mittens on?
EK91
1 child; Fort Worth, TX, United States
700 posts
16th Apr '13
Quoting mrssenorita:" so i am due in may , how should i dress my nb from hospital and also during entire summer?"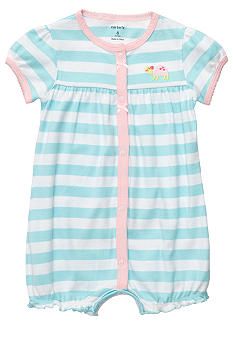 this is what we are bringing our baby girl home in. it has a turtle on the butt too heehee!