4th May '13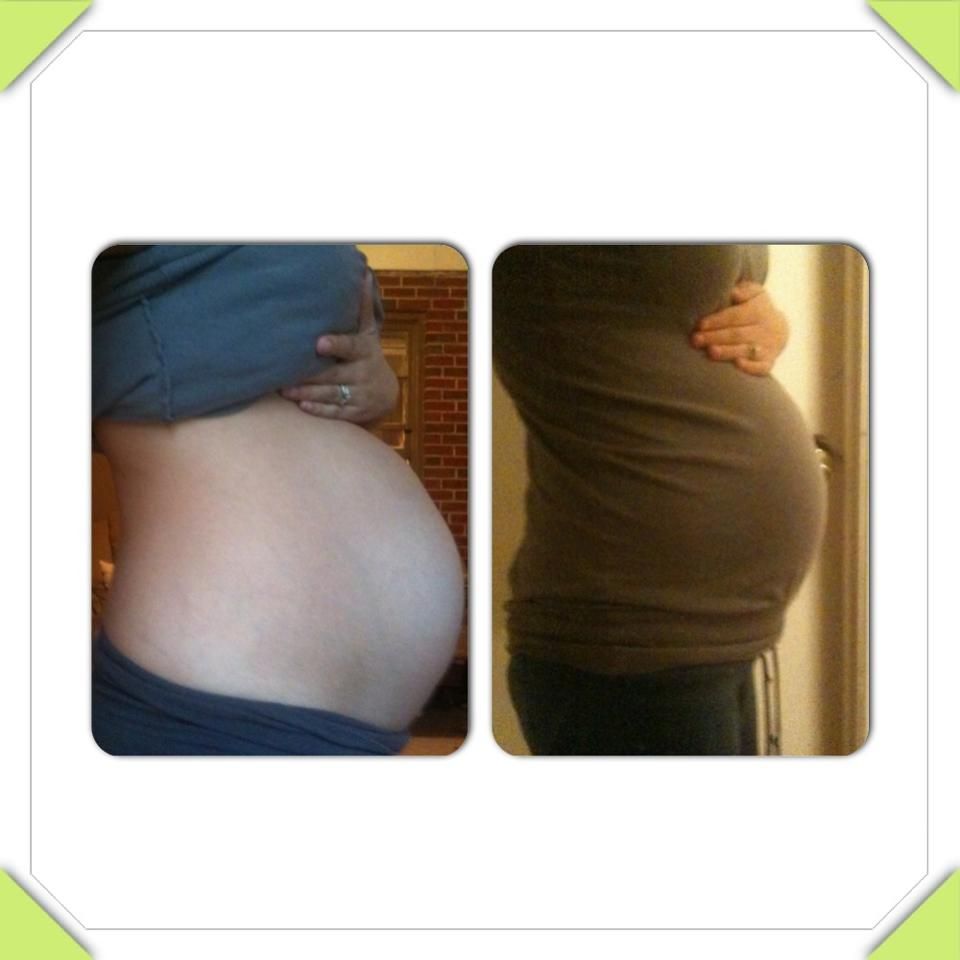 this me at 25?-26? weeks and now at 31 weeks does it look like she has dropped or just gotten bigger
Bri + One ♥
Due October 19; 1 child; Florida
4316 posts
4th May '13
It looks like she probably switched positions.
user banned
2 kids; Hamilton, Ontario
19220 posts
4th May '13
not dropped yet.

Super cute bump mama!!
4th May '13
she was head down last friday when i went to triage for contractions... hoping she is still head down
4th May '13
Quoting A Beautiful Disaster:" not dropped yet. Super cute bump mama!!"
thank you :)
4th May '13
i have had a lot of pressure down low and waddle a lot... i went to triage in the hospital last friday for contractions that were 5 mins apart but nothing was being done to my cervix so they sent me home but they did an ultrasound and she was head down and my doctor said that when u get that pressure pain its usually from the babys head resting on your pelvis and he made it sound like she dropped and that at 31 weeks they usually stay head down idk about any of you but it seems like when i hit the 30 weeks with my kids and they turn head down they stay that way but i noticed my hip bones are gone lol and thought maybe she dropped and thats why i have so much pressure down there
4th May '13
Looks like she either changed positions or just grew bigger :-)
4th May '13
i hope she is head down my doctor is thinking she will be here in 3 weeks :/
Join BabyGaga For Free
Ask questions, meet people with similar interests and more!