Boys Clothe Mostly 4T
clau88
2 kids; San Diego, California
3 posts
23rd May '13
My little boy started to out grown his closet so I'm put up some stuff that are still in good conditions. Everything for sale as is. Msg if interested for prices.
The Childrens Place Boys Jacket like new, No rips or stains.

4T shorts.
1.Arizona 2. PLC 3. Unknown :lol: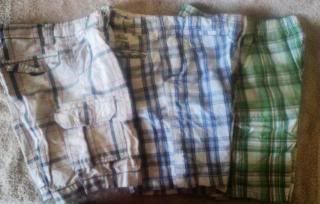 3T Punkin Patch shirt
This one has a stain as you can see. make an offer.
24th May '13
How much for all the shorts?
clau88
2 kids; San Diego, California
3 posts
26th May '13