8th Jun
learn there address??? My DS has known his address sense a lil bit after he turned 4, now Im teaching him my phone number.
my DS is now 5 and just finished off his preschool yr, I'm so proud of him.. teachers say he is a great kid, never gets in trouble and is right on track. Now he is going to be going to school all day when kindergarten starts and that makes me sad, I'm going to miss my smart a*s :(
Last day of preschool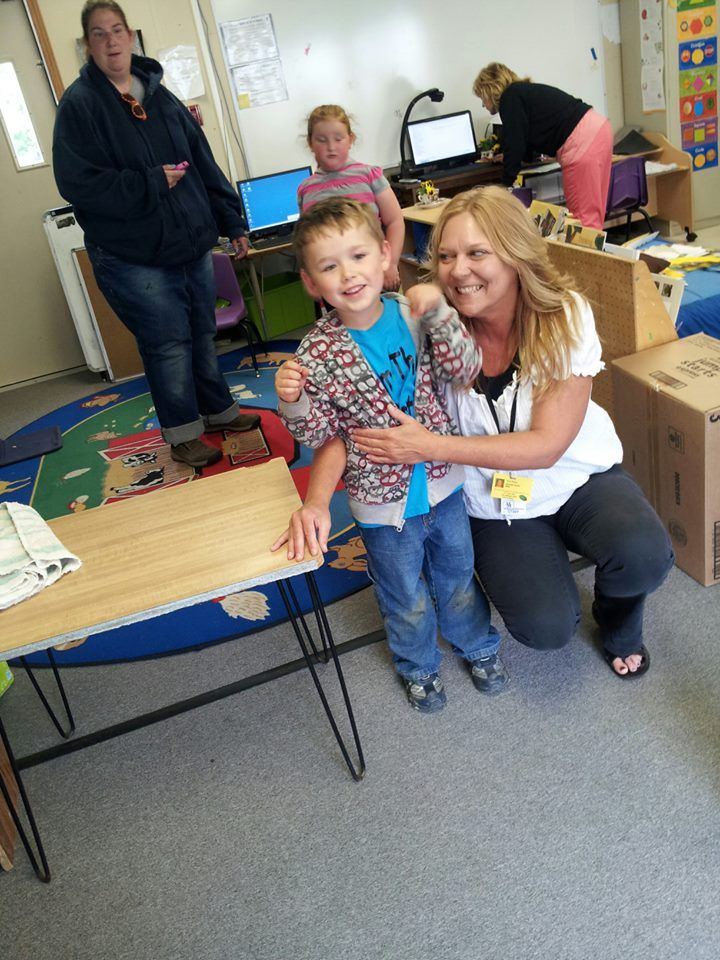 homes cool
2 kids; 2 angel babies; Indiana
60370 posts
8th Jun
My 4 year old knows it, but we're moving so we'll have to work on it again.

And cute kid!
8th Jun
Cora has known all that info since she was about 3. She's known her address, my phone number, my full name, and when to dial 911.

I actually have to be careful not to say my credit card number around her becasue she has parts of it memorized. She has a head for knowledge and numbers
8th Jun
well at 4 my son learned his phone number, and he knows what town we live in but i havent taught him the actual address yet especially because were trying to look for a place to move to
lolajessup
Due July 25; 18 kids; 1 angel baby; Beaverton, Michigan
44034 posts
8th Jun
Preschool. But K is more typical.
Kass.
1 child; 1 angel baby; Ottawa, Ontario
11300 posts
8th Jun
DD had just turned 4 when we worked on her address, city, province, country, phone number. We just moved recently and she doesn't know our new address yet.