29th Jun
Miss Joanie Renee made her entrance at 4:38am on 6/29/2013!
She weighed 9pounds 13 ounces and is 20 1/2 inches long. She only weighed 2 pounds more then what they estimated a week ago.
Pretty easy labor and delivery. Were all set to go home in the morning. She is nursing great for being a beast!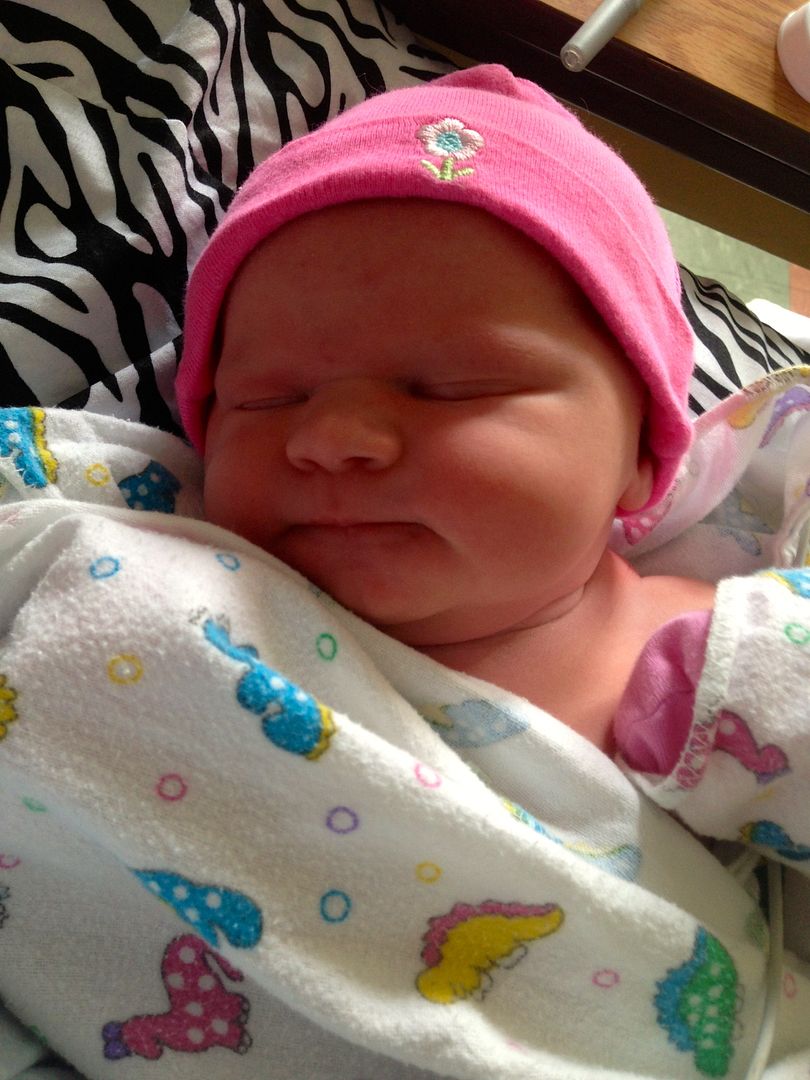 29th Jun
Holding on :wink:
29th Jun
Waiting patiently :wink:
29th Jun
She looks huge!!!! She is so adorable congrats :)
29th Jun
Precious, congrats :) I miss having newbs
29th Jun
She's adorable!! I love her cheeks!

And holy cow big girl :) Congrats momma!
kariidad
Due August 30; 1 child; New Britain, Connecticut
11 posts
29th Jun
wow big girl congrats new mommy
29th Jun
Awwwwww soooo cute CONGRATS!! love the name as well!
29th Jun
whew wee! she's gorgeous momma! so sweet! congrats!
29th Jun
Such a sweet chunk! I love chubby babies! DS was 9 pounds 15 ounces at birth, and i loved his chub! She is beautiful!
29th Jun
She's gorgeous, congrats!
30th Jun
Aw what a beautiful little girl. Congratulations
30th Jun
BABY! So cute, so chubby! I'm glad everything went well!