How many sleeping sacks?
Faye's Mama
1 child; Springfield, MO, United States
4569 posts
1st Jul '13
these are what I am talking about: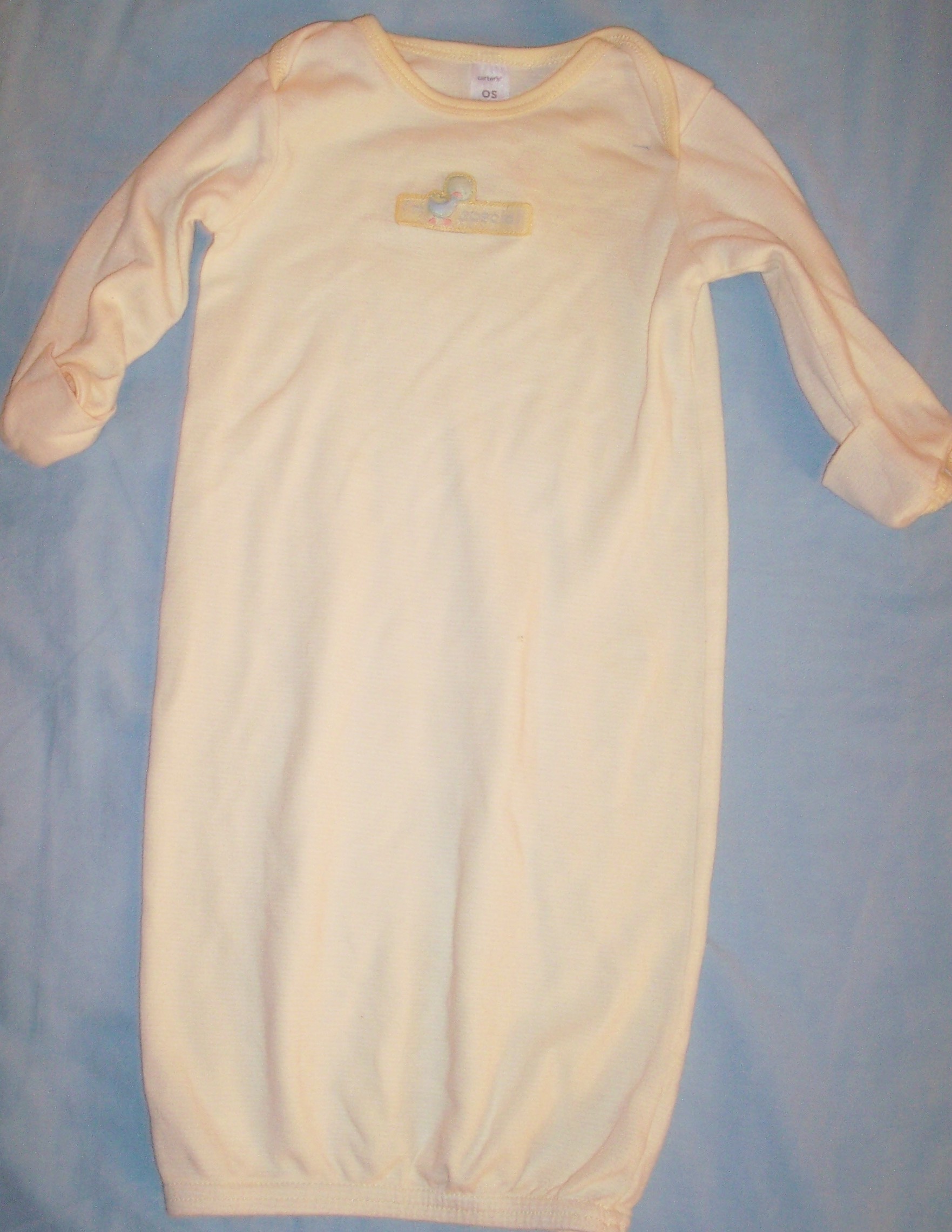 I have one in NB, two in 0-3, and three that are 0-6.
I think I need more.
How many did you have?
I♡C&R.
2 kids; Thornton, CO, United States
25172 posts
1st Jul '13
Well, depends how much you stay home. We were ALWAYS on the go so zip up sleepers worked MUCH better for us. And onsies underneath if it's cold. So I wouldn't worry about getting a bunch of those unless baby won't leave often. I hated those things anyways.
1st Jul '13
I only had a couple in each size, but I do laundry daily, so I didn't need very many.
"L"
2 kids; Danville, Indiana
5901 posts
1st Jul '13
*gowns - hated them because of the spandex.. Sleeping sacks on the other hand- by far the thing I recommend the most. they are amazing. I had at least 4
1st Jul '13
I never used one with my first son, gowns or sleep sacks.
I bought two fleece sleep sacks ones for this LO and probably won't buy any more.
1st Jul '13
I had 3 but never used them with DS.
Garfield636
TTC since Apr 2013; 16 kids; Utica, Michigan
599 posts
1st Jul '13
I never liked these. I just used onesies for LO.
1st Jul '13
We only had one. It wnet over his clothes and he never spit up so it never got dirty. I had a 6-12 month one and before that he was swaddled.
1st Jul '13
I only had 2. I didn't like them much. My kids legs would always get out somehow. We had the sleep sacks with the zippers, about 5 of them. I got one as a gift and bought the rest 2nd hand.
I reused them with our 2nd too.
1st Jul '13
I used gowns over night for easier diaper changes. lol. LOVE them I swaddled them over the gown and it worked wonderfully. I had at least 2 per night for however long I would go between laundry.