11th Jul '08
Look what I just did!
I want to put "Enjoy" in my kitchen.
Tonight they only had Joy...I'll have to go back for the E, and the N...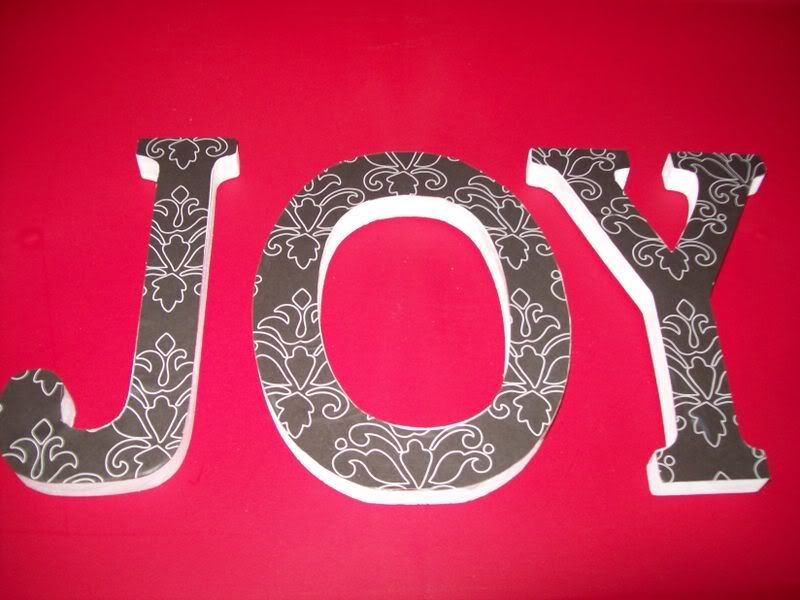 What do you think???
sarah&izzy
1 child; Kansas City, Missouri
16039 posts
11th Jul '08
Cute! I like it how it is :)
HeterV
2 kids; Virginia
927 posts
11th Jul '08
11th Jul '08
That's adorable Kathy!
You're so creative...I'm so not. Haha.
.Samantha
Fayetteville, North Carolina
1285 posts
11th Jul '08
I like it, it looks good!
11th Jul '08
wow that is cute. I love the design on the letters
11th Jul '08
it's cute. and the best part if they never get the e or n in stock you still have an appropriate word for the kitchen since food brings joy to many of us!
11th Jul '08
Super cute! Did you paint or use wallpaper? Or did they come like that?
11th Jul '08
It's beautiful! I love it!
11th Jul '08
Are the letters BIG or regular size like 4-6 inches
Join BabyGaga For Free
Ask questions, meet people with similar interests and more!