Closest 3D Ultrasound & Newborn pictures *CLOSED*
♥His Mimi♥
1 child; Virginville, Pennsylvania
25661 posts
12th Feb '09
I must be crazy for doing two contests at the same time but oh well. This one is for the momma's who got a 3D ultrasound done. Enter 1 ultrasound picture and 1 newborn picture. Sorry if this has been done before.
-Enter 1 picture of each
-Max age for the newborn picture is 1 month.
-Include age in the picture in your entry
-This will go until it gets as close to 15 entries as I can (not including my own)
My nephew Lucas, 2 days old in picture, 11 months old now

12th Feb '09
Save.
Going to get a picture
12th Feb '09
puffin <3



brand new:D

12th Feb '09

Alyx 30 week ultrasound.[thats the cord in his face]
Alyx two hours old.


Age now - 4 and half months old.
12th Feb '09
Madison Maree Davis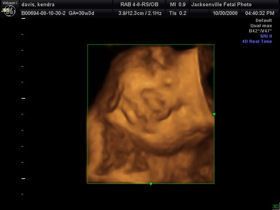 4 days old in pic (4 weeks old now)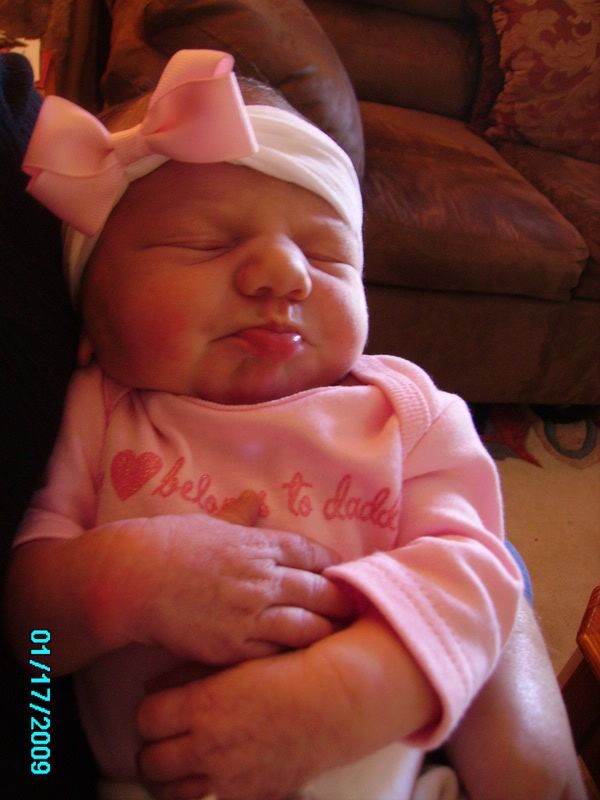 Jen 182
2 kids; Tool, TX, United States
34174 posts
12th Feb '09
Jett Damien - current age 6 months (on V-day, Saturday!)




or if thats not allowed then here...

29 weeks 3 days Gestation

1 week

12th Feb '09
I'm getting a 3D next weekend!!! :D I can't wait!!!
12th Feb '09
It is amazing how close these are! It makes me want to get a 3d scan done!
Breanne10
3 kids; Apache Junction, Arizona
378 posts
12th Feb '09
addyson (30wks)


1wk old

♥His Mimi♥
1 child; Virginville, Pennsylvania
25661 posts
13th Feb '09
13th Feb '09
I will enter this one & if you want individual pics, I will change it
The U/S is from 32 weeks & the photo he is aday old
Rena♥J
3 kids; Victoria, Texas
25269 posts
13th Feb '09
Kaeli Marion
3D (somewhere around 28 weeks, I believe)


1-2 weeks old


Kaeli is 3 now, and I know this isn't part of the contest, but I have to post a pic of what she looks like now because I think it's so funny that she does not look like the kid I gave birth to!


If it weren't for the nose and cheeks, I would say that someone switched my kid, lol!
13th Feb '09
Justice Christopher .... 32wks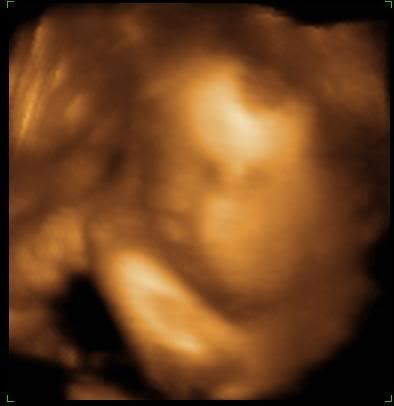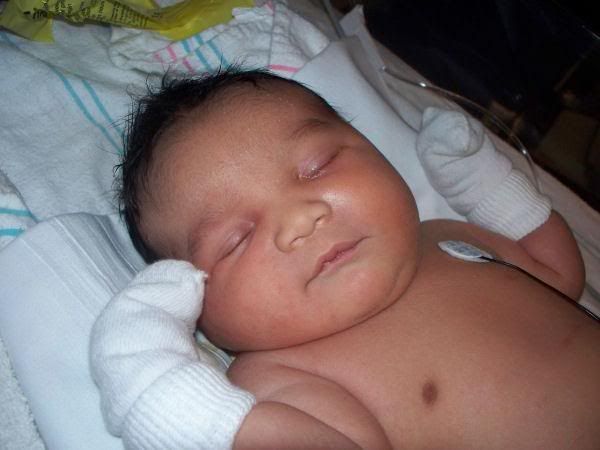 *edit* forgot to add that he was 3 days old in this pic :D