Photography Challenge #2 *DROP OFF BOX*
NikonGirl_TOG
20 kids; California
10022 posts
28th Feb '09
PHOTO CHALLENGE #2 "Abstract Macro"
Now why don't we stretch our legs a little bit? Let's get down and dirty and gritty and be real.Move away from portraiture type photography (challenge #1) and move towards something a little less obvious. Something that moves you. Entertains you. Makes you FEEL. Or maybe it is just visually stunning.
Feel free to submit 3 of your best offerings (SOOC- Straight out of the camera- means no editing, no curves, no crop, no NOTHING)in the Drop Off Box and selectONE of those and edit it however you desire. Please share photo specs like ISO, Aperture, Shutter Speed. Thank you!
Any other other pictures, please just share in the main thread.
For those of you who are already familiar with Abstract Macro- please feel free to share pictures with others here who need some visual aides.
I am considering contests (if anyone wants to volunteer to head them off please let me know!). You would not submit in a seperate thread- you would need to choose ONE of your favorite Photo Challenge submissionsfrom chosen Photo Challenge and enter it. Only a link in the contest forum for voting would appear. If this sounds like fun- please give a shout out- yay or nay! And again a volunteer(s) to be the contest holder would be awesome!
Just a little incentive to have you really work hard on your submissions!
http://www.naturescapes.net/062006/mb0606.htm
To help you understand a bit before starting this challenge read this article.
If you are new to photography- please get to know your camera a little before submitting your entries for PC#2. If you have done so, please do PC#1 (link at bottom of this page) and familiarize yourself with your camera, it's settings and it's capabilities.
Any questions feel free to ask in this thread (not the Drop Off thread).
Link to main thread Photography Corner
http://forum.baby-gaga.com/about507952.html#10512405
_______________________________________________________________
Photo Challenge Number 1 "Focus On The Eyes"
Drop Off Challenge #1here....
http://forum.baby-gaga.com/about508800.html
28th Feb '09
I'm happy to share some visual aids lol, Macro is a favorite of mine =)
This is actually the reverse lens macro technique. What you would do is hold a separate lens up to the one already attached to your camera, backwards. Sounds scary, but its not if you're careful. I used my 55-250mm (attached to the camera as usual) with the 50mm held up to it, backwards.
You literally have to be an inch away from your subject for this to work, and turn off your auto focus. It also helps to prop your elbows on something to steady the camera, focusing with this method is *hard* lol, so dont get discouraged if you decide to try it...it takes a while to get used to it.
Also, the vignette will be
very heavy
, your picture is going to come out round, so you will need to crop unless you prefer it that way.
This is a regular old Gillette razor.
From the Bible
Drop of water on a glittery belt of my daughters lol
28th Feb '09
any tips for someone that does not have lenses?
28th Feb '09
ohhh turn off auto focus.. that is my problem at the moment...
28th Feb '09
Quoting ~Kim~ aka timba43:
28th Feb '09
I plan to keep going on this, and add more pictures as I get more opportunities to get outside with the camera, but here are a few I did today. I used my 18-55mm lens for all of them since that is the only lens I have at this point. I would LOVE feedback.
All are SOOC
This was food coloring added to a bowl of water. I set it in front of my canisters on my kitchen counter, and "accidentally" picked up the reflection of one of them in the water.
f/5.3, 1/200, ISO 100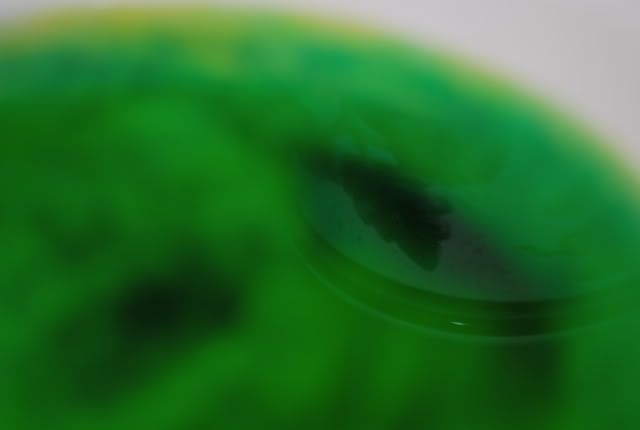 f/5.6, 1/60, ISO 100
More food coloring in the water.
f/5.6, 1/200, ISO 100
A small pile of flour on a canister.
f/5.6, 1/200, ISO 100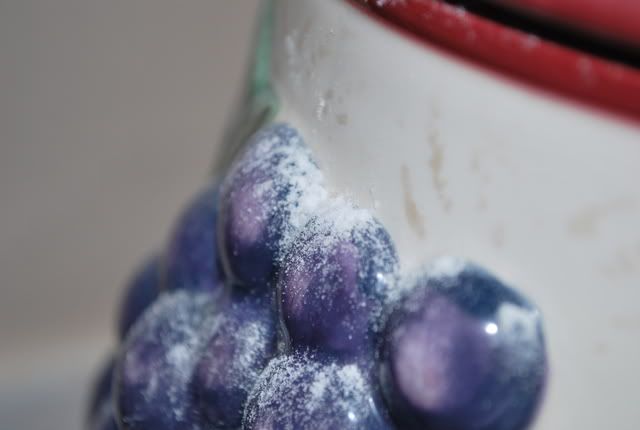 Did I have the right idea, Amy?
****************************************************************
ETA Some more! lol
All SOOC
f/5.3, 1/100, ISO 100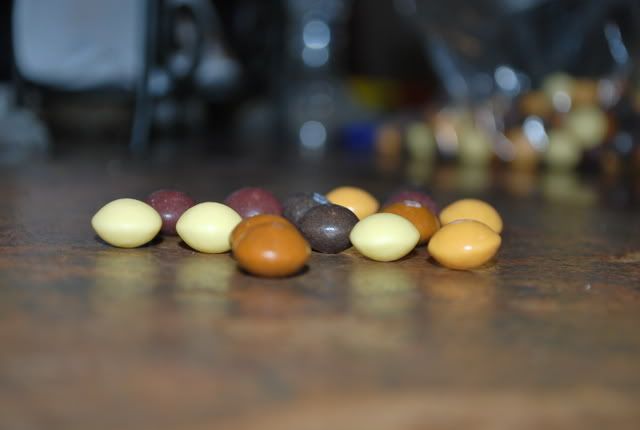 f/5.6, 1/200, ISO 800 (I can't tell if this one is slightly overexposed, or if it's just a reflection of my flash in the magnifying glass)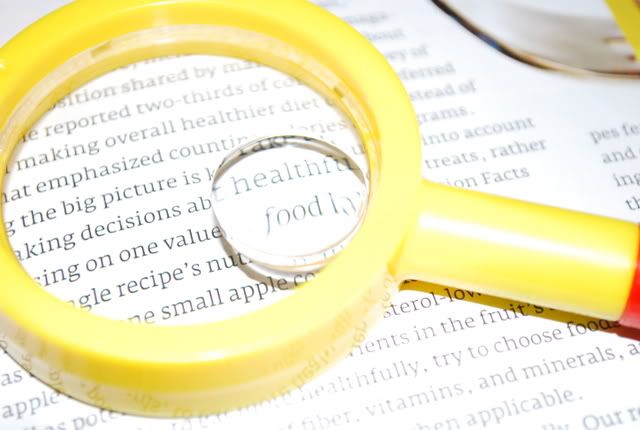 These were purposely underexposed (I was playing with lighting)
f/5.6, 1/30, ISO 800 (no flash)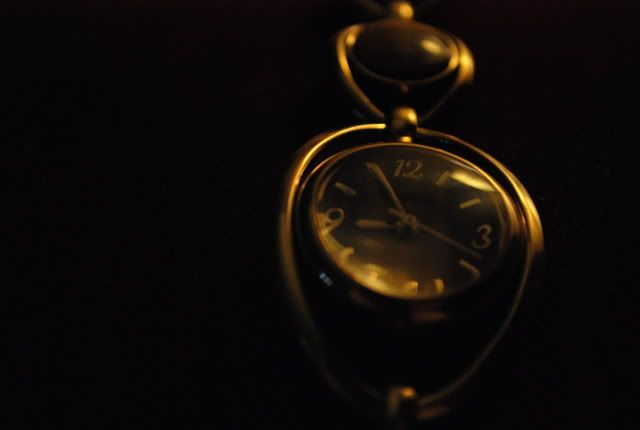 f/5.6, 1/30, ISO 1600 (no flash)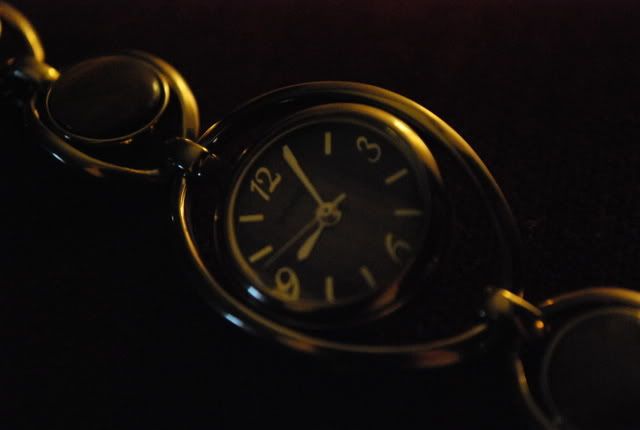 1st Mar '09
Quoting ~Kim~ aka timba43:
1st Mar '09
This was a fun challenge, here are my submissions =)
All SOOC, bouncing my speedlight off the ceiling

1/100 sec, f/9, ISO 250
(my camera data says this was done at f/9, but I dont believe it...look at that bokeh lol. I'm pretty sure I shot this at
f/5.6
)

1/80 sec, f/9, ISO 200
(this I did do at f/9)
1/80 sec, f/5.6, ISO 200
And my edited submission...
Cropped, color pop, sharpen