17th Mar '09
ok Im gonna call the pedi in the morning, but what does this look like 2 u??
Im talking about the color variations on my babies tummy...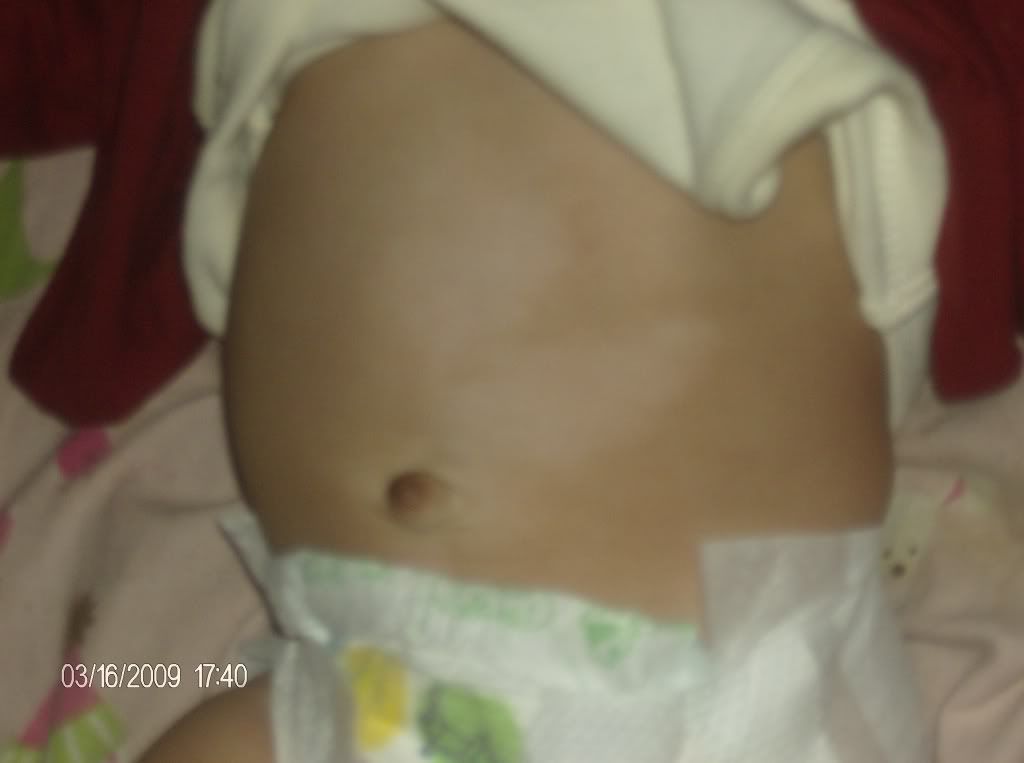 17th Mar '09
oh my gosh, I have no idea.
But definitely call your doctor!
good luck mamas!
17th Mar '09
when did you notice the change?
17th Mar '09
Do you or your baby have diabetes?
17th Mar '09
Quoting mommyluvbug *Wazhushk*:
17th Mar '09
As if it wasnt bad enough that she that she has a herniated belly button, n now she has crazy skin discolorations:?
17th Mar '09
Quoting Nazir & Iailas mommy:
Ashely♥
1 child; Buffalo, New York
188 posts
18th Mar '09
it could be nothing thoguh sweetie, dont worry yourself too much.
my cousin tia, is half asian and half white, she has skin colorations on her upper legs. when she was a baby her ma got all worried and brought her to the doctors but it was nothing.
Ashely♥
1 child; Buffalo, New York
188 posts
19th Mar '09
did you call the doctors yet ?
let me know if you find out what is wrong with iailas belly. <3
28th Jul '13
I'm curious what ever came of those discolorations. My son has something similar. :(