Babywearin-our guide
user banned
9th Apr '09
Since there are sooo many baby-wearing devices out there it can make a new moms head hurt. I thought it would be nice to have a place for us to review them. So please post a pic, and why you like or dont like yours. :)
Why baby-wear?
http://www.askdrsears.com/
note: when sling is referenced, any other baby-wearing device can be substituted :)

THE BENEFITS OF BABYWEARING

1. Sling babies cry less. Parents in my practice commonly report, "As long as I wear her, she's content!" Parents of fussy babies who try babywearing relate that their babies seem to forget to fuss. This is more than just my own impression. In 1986, a team of pediatricians in Montreal reported on a study of ninety-nine mother-infant pairs. The first group of parents were provided with a baby carrier and assigned to carry their babies for at least three extra hours a day. They were encouraged to carry their infants throughout the day, regardless of the state of the infant, not just in response to crying or fussing. In the control, or noncarried group, parents were not given any specific instructions about carrying. After six weeks, the infants who received supplemental carrying cried and fussed 43 percent less than the noncarried group.
Anthropologists who travel throughout the world studying infant-care practices in other cultures agree that infants in babywearing cultures cry much less. In Western culture we measure a baby's crying in hours, but in other cultures, crying is measured in minutes. We have been led to believe that it is "normal" for babies to cry a lot, but in other cultures this is not accepted as the norm. In these cultures, babies are normally "up" in arms and are put down only to sleep
user banned
Shreveport, Louisiana
66739 posts
9th Apr '09
ok for the babywearing siggy
9th Apr '09
I had a sling.. . but my baby is soo big it lasted a couple of weeks before my back was killing me
I bought a Moby D with the silk paneling bc it doesnt' tend to stretch as much with heavier babies and I love it my back no longer hurts anymore and I can take her every where.
we just got in from outside where it was really windy so its pulled up over her big ol head LOL
9th Apr '09
I have a Sleepy wrap, Sleepywarp.com. IT is AWESOME!
I can't keep my husband out of it. I can wear it for hours... Gracious loves it too
My sister and her baby, in the sleep wrap...
9th Apr '09
Very informative. Thank you for this :)
user banned
Shreveport, Louisiana
66739 posts
9th Apr '09
user banned
Shreveport, Louisiana
66739 posts
9th Apr '09
Quoting I am The Milk Fairy!:
9th Apr '09
Quoting tantriclemons.bamf.bbc:
9th Apr '09
Quoting tantriclemons.bamf.bbc:
9th Apr '09
i have a moby, and both dax and i LOVE it!!! im able to do dishes and laundry, yet still keep him from fussing. as soon as hes strapped on, he passes out!!! i had a sling, but it killed my back. the moby though, it distributes the babies weight evenly, and has yet to cause neck, back, or shoulder pain!!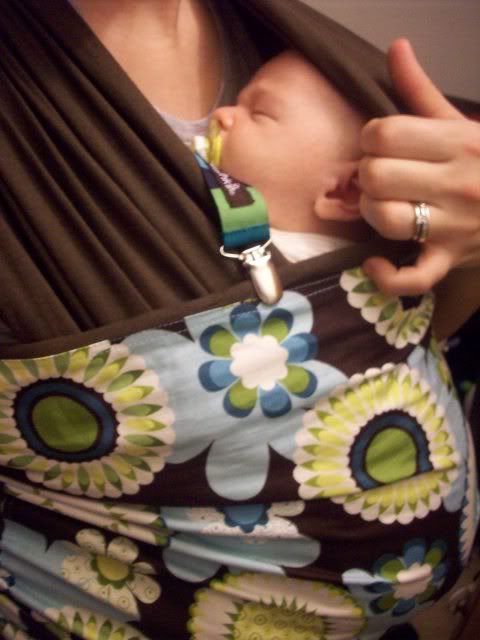 9th Apr '09
Hotsling!! I looove mine!
9th Apr '09
This is my Angel Pack. She can go in it two ways that I know of. One on the front of me facing me and on my back facing forward.
Here are some pics :D :
user banned
Shreveport, Louisiana
66739 posts
9th Apr '09
9th Apr '09
i had a hotsling. i wasnt fond of it. i felt like he was going to fall out. i bought two, the larger size first, which was to big, so i exchanged for the step down from large, and it was to small. :cry: i was holding him all the time, afraid he would fall out. glad i switched to a moby!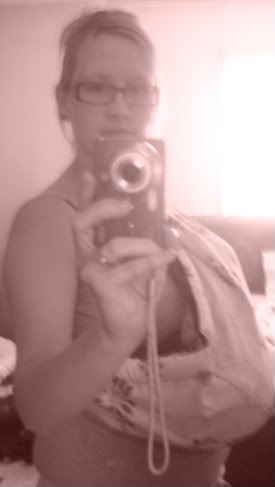 MMY2nhalf
Due August 12; 3 kids; Cleveland, Ohio
1139 posts
9th Apr '09
Dang, I never took any pics, I had 2 hotslings, a peanutshell, and a ringsling, I just traded my old ringsling for a different one and that was the biggest mistake I ever made so now I can not babywear until, I get money for a new ringsling or wrap.