Bumbo vs Summer Infant 3-Stage super Seat
Amy♥NOAH♥Pook
2 kids; Arizona
14399 posts
5th May '09
Which is truly better in your opinions....
MandiJo☮
18 kids; Pocatello, Idaho
8149 posts
5th May '09
user banned
3 kids; Barrington, Illinois
40718 posts
5th May '09
i feel that both are a waste of money.
5th May '09
Quoting AllYouCanEat BoobieBuffet:
5th May '09
I had/have the bebe pod for my daughter. She started using it at 4 months old and she actually still sits in it from time to time now, she's 15 months old.
5th May '09
I have a bumbo, but I haven't used it yet because my daughter isn't old enough for it. My mother bought the one that I have at a yard sale for like 10 bucks otherwise I wouldn't have one.
Nat ♥
1 child; Mesa, Arizona
31402 posts
5th May '09
Lee likes his bumbo...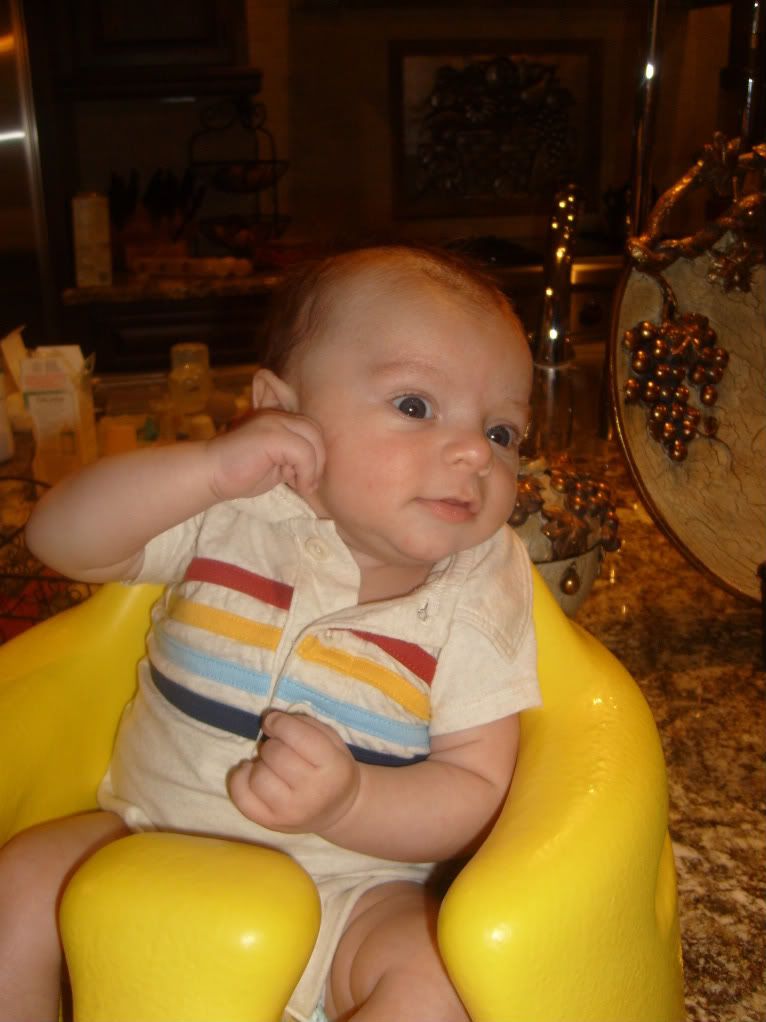 I got it at a second hand store for 7 bucks!
5th May '09
Hey Amy
If you dont have an entertainment center then get the 3 stage but if you have one just get the reg bumbo the 3 stage seems like a mini little entertainment center so if its something that u already have theres no point in the 3 stage.
5th May '09
Quoting Mommy Loves Baby:
5th May '09
I wouldn't pay full price for the bumbo anyways, lol.
I would get it secondhand for like $10...
5th May '09
Quoting Natalie *Lee's Mommy*:
Nat ♥
1 child; Mesa, Arizona
31402 posts
5th May '09
5th May '09
Quoting Natalie *Lee's Mommy*: