18th Dec '09
No haven't really known much about it... Seen it before on like TV or something, the extras just look like moles huh? Do they have them removed if you want?
user banned
Due December 8 (boy); 16 kids; Massachusetts
6396 posts
18th Dec '09
I have a third nipple lol

it's right under my left b**b
18th Dec '09
All this 3rd nipple talk is getting me excited! LOL
18th Dec '09
Quoting *Spottieottiedopalicious*:
M O M M I E
TTC since Nov 2009; 2 kids; Massachusetts
2317 posts
18th Dec '09
my friend has 3 nipples, never in my life have i heard of four lmfao.
18th Dec '09
the extra two are directly under the main two. its really hard to see! this was when he was like one month, they are more noticable now.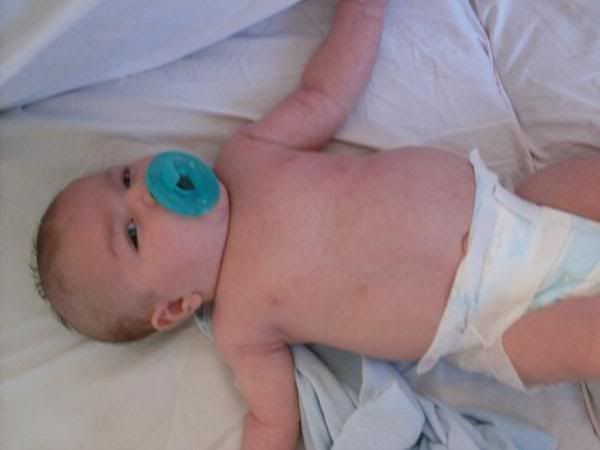 18th Dec '09
Quoting Misty*Twins+??*[7 weeks]:
r a b b i t ™
1 child; Wildcat stuck in the Cards-nation, KY, United States
27518 posts
18th Dec '09
I have four. I thought mine were just freckles, but apparently because they run on the milk line they're actually nipples.
user banned
Due March 20; 2 kids; Pinckney, Michigan
49647 posts
18th Dec '09
r a b b i t ™
1 child; Wildcat stuck in the Cards-nation, KY, United States
27518 posts
18th Dec '09