About Me
My name is Rmenda, I live in NE Oklahoma with my husband and our daughter Hailey Ann, plus our3 furbabies, Orion & Venus, Galaxy(cats).
Facebook Fan Page
http://www.facebook.com/RowanmayfairsDesigns
My Ebay
http://members.ebay.com/aboutme/rowanmayfairs
I make custom clothing, blankets, valances, curtains and more !
Check out my Etsy Store
http://rowanmayfairs.etsy.com
Ruffle Bloomers
Lovies/Loveys
Sport Blankets
Ruffle Pants
Girly Skulls & Minky Blanket
30x36
Halter Sets
20 Months RF in Safety 1st Alpha Omega
*I made a mistake when I bought this seat*
21 Months EXTENDED HARNESSING in Graco Nautilus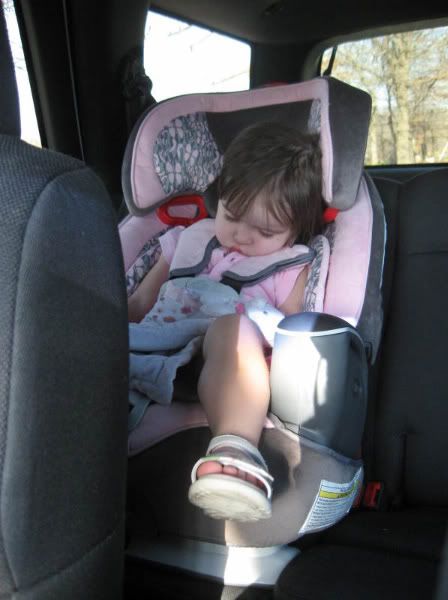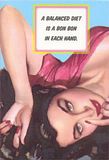 ☼
I have 18 kids and live in California
November 3

LOL - LOVE your AVI! I'm a total closet Twilight fan - but I don't need to be on here! :wink: My husband is the only other person that knows... haha!
October 31

i pt'd you, you make realllly cute stuff and i may be interested in buying thanksgiving and halloween tee's for my son :)
June 22

Thank you so much for our Lovely it is perfect! We got it yesterday and she has yet to put it down! I will be ordering again! :D
May 8

I love your zebra and skull head blankets Am looking forward to buying them as soon as I figure a name out for my baby
May 30

LOOOOOOVE your avi! And your name!
May 13

Rowan Mayfair is one of my favorite Fictional Characters! I love Anne Rice! I am currently reading Lasher and it is amazing!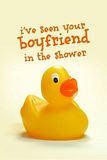 S a r a h
I have 2 kids and live in Louisiana
April 20

Your avi is AWESOME. Love it!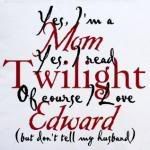 April 9

I think someone on another board had it has her avi and gave me permission to steal it :) My husband won't read the books but watched the movie with me..then bugged me the whole time with questions .. He knows I love Twilight but has no real clue how much I like it :) For valentines day he bought me the book "THE HOST" by the same author cause he knew how much I liked twilight. Not the same subject, but still a good book (so far..started it last night).
April 9

Where did you get your avi? I love it! I got my husband to watch Twilight the other night (he refused to read the books), and at one point during the movie he goes "Aww...I'm your Edward". I just laughed... poor guy. He has no idea.
March 24

I love the avi. :)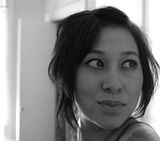 March 11

I had to PT you just because of your avi!!!:D
J+D=4
I have 4 kids and live in Beverly Hills, California
February 20

yeah, I saw that at the store the other day and have put it on my to-do list. I am a little weary about starting any other vampire books tho after reading twilight.. I loved it too much. just like I dont want to read any other books about wizards now since I love harry potter...