October 23

Thank you! :)
Dakota ♥
I have 1 child and live in New Hampshire
October 1

haha it's okay it happens to the best of us :)
Dakota ♥
I have 1 child and live in New Hampshire
October 1

not to be a creep lol but in your "about me" i think you messed up! it says "he's never made me happy" i think you ment happier? lol but if i'm wrong i'm sorry!
August 26

haha I know, right? I was thinking it would kinda funny/great if now that we have decided to wait...I'm already pregnant. lol (sending you a lil tiny bit of baby dust) ;)
August 9

Check your nutrition labels for foods fortified with folic acid (B12). That's the most important nutrient you need when TTC.
August 9

What, you're not supposed to take vitamins? Prenatal vitamins are VERY important when trying for a baby to prevent neural tube defects.
August 7

Did you test again!!? I'm dying to know :)
August 1

since March. I've only had three periods since then though. (I had just stopped taking bc pills) hopefully my cycles will start getting shorter. What about you?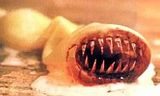 *~*~*~*~
I have 1 child and live in Vermont
July 31

*throws a whole bag of baby dust your way* :) Good luck!
July 28

Hi! No problem. I do too. :) I was lookin at your profile. We are both 20,with our hs sweet hearts, and in CA.lol