January 11

i <3 your avi
04090510
I have 2 kids and live in Ralston, NE, United States
October 3

I just adore your avi!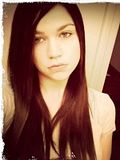 ~Carole~
I have 3 kids and live in Round Rock, Texas
August 20

LOL!!! I LOVE the Joker Gif.
August 8

haha it made me think of the slugs on flushed away
August 8

what is your avi lol me and dh wanna know lol its cracking him up
Just Ames
I have 2 kids and live in Montego Bay, Jamaica
April 30

Your avi is cracking me the f**k up :lol:
~kerry~
I have 2 kids and live in Guildford, United Kingdom
December 27

i was supose to be due xmas day still nothing so i guess shes comfy lol xx
August 22

Oh I'm from Indiana the land of corn feilds! Were not moving lol sometimes I wish we were! Well keep me posted on when/where your moving.
August 22

I sent you a PT, cause were due just a few days apart(: I'm Kylie.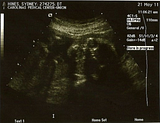 August 15

Lol. Alright sounds good to me! I'm Sydney:)
August 13

O and THANK YOU! (about my babies) lol Your avi is cute!
August 13

Lol its okay you dont have to be randomly related somehow! An Hello! I just was going through random profiles etc and saw your name and then due date was like wow freaky ! :)