February 12

Awe bummer. I guess all pregnancies are definitely different from others. I don't want anymore either, I'll be fine with my two girls. My husband is already talking about a third i'm like "slow down, it better be with somebody else" lmfao. He wants a booy so bad. :lol:
February 10

So true, ha. it's going great, I haven't really had any major pregnancy symptoms except some aches and pains once in a while.. I hope it stays like that haha. :roll: do you want anymore kids or are you done?? :lol:
February 10

Awe.. haha they grow to fast. I miss my daughter being a newborn (tear) but I'll have another one with me soon. :lol:
February 9

Thanks mama! :) how old are your babies?
February 9

Thanks for the PT! :)
August 24

Awh,.well thats good as long as everything is okay<3 Things are good, just been really tired & getting headaches a lot -__-
August 24

Hey mama, How are you feeling?
August 22

Thanks doll. =) Its not red anymore though. I dyed it a couple weeks ago. But i kinda miss the red! lol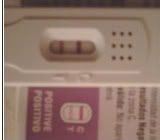 August 17

No i just moved to fl and haven't gotten insurance here yet... So I'm trying I can't wait til I get my first US!!!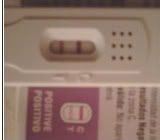 August 16

I know that's why i PTed you :)
August 12

aweee how cute, well i wish you the very best<3
August 12

nice to meet you too; congrats on your lo