About Me
I'm Tara! I've been a BG member since June of 09 but had to make another account. I've been with my soon to be husband for almost six years! We have two kids together and pregnant with our third, due in October. My son was born Feb 17th of 10 he weighed 6 lbs 14.9 oz and 19.5 inches. I was in labor for 17 hours and stopped dilating at 7 cm. I ended up having a c section. My daughter was born born May 17th of 12 she was 9 lbs 4.7 oz and 21 inches. I had a repeat c section with her. I'm hoping to have a Vba2c with this one but we will see! I can be over opinionated and bitchy. And sometimes the nicest person you will ever talk to. You can ask me about pretty much anything. Theres not much I haven't went through or am going through currently.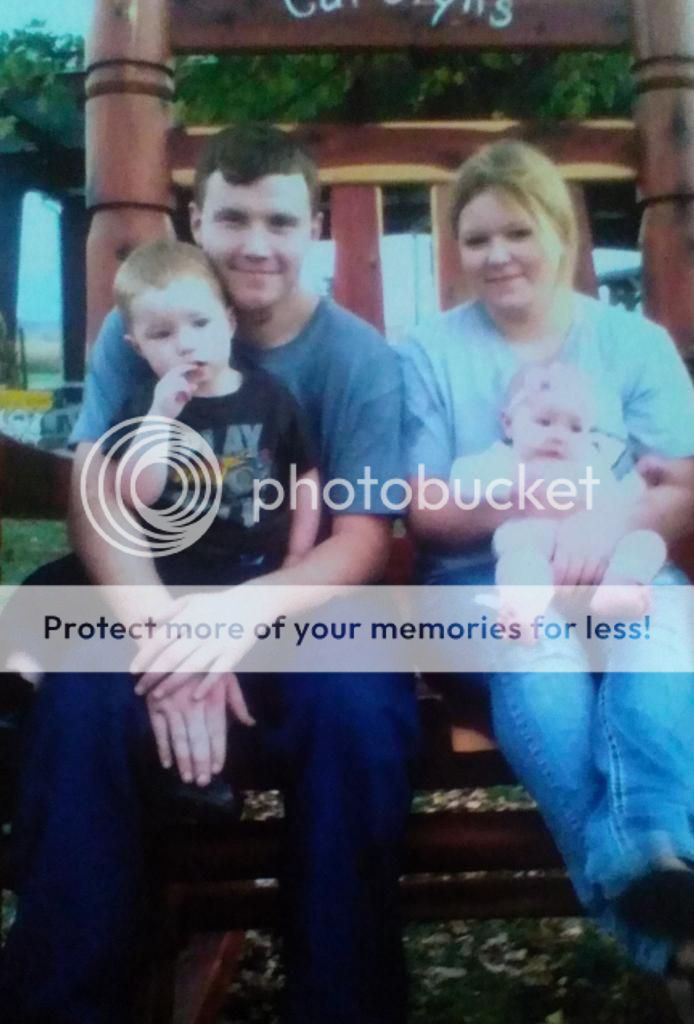 Amber ♡
I have 1 child and live in Kansas
June 24

Your kids are cute. :)
May 9

Did you go paint balling? :D
February 21

Aw, my babies are great. Little Quentin is cruising and about ready to start walking, I'm excited for him to walk.. but at the same time I'm so sad that he's growing up so quick!! :( How are your two? Congrats on your new pregnancy!!!!!
June 17

My daughter weighed 9 pounds 1 oz! Big babies are the cutest!
December 24

Thanks! :)
December 14

Let us know what speelong you deside!
December 8

I clicked on your profile because I remembered you had a 16 week appt. a few days before me and I see...you're having a girl!! Congrats! :D I <i>hopefully</i> find out tomorrow!
Yeah, I haven't really been having any nausea in a few weeks now! Except when I first get out of the shower if I haven't eaten much before hand.. I will get really light headed and nauseous feeling. :? How bout you?
Yeah, I actually had to specifically ask her if we could do the ultrasound before christmas, because normally they do a 20 week ultrasound and thats it... But she said it would be okay, so I get to do it at 18 weeks. :)
Yeah, I actually had to specifically ask her if we could do the ultrasound before christmas, because normally they do a 20 week ultrasound and thats it... But she said it would be okay, so I get to do it at 18 weeks. :)
Aww congrats!!! I hopefully find out on December 22nd.. I'm pretty excited!! :)
October 6

Cute son <3