TonyaMichelle
91 Posts | Joined BG: Sep 13, 2011
Last Visit: 1 year ago
Age

23



Gender

Female



Status

Engaged



Location

Ocoee, Florida



Pregnancy Quotes
Pregnancy Quotes
" />
Hi, my name is Tonya and I am 20 years old. Me and my boyfriend are expecting our first baby in June. I was so scared at first but now it has sank in and Im excited for this to happen. I've always wanted kids but didnt think so this early but everything happends for a reason. I can't wait for my daughter to be born :)
Myspace Layouts

" />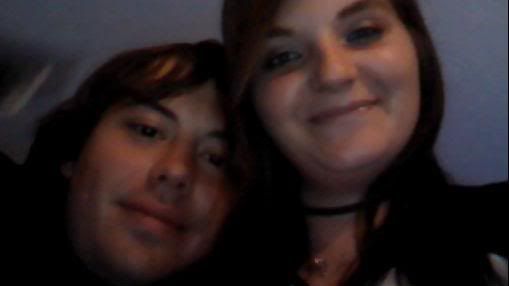 " />
ABOUT YOUR PREGNANCY:
Name: Tonya
Age: 20
Is this the first child?:
Yes
About the daddy.
Name: Michael
Age:
21
Is this the first child?: yes
Finding out.
What day did you find out you were pregnant?: The first week of September I think
How did you feel when you found out?: I cried
Who was with you?: My boyfriend
How did the daddy react?: He didn't say much but he hugged me for a while
How did your parents react?:
They took it well. Not what we expected!
How did his parents react?: She said she already knew..
How often do they call to check on you?: Not that often.
About the pregnancy.
When is your due date?: June 5th
How far along are you right now?: 14 weeks and 6 days!
Have you had an ultra sound?: Yeah 1 so far.
Have you heard the heartbeat?: No :/
Sex of the baby.
What do you want. Boy or Girl?: Boy
Do you know what you are having now?: Girl
Are you happy with what you are having?: Yes :)

About the birth.
Who is going to be with you? My boyfriend, My mom, and friends
Are you going to video tape it?: I want to
Natural or medicated?: idk maybe medicated depends on the pain of the contractions and so on.
Do you think you will have a c-section? I hope not
Do you think you will cry when you first hold your baby?:
I most def will
Do you know what you will say to the baby when you first hold it?: Hi baby!
Are you scared about the labor?: I supose so

Names.
Do you have a name picked out?: Aubree Nicole.
Is your baby going to be named after anyone?: No
Did the daddy help pick the name?: Kinda
Other random questions.
Have you felt the baby move?: No, don't think so
What was your first symptom?: My b**bs hurt!
Will you have godparents?: Ya maybe
Who will be the god mommy?: idk yet
Who will be the god daddy?: idk yet
What is the babys room theme? Girl: hello kitty Boy: whinie the pooh
Are you ready to be a mommy?: Its really not an option any more you just have to be ready.
What do you think the baby will be a "daddys girl/boy" or a "mommys girl/boy"?: Im not sure.
Was it planned?:
Noo
How much weight have you gained?: Im not sure, maybe 10 lbs.
Do you have stretch marks?:
No, I hope i dont get them.
Home or hospital birth? Hospital Birth!!!!!!!!!!!!!!
Will you breastfeed?: Im thinking about it.
Are you excited about the birth, or scared?: Both, Very scared !

♥ FIRST TRIMESTER:
1-4 weeks [ One Month ] = Done!
5-8 weeks [ Two Months ] = Done!
9-13 weeks [ Three Months ] = Done!
♥ SECOND TRIMESTER:
14-17 weeks [ Four Months ] = Done!
18-21 weeks [ Five Months ] = Done! it's a GIRL!
22-26 weeks [ Six Months ] = Done!!
♥ THIRD TRIMESTER:
27-30 weeks [ Seven Months ] = Done!
31-35 weeks [ Eight Months ] = Done!
36-40 weeks [ Nine Months ] = Induced at 39 weeks. Aubrey arrived at 5:59pm on May 30th 2012 weighing in at 7lbs 6oz
" />