Rachel Lynn Leighty
14 Posts | Joined BG: Oct 04, 2011
Last Visit: 6 months ago
Age

31



Gender

Female



Status

Married



Work

stay at home mommy



Location

Ohio



Interest

spending time with my husband and kids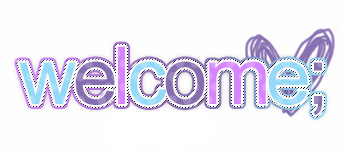 My name is Rachel Lynn Leighty, I live in Wooster Ohio, I'm 28 years old. I'm married to Bernard we've been married for 10 years. Our anniversary is Oct 21st and we have 4 beautiful little girls Courtney Lynne is 10 her b-day is November 15th 04', Lauren Marie is 6 yrs old she was born on December 5th 08', Hannah Marie is 2 years old born on Feb 17 2012, and Whitney Christine is 1. She was born on June 7th 2013@ 6:55 pm weighing at 7lbs 6oz and was 18in long. I am currently pregnant with baby GIRL number 5 due June 27thth.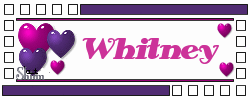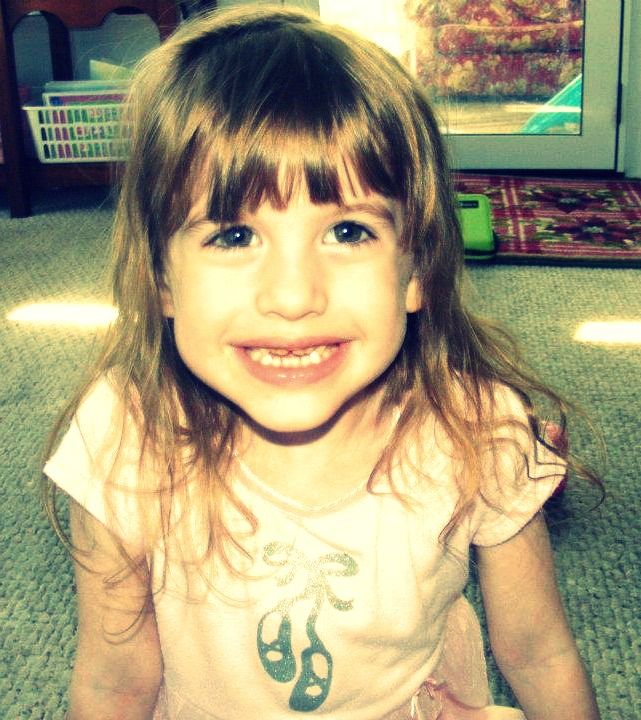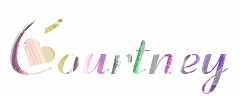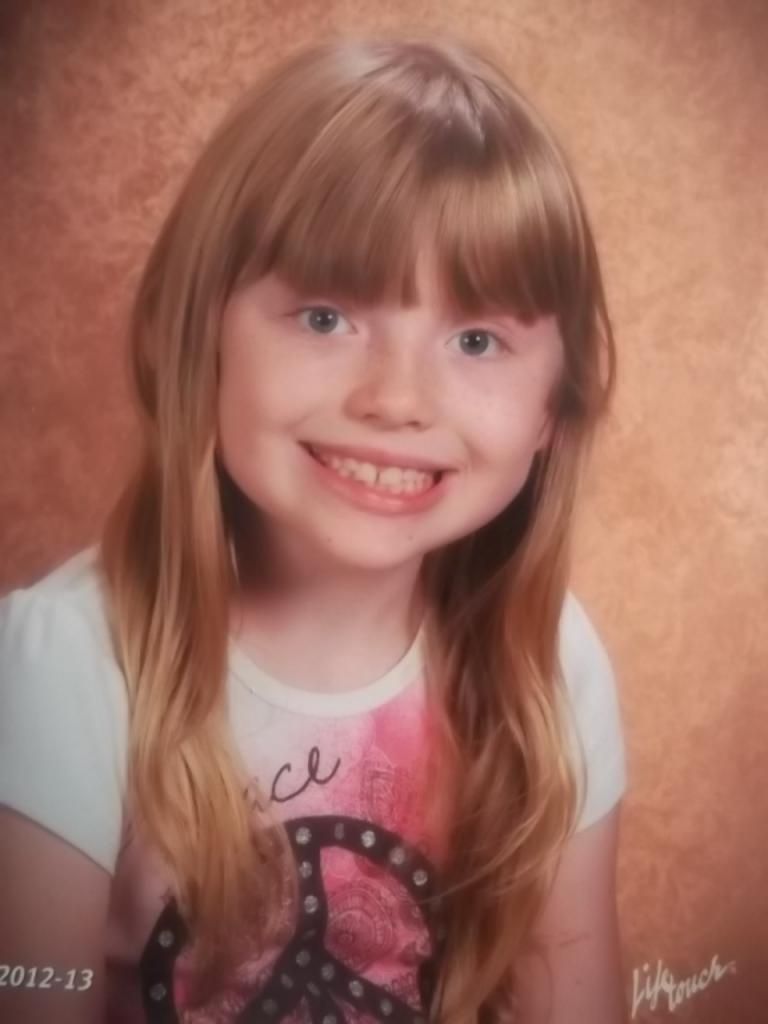 Oct 2nd: Took a pregnancy test. Turned out positive

Oct 16th: First prenatal appointment. Yes the test was right I am pregnant with my 4th and due June 11, 2013.

Nov 6th: Second prenatal visit. First ultrasound went good. I am still due June 11th. Heartbeat was 180 but at 9 weeks that's to be expected.

Nov 15th: Courtney my oldest turned 8.

Nov 22nd: Hannah's first Thanksgiving.

Nov 27th: 12 weeks along about to start my second trimester.

Dec 4th: Heartbeat is between 150's & 160's

Dec 11th: 14 weeks along :-)

Jan 2nd: Is my next appointment

Jan 5th: 17 weeks and 4 days pregnant. The last doc appointment went good. Baby is doing good. Hearbeat great. Been feeling him/her move around a lot lately. 17 days until I find out the gender!

Jan 22nd: Is the next one after that and I find out the sex of the baby! Hoping for a boy!

Jan 23rd: Well the baby is another girl. Whitney Christine. This is our last one bcuz he's afraid he'll get another girl after this too lol. Doctor said that the baby is breach. Hopefully she turns around.

Jan 29th: Picked out the cutest crib and crib bedding. Can't wait till it gets here so I can put it together. First I need to find a place to put it.

Jan 31st: Found a great spot for the crib. Now just waiting on the tax money to come back so I can order the crib.....Next doctors appointment is Feb 19th. Hopefully the baby has turned around. Last time I went she was breach.

Feb 7th: My next doctors appointment is Feb 19th and when I go I'm making an appointment to get a 3D ultrasound done bcuz I am not 100% sure that the baby is a girl. The pic looks weird to me.

Feb12th: I am getting a 3D ultrasound on March 25th. Can't wait!

Feb 23rd: Tuseday's doctors appointment went well. Baby is doing good. My gut feeling still says this baby is a boy. 29 days until my 3D ultrasound. Then I'll know for sure!

March 19th: Today is my 28 week check up and I have to drink that nasty stuff for the glucose test. I am starving and my appointment isn't until 1 and I can't eat until after it. ::sad face::. On a happier note my 3D ultrasound is in 6 days so I will FINALLY be reasured what the sex of the baby is. Can't wait :-)

March 29th: Well the baby is 100% a girl :-)

April 28th: Latest update on the baby. I am 33 weeks and 5 days along. So basically 34 weeks. I only have 5 weeks to go until I am induced!

May 26th: Wow it's been almost a month since I updated last. Right now I am 37 weeks and 5 days. So almost 38 weeks. Doctor says baby could come at any time now. If I were go into labor she will not stop it. But if I don't I will be getting induced June 7th. So I have 12 days or less left. I can't wait!! I am so over being pregnant. I am uncomfortable and in pain ALL the time!! I'm ready!!

May 30th: Went to the doctor today. I'm 38 weeks and 2 days and I'm 3 cm dilated and 80% effaced. The doctor scheduled my induction for June 7th at 7 am but she doesn't think I'll make it. Well see....................

June 6th: Well tomorrow's the big day. I go in at 7 am to be induced. I FINALLY get to meet my new baby girl!!

June 18th: So I did end up having the baby June 7th but NOT at 7 am. They were busy so they didn't call me to come in until 4 pm and I had her at 6:55 pm. After the doctor broke my water I was ready 15 mins later to push and I pushed her out in 2 pushes.

October 22nd: Wow haven't updated in soooo long. Well since my last update the baby has grown a semi big hemangioma (strawberry birthmark) on her nose by her right eye. She'll be going to see a pediatric dermatologist soon. Hopefully this doctor can help her. But she is now 4 months old and weighs in at 16 lbs. She's growing up so fast! I love her to the moon and back. Her smile and laugh just light up my heart. And I am obsessed with smelling her head! LOL

November 19th: Took Whitney to the dermatologist to see what they can do about her hemangioma. They said propranolol will do the trick but first she has to see an eye doctor to make sure the birthmark isn't pushing on an optic nerve. But she don't think it is. After she sees that doctor she will have to see a cardiologist who will then put her on propranolol. The reason she has to see a cardiologist is because propranolol is a blood pressure medicine. He has to monitor her progress to make sure her hearts and blood pressure stay good while she's taking it. The first 2 days on the medicine she has to stay at the hospital which is an hour away so I will MOST definitely be staying with her. I will NOT leave my baby!

February 15th: Whitney has been on propranolol for 3 months now to make her hemangioma go away. So far it's working pretty good.

July 3rd: 5 months have past since I last wrote an update on here. So here goes. I'm TTC :-) That's right. Working on #5. Can't wait to be pregnant again!

July 30th: Well no luck on conceiving this month. Aunt flow came to town this morning. Wish that b***h would stop visiting for awhile lol. Better luck next time.

August 21st: I'm not trying to conceive any more. My husband wants to wait until Whitney is at least 4 before we try again. Oh well.

October 20th: I just took a pregnancy test and it came out positive. I should be due June 30th. My first doc appointment is November 19th. We weren't even trying. I had gone back on the pill in August. So it was an unexpected surprise. But a happy one. 
December 8th: Had my first ultrasound today for baby number 5. I am actually due on June 27th. Not the 30th.
January 3rd: I am 15 weeks today. Soon (hopefully next month) I will be having a ultrasound so I will find out what the gender of the baby is. BOY BOY BOY come on BOY!!
February 7th: I am 20 weeks today. I find out in 4 more days what the gender is!
February 14th: Well still dont know the gender. Baby was breech and the cord was between its legs. I have another ultrasound on March 11th to check the position of the placenta so hopefully we will know the gender next time.
March 21st: The baby is 100% a girl. We are naming her Stephanie Renee.
May 2nd: We changed her name to Olivia Renee. I only have 7 weeks left.
May 30th: The baby is still breech and if she hasn't turned by 37 or 38 weeks the doctor is going to try and turn her for me. I do NOT want a c-section if at all possible. Also I have low fluid so I have been put on moderate bed rest and I have to drink lots of water. At the moment I am 36 weeks. Hoping to make it to 39. I am trying to shoot for the 19th of June. 
June 6th: Well doctor is more concerned about the baby not turning then the water. I'm not losing any more water so she is going to let me deliver at 39 weeks. Wednesday I'm getting another ultrasound if the baby hasn't turned she's going to send me to the maternity section and have them try and turn it. Wish me luck!!