About Me
My baby Dia will be here 01-19-2012!!!!!!!!
She is already my world:D
About You
(11-23-11)
Name?:
Layla

Age?:
24
Height?:
5'4
Pre-pregnancy weight?:
170lbs
About The Father
Name?: Cody
Age?: 23
Height?: 5'11'
Are you still together?: Estranged and fine with it
About Your Pregnancy
Is this your first pregnancy?: no
When did you find out you were pregnant?: May 14th
Was it planned?: yes
What was your first reaction?:
shock,fear(bc of previous loss)
Who was with you when you found out?: i found out in the bathroom at the gym
Who was the first person you told?: My sis Mango
How did your parents react?
: 'WTF???CODY????'
...but they got over it
How did his parents react?: his racist mom,granny hitler said 'great my grandbaby is going to be a mexican'
How far along are you?:
32 weeks
What was your first symptom?: Hot Flashes 3 days after the deed was done.
What is your due date?:
January 19th 2012.
Do you know the sex of the baby?:
Girl
If so, what is it? see above
Have you picked out names?: Dia Dianna
If so, what are they?:
see above
How much weight have you gained?: i don't want to say,i'll cry
Do you have stretch marks?: yes
Have you felt the baby move?:
Yes...fricken awesome!
Have you heard the heartbeat?:
yes and i recorded it on my phone : )
Will you keep the baby?: wtf???? umm yes!
Home or hospital birth?:
Hospital
Natural or medicated birth?: Drugs!!!
Who will be in the delivery room with you?:
My mom and dad...maybe the donor? idk
Will you breastfeed?:
Yes
Do you think you'll need a c-section?:
please no.

Will you cry when you hold the baby for the first time?:
yes
What's the first thing you might say to him/her?:
Hi Cheeto
Would you let someone videotape the birth?:
yes

Are you excited about the birth, or scared?:
Excited and scared shitless!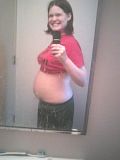 December 20

24 hour urine test it's where you pee in a jug for 24 hours. Im off of bed rest now but I have to get transferred to a high risk dr. tomorrow. I'm anemic and I have <b><i>thrombocytopenia- </i></b>it's where your red blood cells are low and the ones you do have are to small. I have to get a blood transfusion and a bunch of test done and I'll be in the hospital until the baby gets here they think.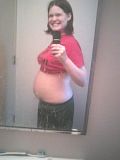 December 17

I was 5 and my husband was 8. I'm on bedrest for the weekend. which s***s so bad. I have to do a 24 hour urine thing. But I dont have GBS.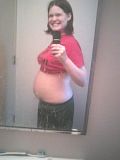 December 16

Some days she does and some days she don't. She's running out of room. The drs think she's going to be a big baby.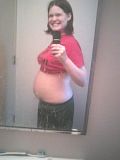 December 10

I'm great. how are you doing? I finally started my weekly appointments I am so excited.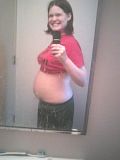 December 9

6 weeks.
Andreahhh
I have 1 child and live in San Antonio, Texas
November 29

Hey, do you want to meet up for lunch one day? New friends are always nice. :)
Andreahhh
I have 1 child and live in San Antonio, Texas
November 24

Where in SA are you? We're on Lackland AFB.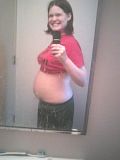 November 23

Mine has gone by way super fast it feels like yesterday was mothers day when I had that positive preg test.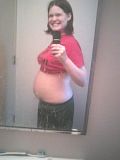 November 23

Lol how awesome. I'm super excited. I wish these next couple of months goes by super duper fast.
Bubblegum
I have 18 kids and live in Holland, Ohio
November 19

if you have any questions just ask =) Ill try to help!
Bubblegum
I have 18 kids and live in Holland, Ohio
November 19

awe! lol thanks!! =) Im very into the contests if you cant tell =P
October 8

Houston! SA Isnt too far from where we are at! Maybe we could come visit! I want to take MaKenzee to the Alamo.