Sidneyღ'sLayla
1230 Posts | Joined BG: Oct 08, 2011
Last Visit: 3 years ago
Age

22



Gender

Female



Status

In a Relationship



Work

SAHM



Location

Tulsa, Oklahoma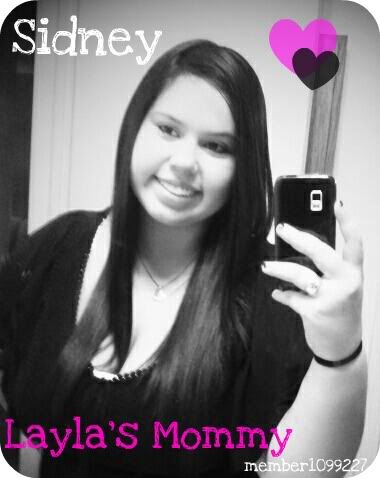 My name is Sidney
I arrived in this crazy world on March 6th, 1993
I am in an amazing relationship
My SOs name is Chris
We have been together for 6 years 11.21.06
My life changed on September 27th, 2011 when I found out I was pregnant
On May 29th, 2012 my precious baby girl was born
Layla Pearl is my whole world
As of right now I'm a stay at home mom
When the time is right I would love to go to college
I either want to teach pre-k or work in a dentists office
Teen Mom, Awkward, Glee and Fantasy Factory are my favorite shows
Tom Felton aka Draco Malfoy from Harry Potter is my dream man
My biggest wish in life is that I die happy
Feel free to parentank or message me! :)
3 months on BG

6 months on BG

"I am
nowhere
near
perfect
. I
eat
when I'm
bored
, I'm
vulnerable
to believing
lies
, and I'm
hoping
that one day I won't need a
fake smile
. I
live
by
quotes
that explain exactly what I am
going through
. I make up
excuses
for
everything
, I have
best friends
and
enemies
, and I have
drama
and
memories.
I am an
average girl
: && that's
life
.
Live
it,
love
it..
learn
from it."
Love is not about finding the right person, but creating a right relationship. It's not about how much love you have in the beginning but how much love you build 'til the end.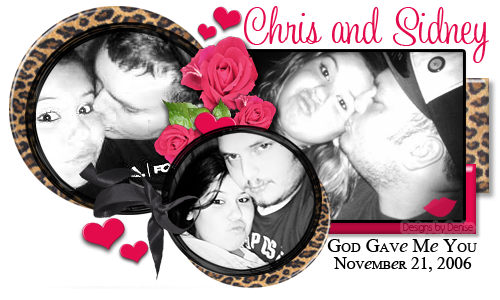 This is my boyfriend Chris. He is my everything and has been since the day we met. On November 21, 2006 we started dating, Chris was 14 and I was 13 both in 8th grade. Crazy to think you can find your soul mate so young but I did and to this day we are still going strong. Don't get me wrong it's been a very bumpy road but I wouldn't have it any other way. I am so in love with this man and cannot wait to be his wife.
Love isn't finding someone you can live with. It is finding someone you can't live without.
No one else will ever know the strength of my love for you. After all, you're the only one who knows what my heart sounds like from the inside.