About Me
Hi.. My name is Ashlie Anderson and I am married to a wonderful man Zachary Anderson. January 2 2012 I gave birth to my son when I was 22 weeks. He was a still born and that was the hardest day of my life. His original due date was May 10th so just next month.. I am having a really hard time with the loss of my dear Aidan. Then just 1 week ago we found out that we are pregnant. I was taking the highest dose of birth control and never missed one dose always at 6 pm every day... I was not ready for this to happen because my son just left us 3 months ago. There is a part of me so very excited, but the other bigger part is so scared, hurt, mad, sad, etc. I am just looking for friends that may understand what this is like. This baby will be due December 13 2012, so in a way its funny because my first born was born the first month of the year and my second will be born the last month of the year. It is so bitter sweet!!!!
I have had 3 miscarriages before my dear Aidan. In 2007, 2008, and 2009.. I consider all 4 of my children that have gone to Heaven to still be my children!! I am a mother of 4 and one day will get to hold all of them in my arms again!!!
Aidan Wayne Anderson January 2 2012!!! While I held him and cried Jesus Christ held him and smiled!!!!!
" />OUR SON AIDAN THE DAY OF HIS FUNERAL WITH A PICTURE OF MOMMY AND DADDY!!!!!!!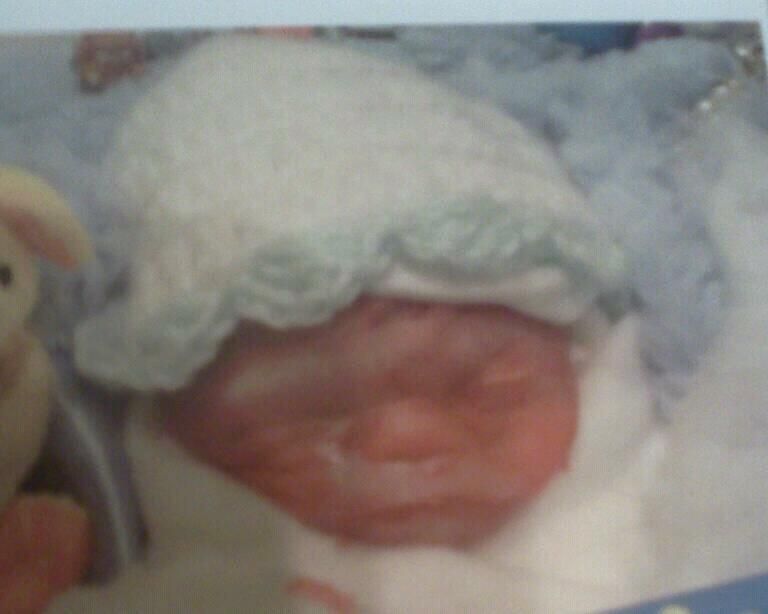 " />
OUR DEAR SON AIDAN WAYNE ANDERSON
Tiffy Spiffy
I have 17 kids and live in Saint Clair Shores, Michigan
August 13

your little aiden was beautiful Ashlie. im so sorry for your loss. just know hes always around you... as far as religeon goes i really dont have one but I do believe in there is a god and that we all have spirits after we die.. I do have a story that i want to share with you later this week a few days after my cerclage ( im short on time today) but long story short, i saw my diceased grandpa,aunt,grandma and uncle all with my daughter after i lost her... about a week after... i was sitting in bed wide awake crying and then my body went numb and i could not move or speak. i could only blink and even that was hard kind of. I saw them all around me in my room and they were using there brains to transfer thoughts to me (a wierd communication that was hard to explain) but they wanted me to know that she was okay and happy and not alone.. i want you to know your aiden okay too and he will always love his mommy. Just like my trinity will always love me. stay strong, i have a feeling this pregnancy will be great for you <3
July 7

Awwww sorry about your loss I know what its like I aalso lost twins at 22 weeks in 2006 they were also sooo perfect you have a beautiful boy and I have for living I think about my twins all the time they would be 6 right now they were born may 24 and they were suppose to due sept 18 I am 23 weeks pregnant will goodluck with your pregnancy
April 12

Thank you so much for your words of encouragement!!! It means a lot knowing there are people out there that are praying for this baby!!!!! I have to find some way to not think that the same thing that happened to my Aidan will happen to this one!! Sometimes it is hard not to think that way though!!!!
April 12

Awww Ashlie I can not say I understand what it is like to lose a child, but I do want to say that I am very sorry for your loss. I went through a period of time where they thought my son had leukemia and that was the worst day of my life, thankfully for me and him, the tests were negative but it was the worst time of my life so i can not imagine how it must be to lose a child. Congratulations on your new pregnancy, however and best of luck. Aidan I am sure is smiling down on his little brother or sister and making sure that he or she is well. Hang in there during this bittersweet time and best of luck! I hope all goes well for you :)