Ashlie Anderson
108 Posts | Joined BG: Oct 12, 2011
Last Visit: 1 year ago
Age

25



Gender

Female



Status

Married



Location

Tulsa, Oklahoma




Kids

64



Due

Dec 04, 2012 (girl)



Hi.. My name is Ashlie Anderson and I am married to a wonderful man Zachary Anderson. January 2 2012 I gave birth to my son when I was 22 weeks. He was a still born and that was the hardest day of my life. His original due date was May 10th so just next month.. I am having a really hard time with the loss of my dear Aidan. Then just 1 week ago we found out that we are pregnant. I was taking the highest dose of birth control and never missed one dose always at 6 pm every day... I was not ready for this to happen because my son just left us 3 months ago. There is a part of me so very excited, but the other bigger part is so scared, hurt, mad, sad, etc. I am just looking for friends that may understand what this is like. This baby will be due December 13 2012, so in a way its funny because my first born was born the first month of the year and my second will be born the last month of the year. It is so bitter sweet!!!!
I have had 3 miscarriages before my dear Aidan. In 2007, 2008, and 2009.. I consider all 4 of my children that have gone to Heaven to still be my children!! I am a mother of 4 and one day will get to hold all of them in my arms again!!!
Aidan Wayne Anderson January 2 2012!!! While I held him and cried Jesus Christ held him and smiled!!!!!
" />OUR SON AIDAN THE DAY OF HIS FUNERAL WITH A PICTURE OF MOMMY AND DADDY!!!!!!!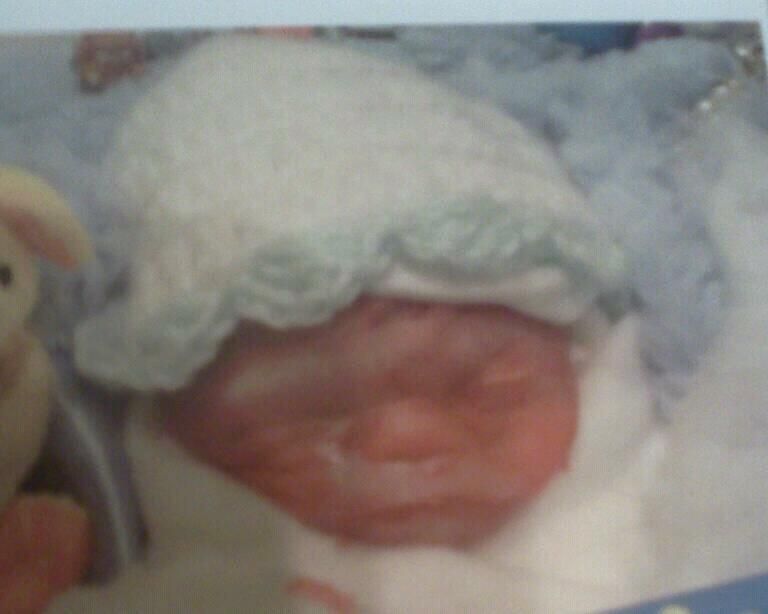 " />
OUR DEAR SON AIDAN WAYNE ANDERSON