About Me
I'm from New Jersey. My boyfriend and I just found out that we're expecting and July 1st is the due date.The pregnancy wasn't planned, but we're working on growing up and taking on more responsibility. I'm a sophomore in high school, with all 90's, and my boyfriend is a senior with decent grades. We both plan on finishing school, and going to college, because failure isn't an option. We both have jobs, so financially we should be able to make it. I'm really nervous about being pregnant and being a mother, so I'll accept any advice! If you wanna know more, just ask!
We're having a little girl :) we choose a first and middle name; Olivia Aurora. We haven't decided whether she should have his last name, my last name, or both.
December 6

I hate morning sickness :( I'm due March 2nd x
December 6

With you being so nervous alone already shows youll be a great mom because you care (:
November 25

Hey, I'm Elly :) thanks for contacting me. So far pregnancy isn't too bad. My worst part has been morning sickness but apart from that everythings been fine with me :) starting to get backache though now. How are you finding things? When are you due? X
November 21

Hey jackie (: Thanks soooo much! (: he really is adorable. gives tons of people the baby fever ive heard :b i read your about me saying your nervous about being a mother and all and would accept any advice. Honestly, you dont need advice. Don't listen to others. Being a mother literally comes naturally and easy. I was a little nervous at first but its so easy taking care of your little one, someone whom you love so much! Only you can make the best judgements for you child, not others. (referring back to the advice part). It sounds like you have a good head on your shoulders with good grades, having a job, the boyfriend still being there. I believe you will be perfectly fine (: In the end just remember, dont stress the small stuff, and everything will come easy.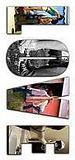 November 20

of July! sorry i didn't specify!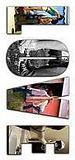 November 20

awh thank you so much! congrats to you too! but for now they said the 24th :) (i can't remember my lmp) but i have my first ultrasound on the 29th so then i'll know for sure!!