January 12

Happy belated BIRTHDAY to little man<3 Love the profile picture! :)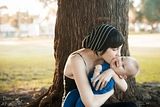 Mrs.Dani
I have 1 child and live in Oxnard, California
December 13

I just want to say that I absolutely love your avi, it's so adorable <3
December 12

Wow people can be SO f**king judgmental. Yeah, you may have done something that wasn't the best choice at the time, but it's NOT okay to have a b***h show up on your doorstep hitting your kid. It's not like you had any warning to prepare for her coming. I would have put my son in a safe place as well, and made sure that woman understood what she did is NOT acceptable. Is the bruise too bad that makeup won't cover it up? Ibuprofen brings down swelling
December 12

Your son is a cutie
December 9

beautiful! you and your son!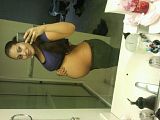 December 7

i luv your main pix its so cute
December 6

Aww what what?!! I live in Dallas<3 Haha awww that'd be cute... My son has this toy story toy that he plays with ALL the time lol only because he's intrigued by anything LOUD and that makes ANY TYPE of noise ha!
deleted ✌
I have 16 kids and live in Wilson, North Carolina
December 6

your son is beautiful, i'm georgi :) how are you doing?
December 6

Thanks girl =) We're just going to have a small party, I was thinking about having a BIG one but decided against i'll save those for later ha.. I have no idea what theme we're going to do yet.. What're your plans? And I see you live in TX I do as well what part?
December 5

Aw my son's is the 6th<3
December 5

Hey girl =) Thanks for the PT<3 Your gorgeous and your little man is beeeyonndd cute lol. I see we both have January babies! How cute =) When's your LO's birthday?
December 4

adddd me:)